Fabian Gatermann is a German artist and designer, born in 1984. His playful use of uncommon materials – such as stamps, abrasive paper, and sugar, explores the relationship between objects and its users. Materials that compose his unique objects, at the boarder of sculpture and design, are used in new contexts, giving new perspectives and breaking their usual meanings.
Background and Education
Born in 1984 in Munich, Fabian Gatermann started his studies of Journalism and Communication in 2005 in Vienna, earning a BA in 2007. Later in 2009, Gatermann continued his education in a new direction, when he started studying Product Design in Cologne. In 2011, Fabian graduated with a Master of Science at the KISD - Köln International School of Design.
The Sugarchair Project
The Sugarchair project and sculpture, whose full title is Pieter Brenner and the Sugarchair, is one of the most successful and critically-acclaimed projects by Fabian Gatermann to date. Primarily, the project works as a platform for exploring the boundaries between art and design. The background of the Sugarchair project investigates the current media image of contemporary design and the designer itself.
At first, through a digital collage, Gatermann merged the images of 10 most important contemporary designers and created a fictional identity called Pieter Brenner. The artist also created a biography of imaginary Pieter Brenner from an excerpts of life of his genetic "role models".
The object – sugarchair – is made entirely of more than 30 kilograms of sugar, with colored glaze layer and food color. The concept of the object itself invites the viewers to customize and consume the chair. The Sugarchair is then linked to the character of Pieter Brenner by presenting it as his own work, without revealing the made-up nature of his identity.
Fabian Gatermann - Pieter Brenner and the sugarchair project, 2011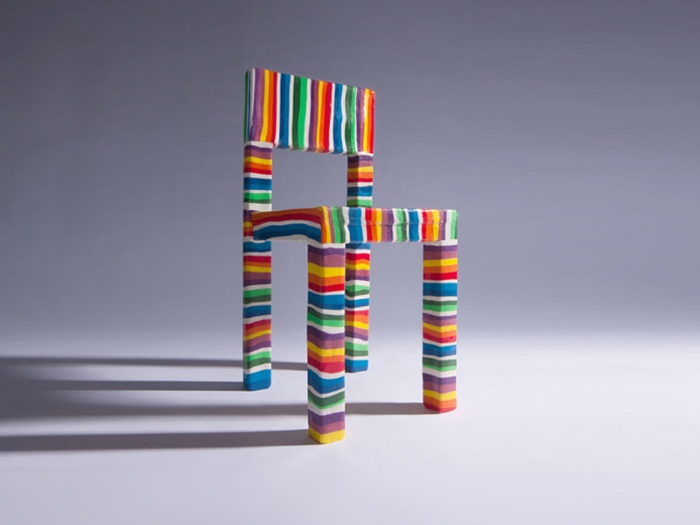 Even several years later, Pieter Brenner and the Sugarchair are regularly featured in the press and invited to the Milan Furniture Fair, or radio and television shows. For his unusual idea behind the Sugarchair project, Fabian Gatermann was awarded with the Core77 Design Award, and BLOOM Award by Warsteiner.
Wimmelbilder (Picture Puzzles)
Wimmelbilder, or Picture Puzzles, represent a series of Gatermann's works, made out of more than 3600 single stamps. In a form of a mosaic, the images invite the viewer to finish the picture, to be involved and to find a contemplative experience of the image.
The process of creation starts from collectors, who have counted and archived special series of stamps for decades. Gatermann then finds a unique place for the each stamp in the sum of whole. Composed from many various stamps from France, England and Germany, The Wimmelbilder works as a sort of visualization and abstract cartography of social contexts supply in times of globalization and media overload.
Fabian Gatermann - Wimmelbilder (Picture Puzzle), 2011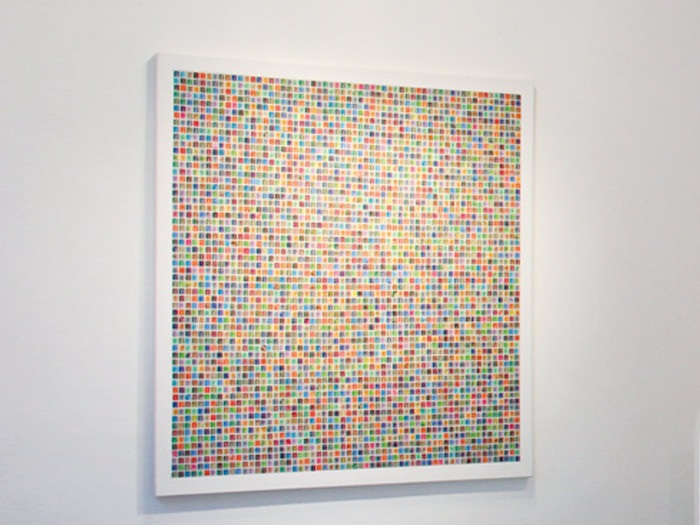 Core77 and New Talents DMY Berlin Awards
Gatermann's works, which walk a thin line between art and design, got recognizes through several awards, such as Core77 Design Award, Bloom Award in 2012, and New Talents DMY Berlin Award. In addition, Fabian's ideas have been voted under the 100 Best Ideas by the Interior Magazine New York. His work has been published and featured in several publications, magazines – the Financial Times NY, Business Week NY, Süddeutsche Zeitung, and numerous design books.
Fabian Gatermann - MoodPoem, 2012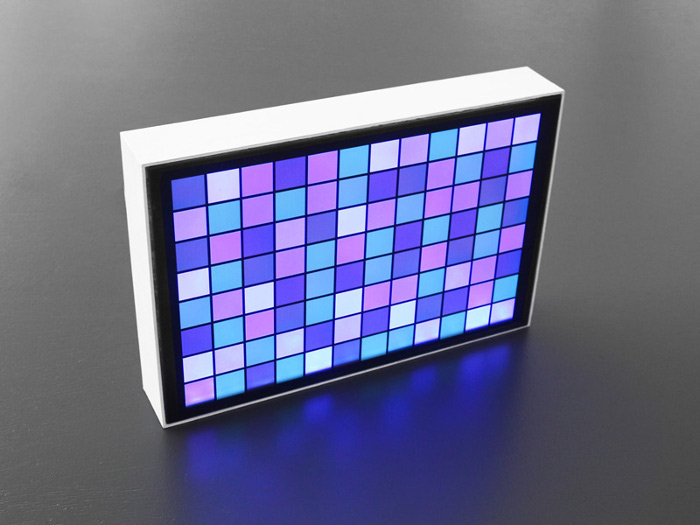 30 Works Gallery Representation
As for galleries and museums, Fabian Gatermann's artworks are in a number of private and permanent museum collections, such as at the Museum Ritter, Forum für Konkrete Kunst, Barbier Collection and the Kastner Collection. His art has been exhibited in galleries throughout Europe, but mostly in Germany. Since 2013, Fabian Gatermann is represented by 30 Works Gallery, located in Cologne, Germany.
Since 2011, Fabian Gatermann lives and works as a freelance designer between Cologne, Munich and New York.