Fabienne Cuter is a French visual artist based in New York. Her both artistic and scientific backgrounds lead her to develop her own process of creation. The artist creates so called object photography - mixed media artworks which combine photography with metal, printmaking, painting and encaustic (also known as hot wax painting).
Metallic Poems Series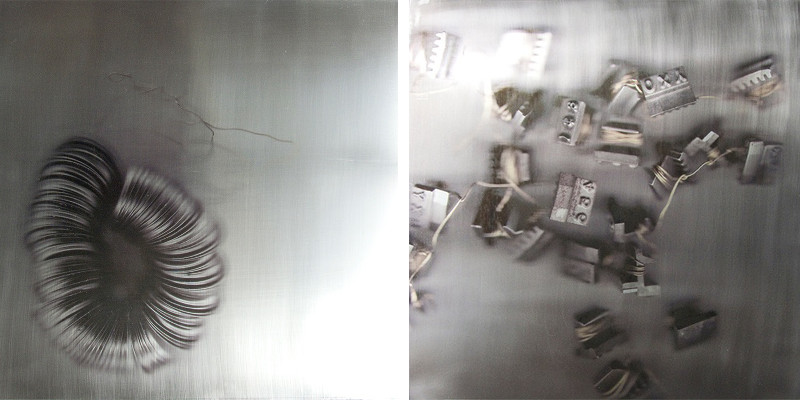 Cuter creates images of technological objects from computer parts and electronic components that she then manually alters and prints on stainless steel. Her exploration of a wide variety of materials enables Fabienne to create a new and amazing 3D vision that drives the viewer to a new space and time, and arouses sensitivity.
Metallic Poems Series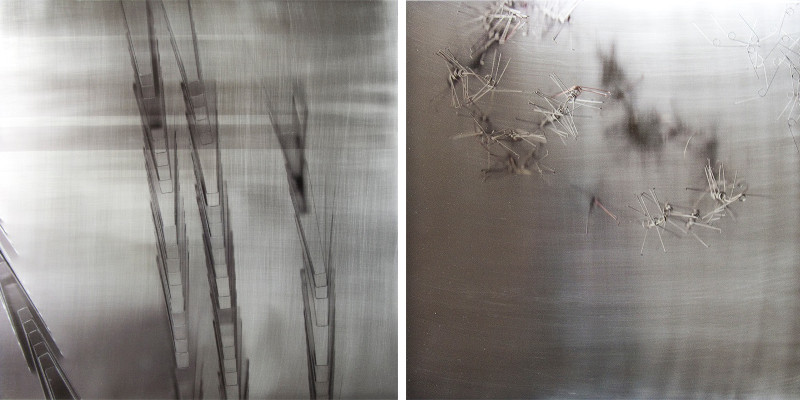 Her most famous series of work, titled Metallic Poems, was made with the collection of hundreds of metallic objects – such as wires, which were assembled by the artist in such way to form fragile sculptures. These temporary sculptures are then permanently captured on the metallic surface.
Metallic Poems Series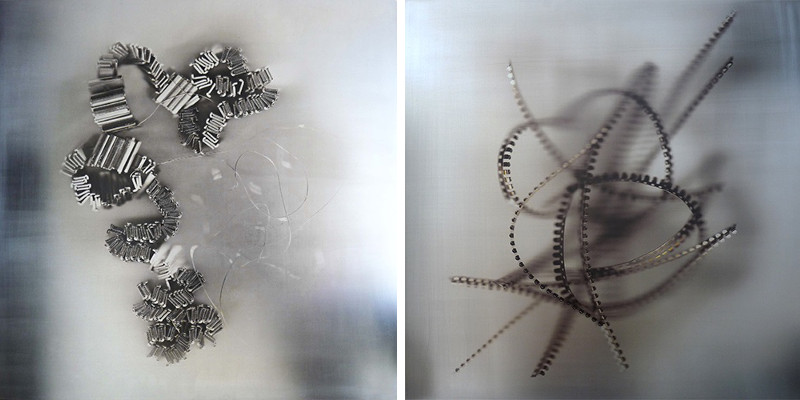 Fabienne Cuter's work is represented by Artemisia Gallery and Gallery FiDi, both located in New York. She is also represented in private and corporate collections throughout Europe, and also in Japan and the United States.
Fabienne Cuter lives and works in New York.
All images courtesy of Artemisia Gallery