Fabio Zanino is an Italian artist, a follower of Deconstructionism, known for his sculptures and paintings exploring a metamorphosis of materials.
Zanino was born in Italy, but he grew up in both Italy and Spain. During his Spanish life, he got into the circle of Andalusian artist and that experience helped stimulate his vivid imagination, guiding him to examine his own empathy.
Fabio Zanino's Sculptures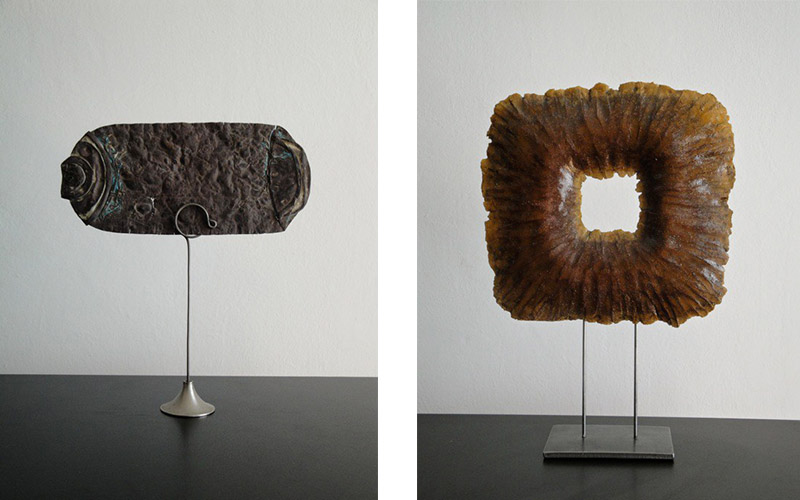 Fabio was interested in art from his very early age - when he was just eight years old, he created what will become his first sculpture. It was a flamenco dancer, made out of plaster and iron wire. Even then, this artist created a sophisticated encounter between lightness and harmony, between earth and air.
Fabio Zanino is fascinated by the artistic movement that emerged in the late 80's. Deconstructionism holds to an idea that the peak of creation is to actually show how something is made and constructed – something functional as, for example, a form of art or architecture. The goal is to move the viewer to ponder about how things are put together.
Deconstruction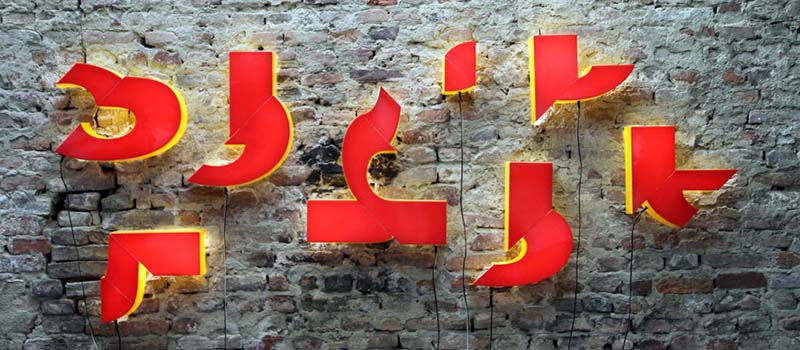 Very important element of Fabio's art oeuvre, and his style in general, is so called concept of Contexture which explores the link between artistic context, background and texture as well. Basically, and how the artist explains, it is a topic of time-man-material. It is degradation that gives certain aesthetic value to the object. Unknowingly, he began to work on his first Contexture as a child. But he would have to wait until he meets Saharan Morocco and Libya so that his innate aesthetics founds its landscape.
Contexture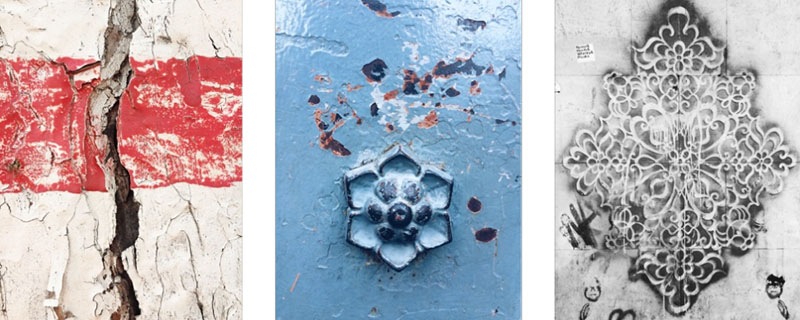 Zanino's series titled Deconstructions label the gradation from the movement of time to the visual forms shaping. This series was created during Fabio's artistic research of the words that leave behind their original purpose just to become pure shapes. What he did to examine that phenomenon is to cut the road signs and warning signals to pieces and then re-assembled it – producing an abstract artwork. During that last process he followed the pattern of objet trouvé de-construction assemblage. Artist's effort serves to draw attention to the camouflage of a modern man, oriented by the social conventionalism.
The materials Fabio uses are aftermath of his following of À la recherché du temps perdu (In Search of Lost Time) - a sort of a stylistic research by this artist, rooted in urban neo-primitivism. A sauvage aesthetic that Fabio appreciates is justifying the reality by recreating its models and concepts.
One of his latest project was a collaboration with a fellow artist Rems182 when they united the animal world with graffiti. Fabio turned Rems182's canvases into space-occupying pieces, while Rems182 himself drove his own art towards more abstraction, deconstructing the initial message of their artworks, but maintaining the perception of the primary subject.
Fabio Zanino is based in Torino, Italy.
All images copyright © the artist