Fafa is the pseudonym of a street artist and painter Rafael Marquez from Spain. Marquez was born in 1981 in Irun, Basque Country, but he grew up in Seville. He is currently based in Switzerland.
Home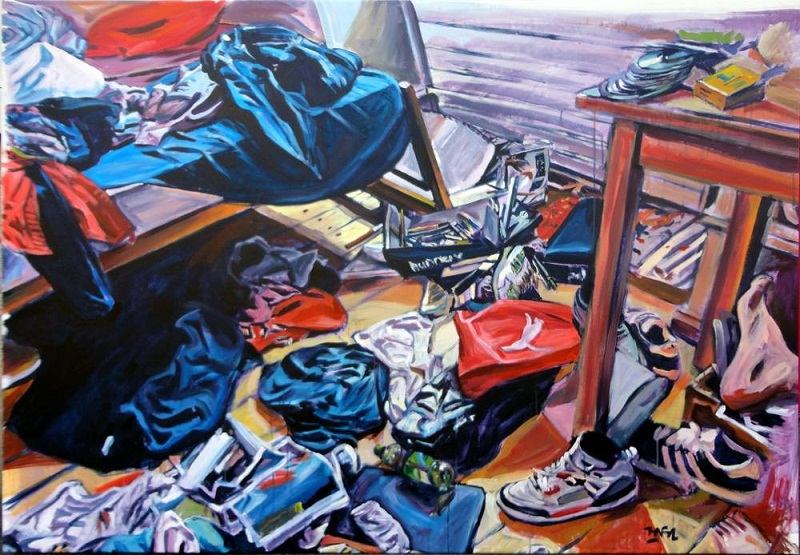 He started painting graffiti in 1998, but he had painted much before that, since his childhood. He claims that he has always been a painter and that his passion for painting is the most important part of his life. As a great fan of hip hop culture, the artist found graffiti to be a perfect outlet for his creativity, and a way to be the part of the culture.
Schwarzmaler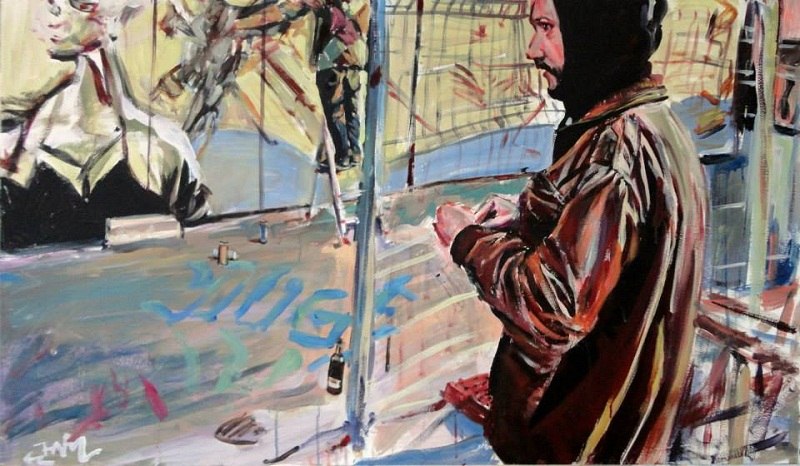 Fafa went to art school in Seville, and learning about old old masters helped him shape his artistic practice. His favorite artist is Spanish painter Joaquín Sorolla. He likes creating colorful works both outside and in his studio, on canvas, using various techniques and tools, such as brushes, acyrilic paint, spray, oil. However, he avoids mixing different techniques. His drawings are based on photographs. Fafa's works aim to capture moments and the essence of his subjects.
Hoodie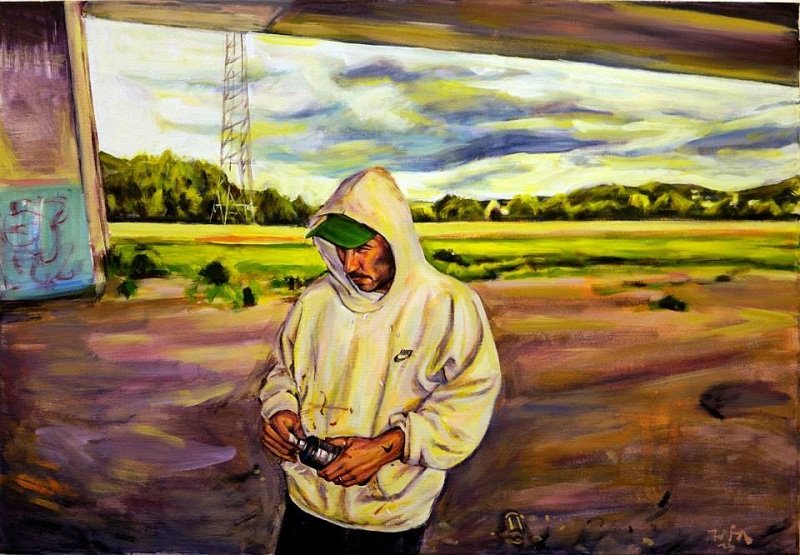 The artist is represented by Galerie SOON Bern in Bern, Switzerland.
Fafa lives and works in Basel, Switzerland.
Featured image: Fafa - Stones (detail)
Images Copyright © Fafa and Galerie SOON Bern