Fasim, aka Germán Bel Ferrandiz, is a self-taught painter born in Barcelona, Spain. From a very early age, he began working in the urban art where he will be one of the pioneers of the Spanish scene. Henry Chalfant played an important role in Fasim's career and will be a key piece in his later artistic development. Fasim met Futura 2000 in Barcelona, from whom he learned the artistic creations on canvas and the beginning of urban art, today renamed street art, in Europe. In 1992, the artist traveled to Paris to the studio of JonOne and the BadBC in the Hôpital éphémère where he resided for a few days and contemplated the creation process on canvas and the appearance of urban art in art galleries. He also entered 156allstarz.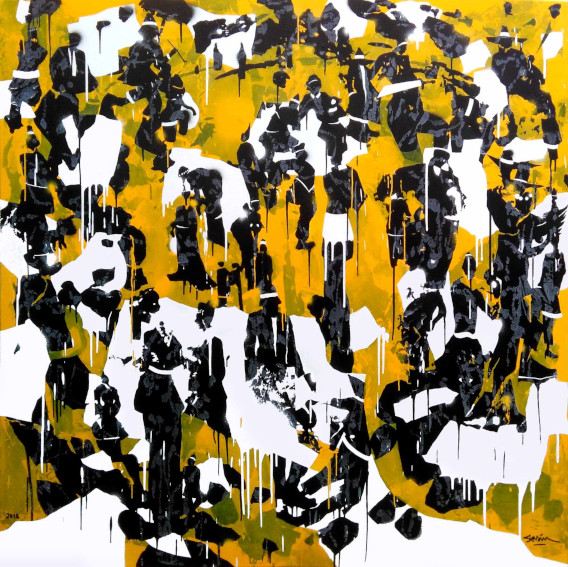 After his return to Barcelona, he studied at various schools and would regularly visit art galleries, where he met the modern and contemporary avant-garde such as Joan Miró, Clavé, Picasso, Antonio Saura, Antoni Tàpies, Miquel Barceló... Fasim dwells within urban expressionism, although his current work is difficult to catalog.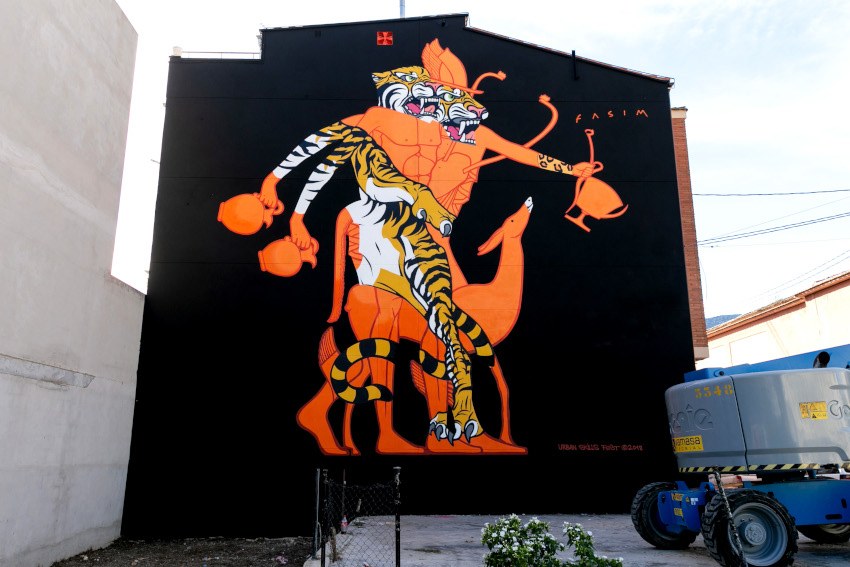 Henry Chalfant:

(...) the police and city officials in New York City claimed back in the seventies, that Graffiti was an entry-level crime, leading down the slippery slope to a criminal career. How wrong they have proven to be. I have observed that an apprenticeship in graffiti has led more than a few adolescent taggers and bombers to find brilliant careers as painters, designers, publishers and filmmakers. I find no better example of this phenomenon than Fasim.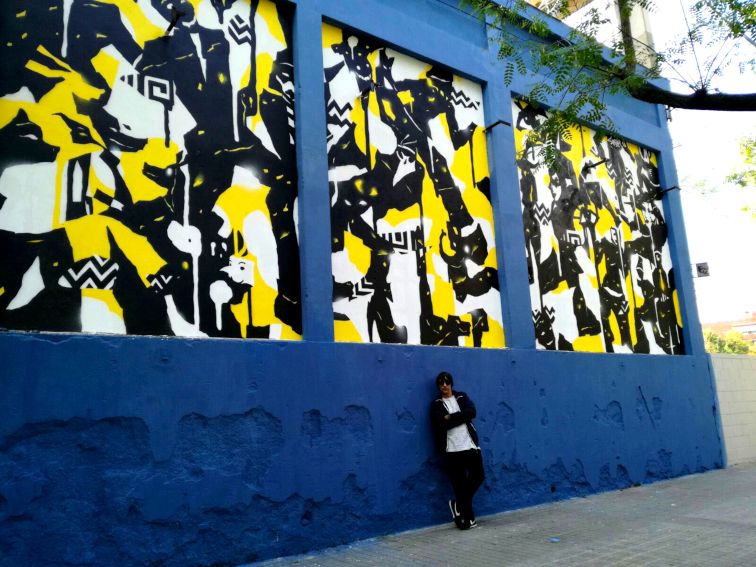 An outstanding exponent of international urban art, Fasim regularly exhibits his work and also makes large-format murals in festivals where artistic experimentation is the main motivation. He currently lives in Valencia where he has set up his workshop and where he works every day.
Featured image: Fasim – portrait. Photo credits Juani Ruz
All images and text courtesy of the artist