Felipe Pantone is an Argentinian-born artist, active in the fields of kinetic art, installations, graffiti and design. His style is characterized by the use of bold colors, geometrical patterns and Op Art elements. Straddling conventional graffiti, typography and abstraction, his work fuses bold elements of graphic design with highly evolved geometric shapes to create an ultra-modern aesthetic which complements and reacts with the stark modernity of our cityscapes.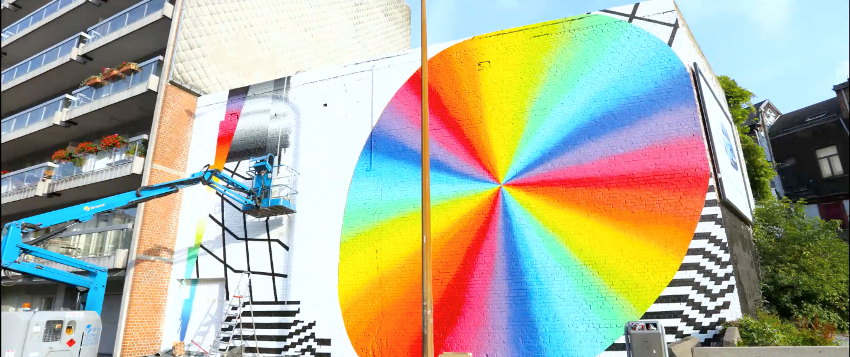 Ultra Boyz Crew
Although he was born in Buenos Aires in Argentina, Felipe Pantone moved to Spain with his family in early childhood years. There, in a small town in the southeast of Spain, Pantone discovered graffiti and painted his first piece at the age of 12. After this initial contact, the artist was drawn into the "art sphere" and hasn't stopped making art ever since. Felipe spent a year in England studying art, but soon found the courses pointless and abandoned it, determined to explore art through practice and personal journey. Years later, Pantone settled in the city of Valencia, where he played a role in the foundation of the notorious D.O.C.S team, famous for their interesting experiments with the letters and symbols. At the same time, Felipe kept developing his unique avant-garde graffiti style, which led him to become a member of the legendary European crew Ultra Boyz. Pantone listed artists such as José María Yturralde, Frédéric Platéus, Herb Lubalin, Sozyone Gonzalez, Steven Powers, and Demsky as his great influences.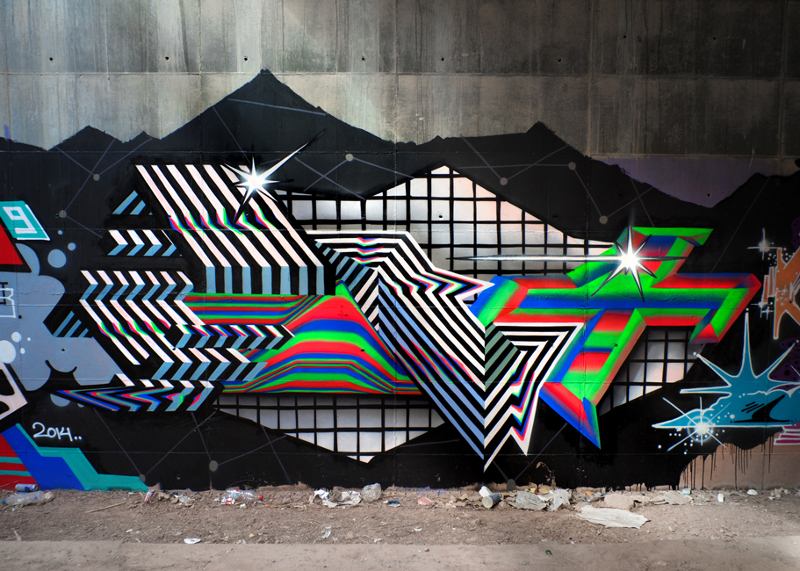 Pantone's Street Style
Although mostly based in Valencia, Pantone's street work enabled him to travel the world – his painted walls are now visible in Tokyo, London, Osaka, Paris and other major cities. Merging conventional graffiti, typography and abstract elements, his work fuses basics of graphic design with highly progressed geometrical shapes, thus creating a modern and futuristic aesthetic. Pantone draws his influences on modern-day concerns of the digital age and fast and never-ending development of technology, in which way he is discovering a new visual language in which to communicate. All this elements create a recurrent leitmotif in Felipe's compositions, forming an immersive viewing experience capturing his unique view of the world today. His body of work, which spans from graffiti to kinetic art, is characterized by strong contrasts, vivid acid colors, unique glossy style and visual effects. The use of mixed medium and varied techniques enables Pantone to make a strong impact on the viewer. Felipe often uses gradients, unstructured graphics and shadows, blending geometric black and white shapes overlaid with neon, with metallic colors that bursts off the painted walls. The neon-colored creations are text based, highlighted with a constant use of shiny white and strong neon paints, challenging both motion and perspective. His graffiti recall the 1980s atmosphere - bright colored typography, Synth pop music, and SMPTE color bars on the TV.
Opticromías at Delimbo Gallery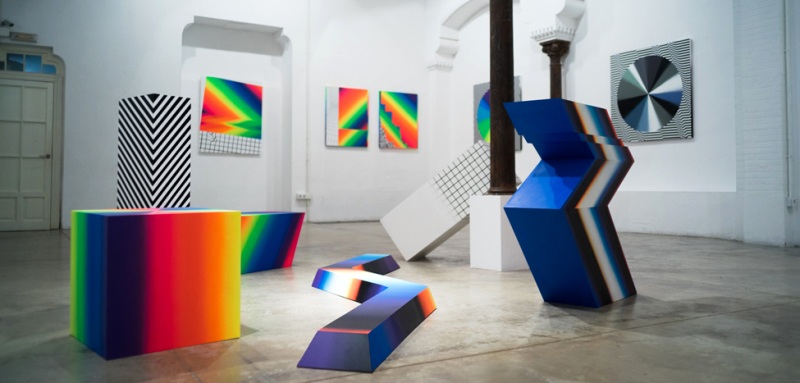 Perpetuum Mobile
Pantone's debut exhibition in Tokyo, Japan at Studio55, featured his work inspired by the idea of perpetuum mobile – the motion of a hypothetical machine which, once activated, would run forever. This age-old quest for the secret of perpetual motion inspired Pantone's sculptural installations, works on paper, wall paintings and mixed media works shown at the exhibition. As far as his gallery works, such as painting series entitled Cromadinamica and Opticromia, it is visible that his prominent style has unwavering dynamism and illusion of depth even when set upon the surface of a canvas.
Felipe Pantone at Studio55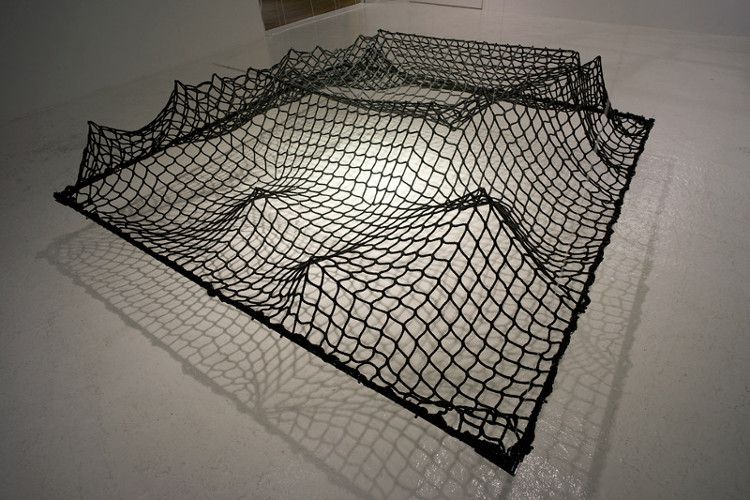 Pantone's Action
Although a general idea behind this body of work reflects on themes of change, movement and the perpetual motion of the world, it also references artist's personal experiences with his artistic journey – love towards graffiti and the initial pulse of action that has remained inside Pantone since his very first contact with the street art.
Felipe Pantone lives and works in Valencia, Spain.
Featured Image: Felipe Pantone - Portrait by Selina Miles - Photo Credits Selina Miles
All Images Photo Credits Felipe Pantone