Unquestionably the most successful matador that ever became a visual artist, Fernando Botero is a painter and sculptor from Colombia recognized for creating bloated, oversized depictions of different people, various animals and elements of the natural world. Ever since his first exhibition from the year of 1948, Botero has been concentrating on situational portraiture consolidated by his subjects' proportional exaggerations and distortions. His signature style, also known as Boterismo, relies on exaggerated volume in order to represent anything from political criticism to humor, depending on what the goal of the piece is.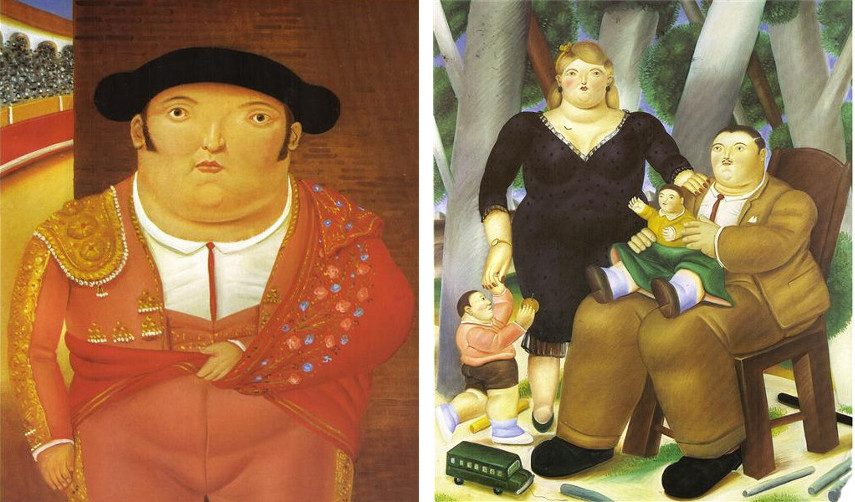 The Background of His Biography
Fernando Botero was born in Medellin, Colombia, on the 19th of April, 1932. Ever since he was a tiny toddler, he dreamed of how one day he will be wielding a sword and a muleta, enjoying cheers from the audience as they were screaming his name in a matador arena. With those goals in mind, Botero attended a matador school for several years in his youth, working hard at making his dreams come true. However, at one point he suddenly made a radical decision to quit the matador school and start pursuing a career of a visual artist, something he originally desired. It came off as a big surprise to many, but Fernando actually began painting at a young age, inspired by the pre-Columbian and Spanish colonial art that surrounded him, as well as the politicly fueled pieces of Diego Rivera, a Mexican muralist and a husband of the legendary Frida Kahlo. What came as an even greater surprise is the fact Botero was welcomed with much attention and that he started to be praised by experts for his work before he turned the age of sixteen! As was previously mentioned, Fernando's first exhibition was in 1948 and his first one-man show happened two years later in Bogota. Besides the pre-Colombian/Spanish colonial art and the political murals of Diego Rivera, Botero was also heavily influenced by the two of his artistic idols - Francisco de Goya and Diago Velazquez. Considered to be a miracle child with immense potential and talent, Fernando decided to go to the land of his idols and study painting in Madrid, where he made a living by duplicating images dangling in the Prado and merchandising the copies to tourists.
At the start of his career, Botero experimented with different related entries and tools, but even then had his characteristic aesthetic of proportional exaggerations and distortions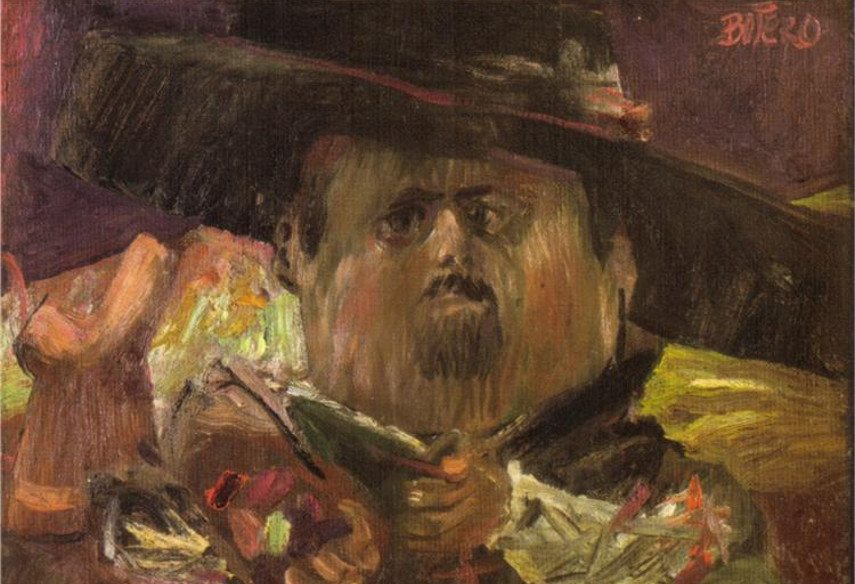 Fernando Botero and His Early Art
Throughout the turbulent 1950s, Fernando Botero experimented with proportion and size within his paintings, exploring which kinds of effects could be achieved through the usage of dimensions. Soon, he began revealing what will eventually become his trademark - round, bloated humans and animals. After he was not able to break through on the Spanish art scene and was feeling his time in Madrid was coming to an end, Botero made a decisive move to the United States during the year of 1960. As the lights of The Big Apple were welcoming his arrival, a true milestone of his career was taking place. Fernando soon became noticed for the inflated proportions of his figures and his style turned out to be a hand in glove fit with the requirements of the growing political satire subgenre. He developed a technique of flat, bright colors and prominently outlined forms, the mix that was actually a small cultural nod towards his country's folklore art. Although his portfolio did include innovative still-lifes and landscapes, Botero has typically concentrated his artistic efforts on his emblematic situational portraiture - the simple bottom line being the fact there were profits to be made in those sorts of works. In the meantime, Botero married three times, having wed his current wife, a Greek artist Sophia Vari, in the mid-1970s.
Of all the trending contemporary artists emerging from the 70s, Fernando Botero has often been suggested as one of the most instantly recognizable ones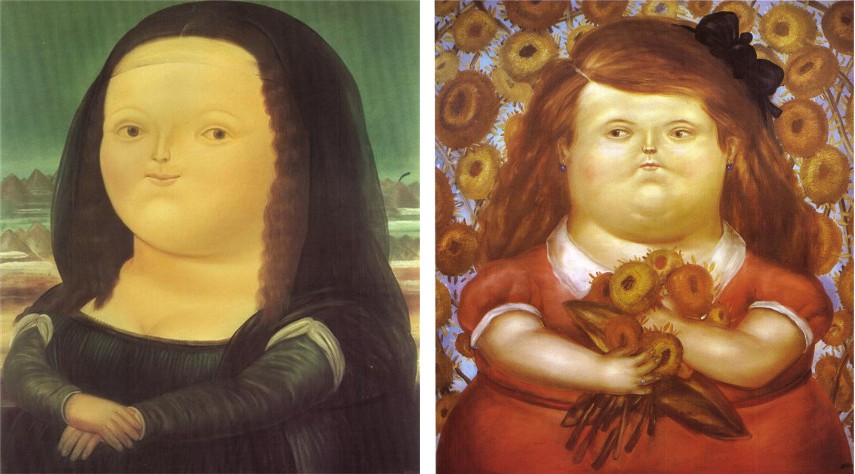 Later Life and Mature Artworks
After he reached an international recognition and made an impressive reputation for himself, Botero felt his artistic expression was starting to show signs of slight stagnation. In order to refresh his creative arsenal, Fernando set his sails for Paris during the year of 1973, hoping that The City of Lights will prove sufficient enough to reinspire him. Here, Botero focused his attention on creating sculptures, a medium he never worked in prior to this moment. However, these works extended the foundational themes of his painting, as he again focused on his bloated subjects. Nevertheless, the change of scenery worked to his advantage and Fernando yet again started to work to the maximum of his abilities. As his sculpture developed throughout the 1980s and 1990s, outdoor exhibitions of his huge bronze figures were staged around the world, garnering great success wherever they were placed. Since the years of the third millennium came to be, Botero turned his artistic sniper to the overtly political, exhibiting a series of drawings and paintings concentrating on the violence in Colombia stemming from drug cartel activities - this was actually the second project of Fernando that focused on these themes, as he has previously covered the history of Pablo Escobar in the year of 1999. In 2005, he unveiled his Abu Ghraib series, based on reports of American military forces abusing prisoners at the Abu Ghraib prison during the Iraq War. The series took him more than 14 months to complete and received considerable attention when it was first exhibited in Europe. It was nice and impressive to see that, despite his old age, Fernando Botero was still able to pack a punch and he did not lose his sharpness over the course of years behind him.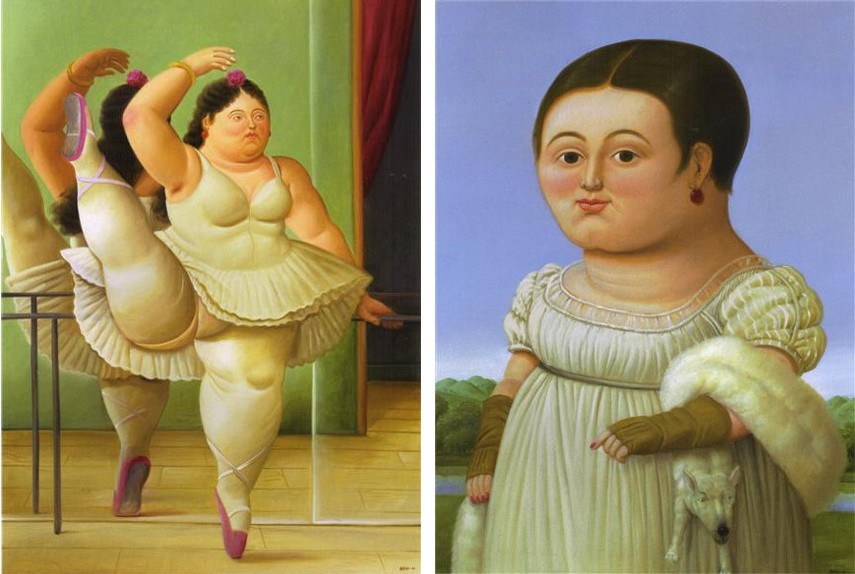 The Most Colombian Artist in Colombia
Self-proclaiming himself the most Colombian of Colombian artists, Botero has been writing pages upon pages of his country's art to a point it became ridicules to talk about the visual arts of Colombia without mentioning Fernando's name. Due to his courage, craft and sharp tongue, Fernando Botero is considered to be the most internationally recognized and quoted living artist from Latino America. Showing both a wide range of craft and an impressive sharpness of mind, Botero has proven that one artist is more than capable of having a meaningful impact on politics and societies across the world, even though many like to ignore and deny that particular aspect of visual arts.
This artist is represented by kunzt.gallery, ROSENBAUM CONTEMPORARY Boca Raton, ROSENBAUM CONTEMPORARY Bal Harbour, MARLBOROUGH GALLERY Monaco and MARKOWICZ FINE ART GALLERY Miami.
Fernando Botero lives and works in Monte Carlo, Monaco.
Featured Image: Fernando Botero - Photo of the artist - Image via huffpost.com
All images via wikiart.org