Fernando Chamarelli is a Brazilian graphic designer, illustrator and visual artist, born in Penápolis, São Paulo. He started drawing at the age of 14, when a friend gave him a super hero comic book. He received Bachelor of Fine Arts in Design from the UNESP (Universidade Estadual Paulista) in 2007. His interest in art began with cartoons, charicatures and realistic portrets, and was followed by street art and tattooing. Now, his signature style combines all of his interests and backgrounds.
Art by Fernando Chamarelli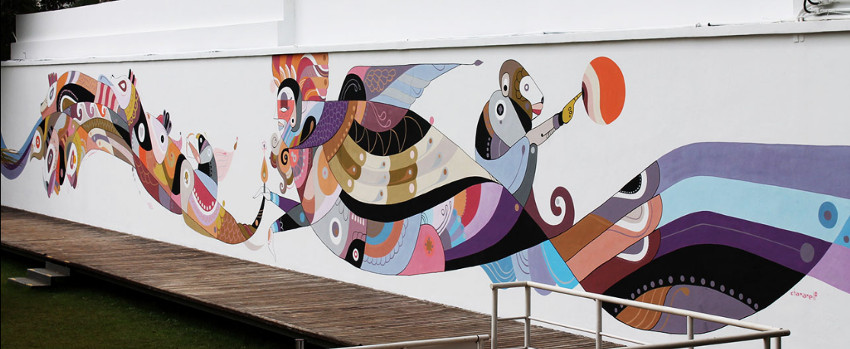 Brazil is a multicultural country, with lots of contrasts, which have been a constant source of inspiration for the artist, along with Brazilian popular culture and pre-Columbian indigenous art. His work is as colorful and dynamic as Brazil itself.
Chamarelli's art centers around spirituality, mysticism, geometry, symbolism, mythology, history, astrology, philosophy, occultism, anthropology; and combines East and West, ancient and modern times, exterior and interior, the material and spiritual. His paintings display geometric elements, organic forms, harmonic lines and mosaic, vibrant with colors and transmuting one into the other.
Chamarelli's Paintings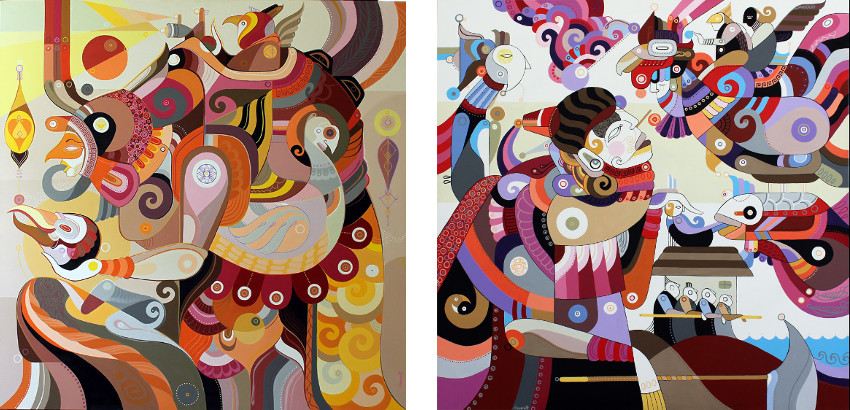 Chamarelli has exhibited his work in solo and group shows, in the countries of Latin America, Europe and the United States. Some of the venues where his works were on display are Thinkspace Gallery in Los Angeles, USA; Vertical Gallery in Chicago, USA; Holala Gallery in Barcelona, Spain and RV Galeria in Salvador, Brasil. The list of his clients includes Nike, Microsoft, Umbro, Wired and Absolute Vodka.
Chamarelli at Vertical Gallery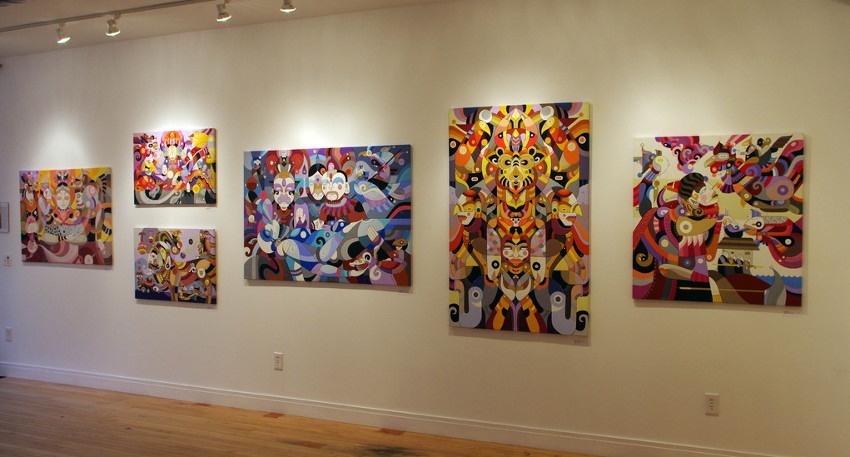 He is represented by Vertical Gallery in Chicago, Illinois.
Fernando Chamarelli currently lives and works in Bauru, São Paulo.
All images copyright © the artist