Florian Foerster is a German printmaker, painter, draughtsman and teacher who works in wide variety of techniques, including printmaking, painting and 3D arrangements. Inspired by the places he has visited, Foerster's work is informed by the investigation and observation of those places or themes associated with them.
Academic Background
Florian Foerster was born and raised in Oldenburg, West Germany. In 1989 he moved to England, where he did a foundation course at Manchester Polytechnic. Foerster received his degree in Fine Art Printmaking, from the Manchester Metropolitan University and John Moores University, Liverpool, in 1993. After graduation he taught printmaking part-time at Salford University College.
Amongst his artistic practice, Foester works as a structural engineer for buildings and bridges. In 1997 he earned a structural engineering degree at Manchester Victoria University, UK.
Sao Paulo - Insides, Outsides and In Between
Florian Foerster visited Sao Paulo, Brazil, for the first time in 1991, when he took part in a print workshop at the Museu Lasar Segall. One of the world's most populous cities have stayed an inspiration and passion for Foerster's work. Since his first journey to Sao Paulo, he has came back there several times, spending few months on each visit and creating paintings, collages and watercolours.
Florian Foerster uses reoccurring motifs and illustrations to redirect reference points through paintings and drawings, creating his own visions of the district of Bras, Boca do Lixo, and the Jardim da Luz.
The paintings, prints and drawings which have been produced during, or after journeys the artist did to a vast South American country, was presented in Brazil for the first time at his solo show entitled Sao Paulo - Insides, Outsides and In Between at the Gravura Brasileira in Sao Paulo in 2010.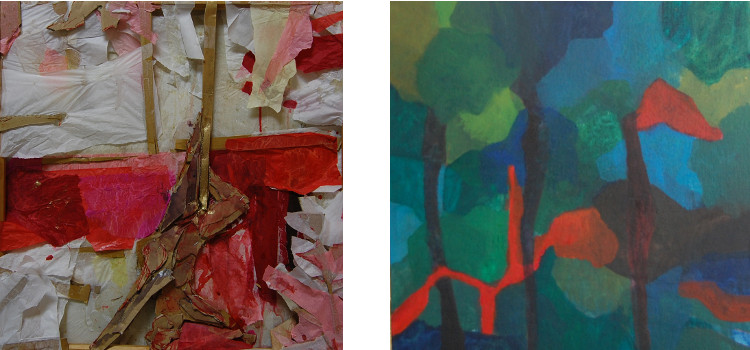 Frames of References of Frames
Frames of References of Frames is a series of three-dimensional prints by Florian Foerster and Boston-based artist Lara Loutrel. The series of 3D prints, accompanied by a photographic diary and notes in which the artists recorded how their work changed as the project developed. The main idea of the Frames of References of Frames project was to create a space between two artists who did not know anything about each other. Within this space, Florian Foerster and Lara Loutrel used a limited form of communication and watched the way it evolves.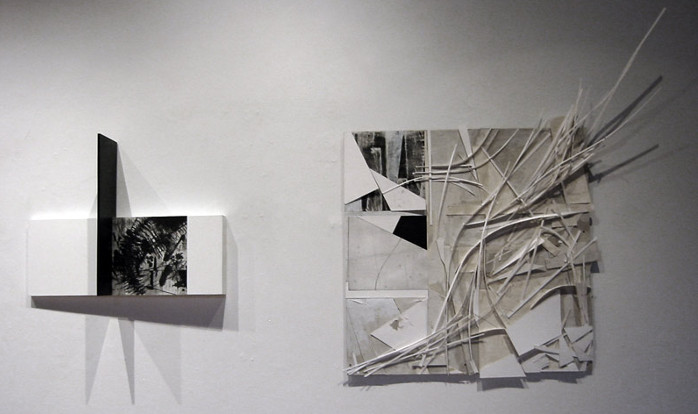 Bridgeguard Residency in Sturovo, Slovakia
Florian Foerster has participated in individual and collective exhibition at the Goethe Institut, Manchester, 1994; Tib Lane Gallery, Manchester, 2004; Brasil Berliner Philharmonie, Berlin, 2004; Galerie SudostEuropa, Berlin, 2010; Saloon Su De CouCou, Berlin, 2010; Gravura Brasileira, Sao Paulo, 2010; and Graphias, Sao Paulo, 2015.
He was the sixth bridge guard at the Bridge Guard residence in Sturovo, Slovakia, which supports artists and scientists working on projects with the idea of bringing together, connecting, bridging.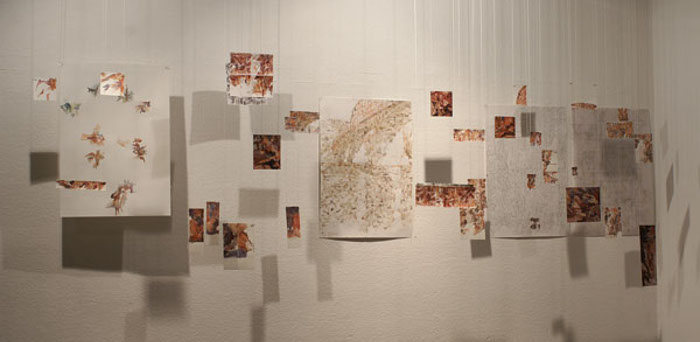 Foerster has been engaged in numerous art workshops with the Berliner Philharmonikers and schools and in international printmaking projects. His work is held in several notable private collections in Brazil, Germany, and the United Kingdom.
Florian Foerster currently lives and works in Berlin, Germany.