Florian Japp is a Berlin-based Swiss contemporary artist who explores the relationship between an object and its surroundings in his photographs, sculptures and video works.
His non-functional massive sculptures often in acid shades of bright originates from a personal observation of the puzzles in the environment. He confronts men's nature to want to identify his surroundings with his often incomplete pieces. The artworks are named by number and each work is custom made. The observers are left astonished, losing themselves in Japp's abstract puzzle objects.
Objekt 065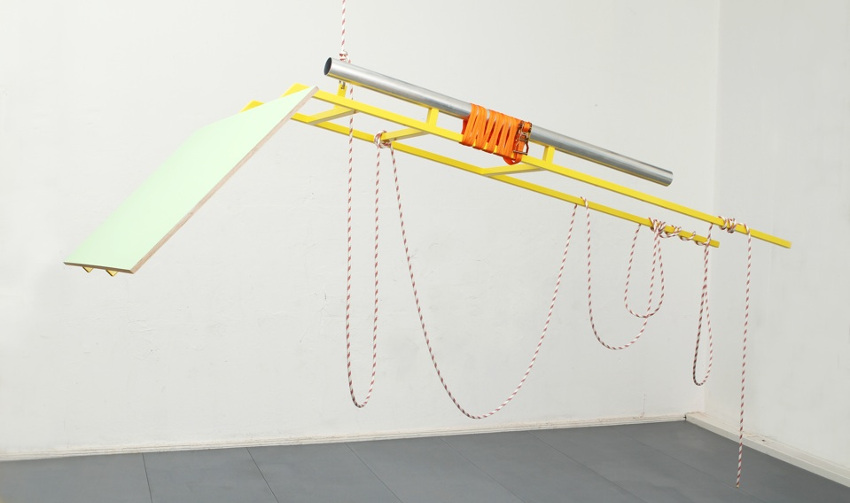 Born in 1971 in the city of Zürich, the artist obtained his degree from the University of Fine Arts of Hamburg, Germany in 1999. Since 1998 he has worked with sculptures and installation. Japp's work has been included in many exhibitions and frestivals throughout Germany and beyond. His art was on view at such galleries as ROCKELMANN & gallery, Berlin; Galerie Open, Berlin; Städtische Galerie Bremen, Bremen; and Galerie Niedersätz, Berlin, to name a few.
Japp is represented by ROCKELMANN & gallery. His debut solo show at the Berlin gallery was Objekt 096, and it was on view from October 1 – December 5, 2015.
Objekt 096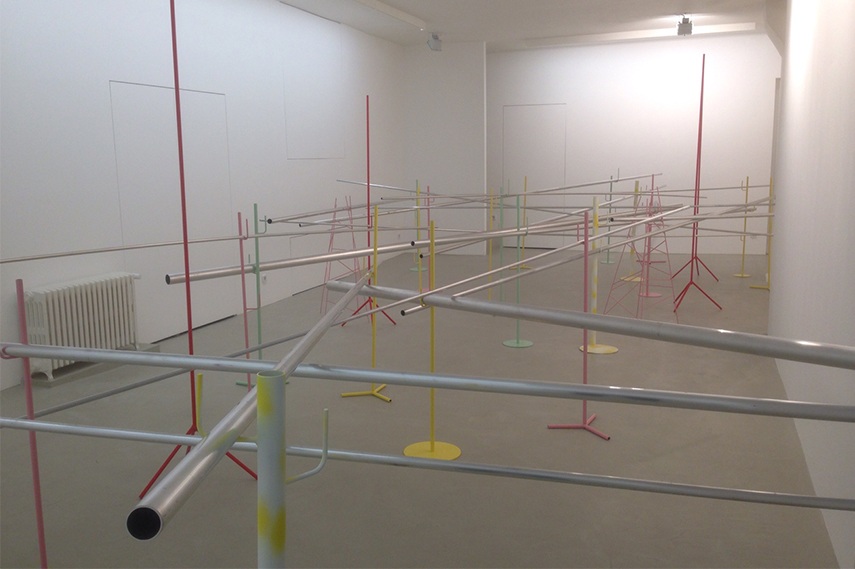 Florian Japp lives and works in Berlin, Germany.
Images courtesy © the artist