Florian Maier-Aichen is a German landscape photographer, whose images are created using a combination of computer editing and traditional photographic techniques. The photographer alters vast landscape compositions with a range of staged effects, such as double exposures and light leaks, and computer and hand adjustments in addition. His painterly landscapes reminiscent early photography and German Romantic paintings.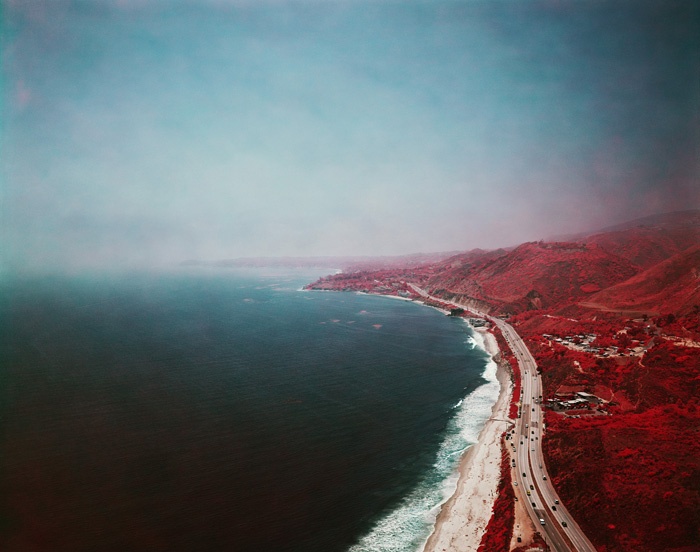 Childhood and Early Years
Florian Maier-Aichen was born in 1973 in Stuttgart, Germany. With his father being an artist, Florian visited many museums as a kid, which all resulted in his later interest towards art. His family house was filled with different cameras while he was growing up. At one point, Maier-Aichen became interested in the art of photography and in the very process of image-making. The artist made his own small lab and darkroom, where he produced and printed his negatives.
UCLA: Moving to California
The crucial point in Maier-Aichen photographic career came after his decision to move and to study in California. After graduating from the University of Essen in Germany, and at the Hoegskolan for Fotografi och Film Gothenborg in Sweden, Florian enrolled into the University of California in Los Angeles – UCLA, where he later graduated with a MFA.
Maier-Aichen picked the UCLA primarily because of the artists who were teaching at the university and whom he admired, artist such as James Welling and Christopher Williams. He found the Los Angeles photography school interesting and innovative, opposed to German photography for which Florian thought that it started to repeat itself. One of the teachers from the university was John Baldessari, an artist who had an influential role in Maier-Aichen's work and development. Baldessari encouraged Florian to investigate, explore and question things, and taught him an important lesson – to break rules and make mistakes.
Technique and Process: Built-In Mistakes
Florian Maier-Aichen usually works with large format cameras. He is not working in series - every image is unique and the scale and size of its resulting print is determined individually. Often the errors occur and things go wrong, like the camera leaks or the film is too old or the lab might make mistakes. Florian appropriated these mistake-factors into his photography with the help of computer, introducing imperfections and illogical elements, and it became one of the characteristics of his work.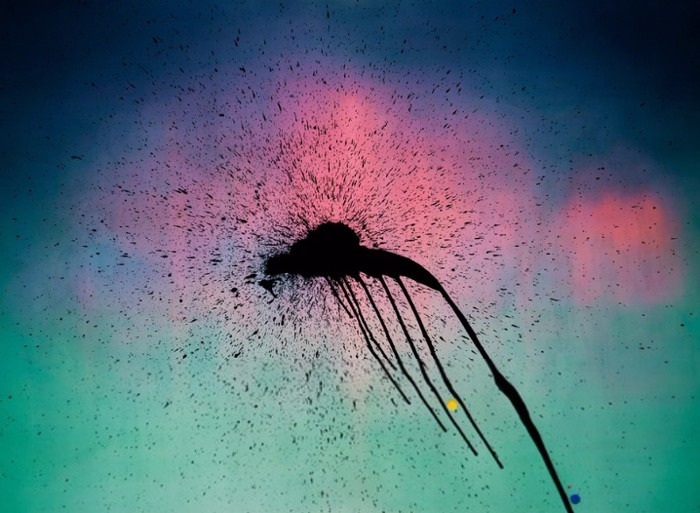 Florian's practice is consisted of combining photography and drawing, by altering finished photographic images and adding fictional elements, varying colors, and changing the original visual outcome. Because Maier-Aichen does not prefers to see photography as a super-realistic medium, the end result is usually very far from the initial precise and rigorous photograph.
Florian mostly depicts landscapes of the American West and Europe, such as the Hollywood Hills, snowy mountains, and fjords. Closer to idealized drawing than documentation, images are often shot from an elevated viewpoint. Drawing influence from the work of the pioneer photographers of the nineteenth century, Maier-Aichen's revives the artistry and alchemy of early photography, working on black-and-white, color, infrared, and tricolor films.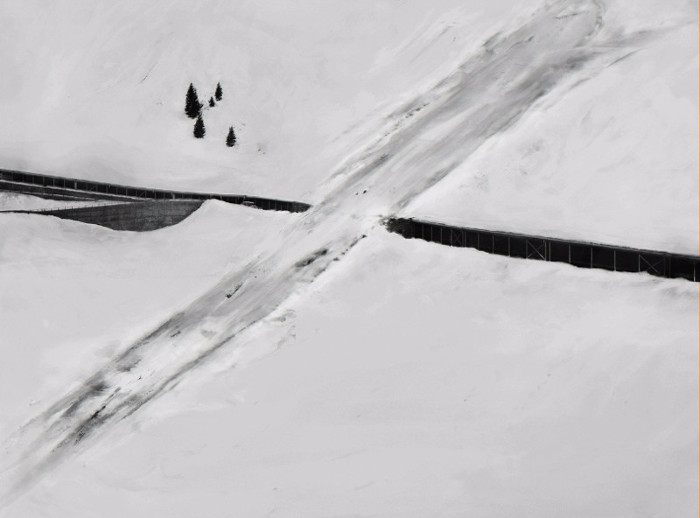 Exhibitions and Whitney Biennial Participation
Florian Maier-Aichen's work has been featured in many group and solo exhibitions throughout the US and Europe. In 2006, he participated in the Whitney Biennial. Florian's art is included in several important public collections, such as the Denver Art Museum, the Los Angeles Museum of Contemporary Art in Los Angeles, the Walker Art Center in Minneapolis, the Whitney Museum of American Art in New York, and the Saatchi Gallery in London. The artist is represented by two galleries - Blum & Poe Gallery in Los Angeles, California, and 303 Gallery in New York City.
Florian Maier-Aichen is currently based between Cologne, Germany and Los Angeles, US.