Describing himself as an urban activist, rather than the artist, Biancoshock is an Italian, known for producing artworks that are usually ephemeral in space, but limitless in time through the photography, video, exhibition or any other media. He does his magic mainly on the street, but galleries, festivals, and other showing places are not strange to him. His art is dedicated to common people, with an aim to make them think about the environment, social inequalities and problems, and to activate the driving force hidden inside them. Without the defined direction and style, the artist combines street art, urban hijacking, and performances, which he named Unconventional Experiences.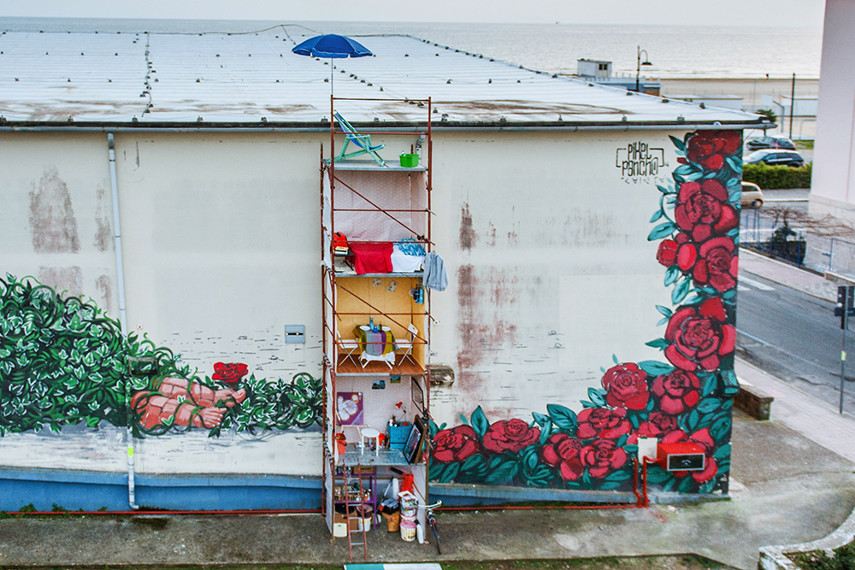 Biancoshock's Style and Intention
Biancoshock or Fra.Biancoshock is a conceptual artist from Milano who had no previous artistic background. Unlike other artists who use walls and colors as a medium, his work is made of recognizable elements that are associated with pop culture. Decontextualized objects like stuffed animals, games, famous brands and puppets are deliberately incorporated with a dose of sarcasm and irony into the installation, intervention, and performance. The essential part of author's works is the diversity of cultures, ideas and experiences that he gets, absorbs and tries to convey further, during the traveling around the world. Biancoshock's creativity is dedicated to all people, regardless of the borders, divisions or any other obstacles that get in the way. Artist's interventions permeated with the sense of humor and mischief intentionally provoke and challenge authorities.
Biancoshock's creativity is dedicated to all people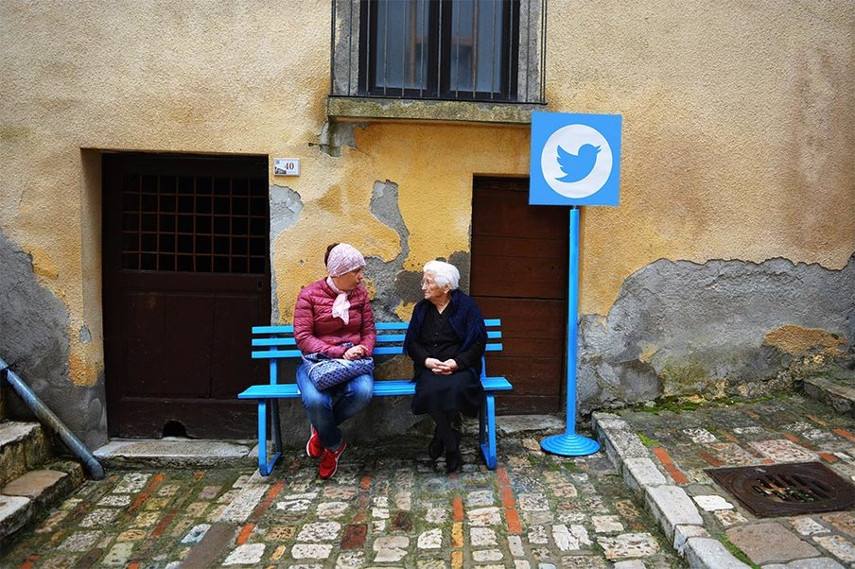 Socially Responsible Projects
'Experiences' as Biancoshock calls his installations are the tools for communication between the artist and the audience. The central theme of his artworks is issues of the environment, poverty, and modern stress. In 2016 after seeing the shocking images of more than 600 homeless people living in the sewer system of Bucharest, Romania, he came up with an idea for a project Borderlife. The main concept of these series located in Milano was to transform manholes into rooms like a kitchen, toilet and a hallway, and to reflect the living conditions of the human that live in such places. Biancoshock's another adventure from 2016 was Web 0.0 which is a reinterpretation of the modern forms of communication, such as social networks, implemented in a traditional way, and situated in a tiny village in Italy with just 400 citizens. In his 24/7 project, a common tool like scaffolding, became a piece of art itself, by turning the structural framework into a living room.
The main concept of these series located in Milan, was to transform manholes into kitchen, toilet and a hallway
Traveling and Shows
After moving from graffiti, the artist started to explore different and unconventional ideas and approaches, creating new avant-Garde form which he named Ephemeralism. The predominant elements of his life are movement and travel, because each place has its own charm and uniqueness, but also problems that Biancoshock tries to deal with in his own way. The artist has realized more than 850 interventions in the streets of Italy, Malta, Estonia, France, Italy and many more countries. He participated at the Urban Art festival, and displayed his projects in various universities (including Zagreb, Ljubljana, and Bratislava), and at TEDx di Oporto in 2014.
Biancoshock lives and works in Milano, Italy.
Featured image: Biancoshock, photo by Livio Ninni
All other images copyright of the artist; All images used for illustrative purposes only