The end of the 70's brought a new climate in visual arts and Francesco Clemente was among the inaugurators of that change. His peculiar body of work of embodies the idea of return to painting and a general dissent with conceptual art. Figuration acquires new meaning and with the use of Neo Expressionist techniques, Clemente employs then contemporary subjects of human unrest. By constantly employing different references and reflecting deepest concern for the meaning of what spirituality is, the artist set his practice as a socially charged.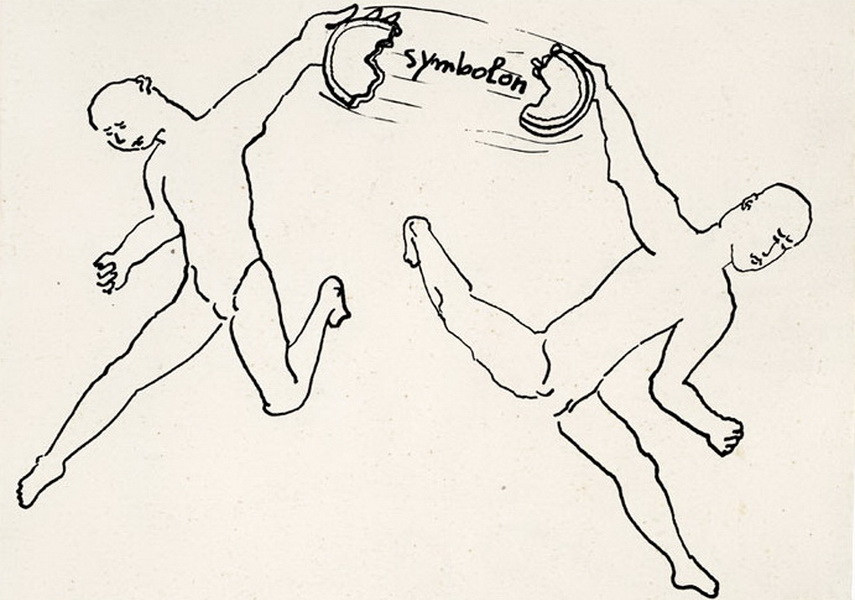 From An Architect To An Artist
Francesco Clemente was born in 1952, in Naples. He was raised in an aristocratic but not especially wealthy family at the time when WW II and fascism was still a very recent memory. Clemente studied architecture at the University of Rome where he felt profound existential crisis. In 1973 he moved to India, where he was influenced by local craftsmen, and engaged in several collaborations with Indian artists. During the course of time, the artist practically lived between New York and Varanasi, India, and has adopted the Indian philosophical concept of anatman (no-self), and with it, the idea that what we think of as our human identity is, in fact, a hollow mask.
Notable reflection of then philosophical currents in the work of Francesco Clemente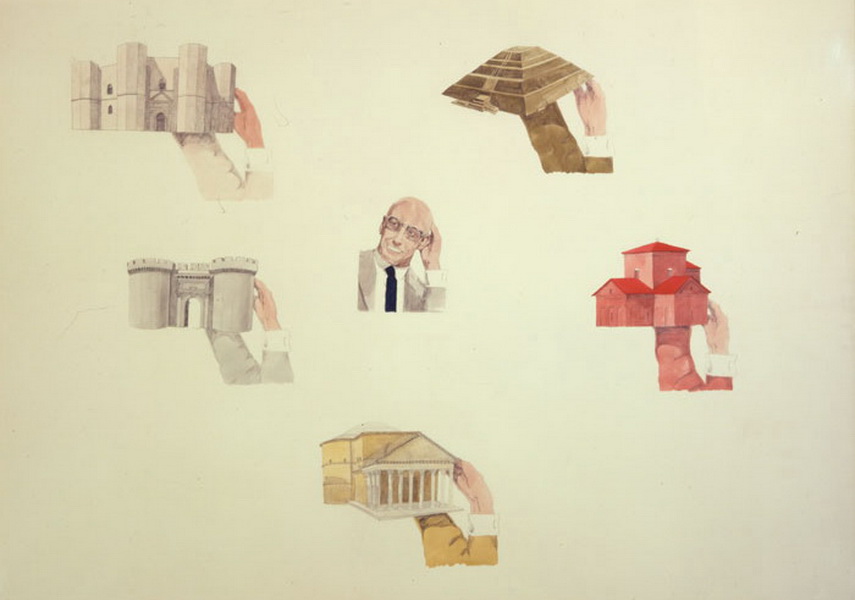 Intrigued By Philosophy
The artist certainly was hooked on the atmosphere of time in regards to the pacifist movement and general interest in Eastern philosophy. The idea of an immortal soul lost currency among secular thinkers, as neuroscience and behaviorism challenged fundamental ideas of selfhood and conscious identity. Therefore, Francesco Clemente has channeled his interests in literature, music, and film and blended them with philosophical ideas, signs, and symbols drawn from other cultures (Hindu spiritualism in India, Tarot, and the Candomble religion of Brazil). The psychological aspects of being human were of his particular interest so his work developed in a non-linear mode, expanding and contracting in a fragmentary way, not defined by a style, but rather by his recording of the fluctuations of the self.
The constant quest for self examination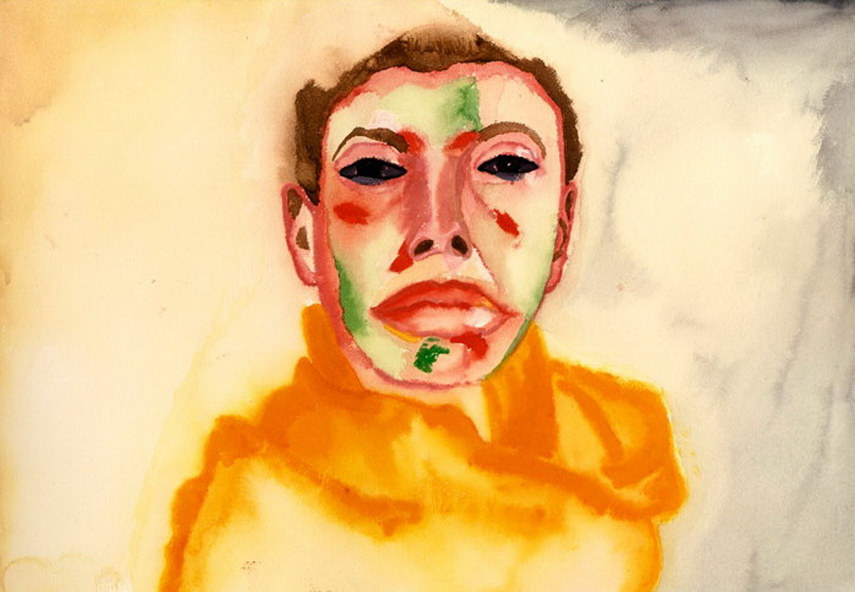 The Artistic Path of Francesco Clemente
Over more than four decades, Francesco Clemente has realized quite of an heterogeneous opus. Apparently stylistically varied, inclusive, erotic, and nomadic, his practice embraces diverse mediums and cultures with the aim of finding wholeness through fragmentation and contemplation. Although being perceived as purely aesthetic or devoted only to spirituality and different realms of human mind, the works of Francesco Clemente are politically charged and reflect an anti-materialistic stance. In the 1970s he moved from photography to drawing and anticipated the return to painting of the 1980s on the wave of New Expressionism. The 1990s brought increased interest in erotic imagery, particularly inspired by the Tantra traditions simultaneously with contemporary preoccupations with identity and sexuality. In the 2000s Clemente underwent a darker and grotesque phase, returning in recent years to luminous images of repose and transformation.
Clemente explored intensely erotic imagery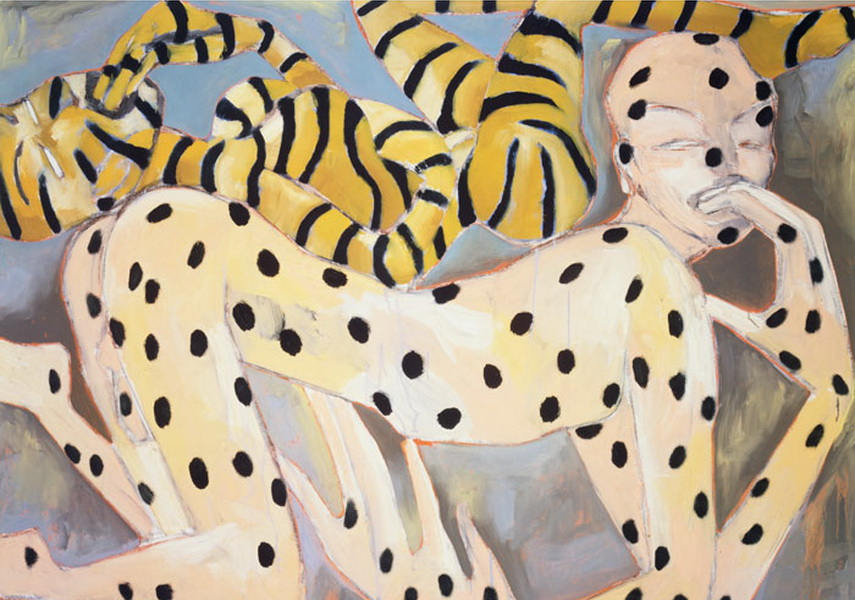 Collaboration With Popular Masters
During his time spent in New York, Clemente merged with painters like Basquiat and Warhol, in New York. Namely, in 1984, with then rising star and Pop art legend he worked on a series of intriguing collaborations at Warhol's studio, the Factory. Clemente also later collaborated with the poet Allen Ginsberg on a series of Bookworks (1983) and with the poet Robert Creeley on some larger paintings (1997). The exchange of ideas with other like-minded artists was in correspondence with his beliefs and world view of common good.
Devoted to the fluctuations of the self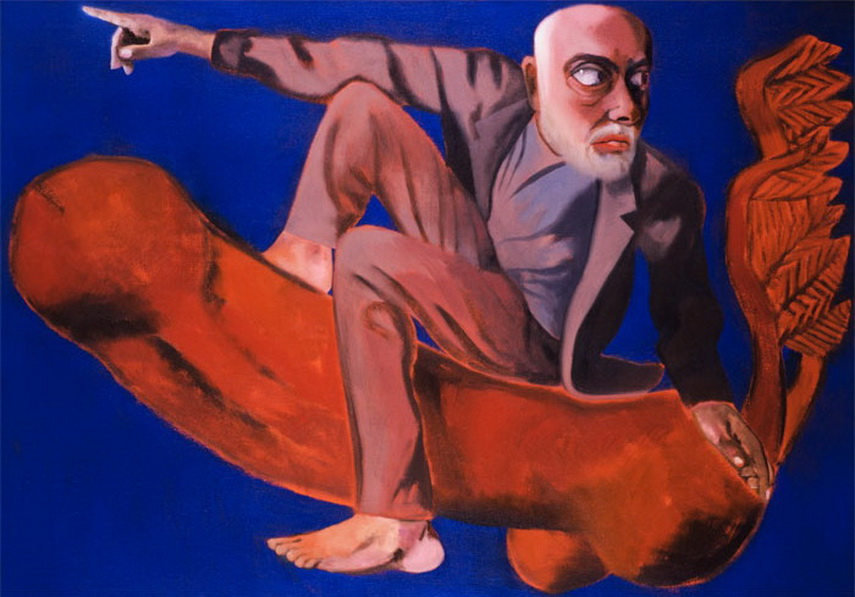 The Impressive Oeuvre of Francesco Clemente
By conjoining Surrealism's dream-like extensions of ordinary daily life and constructing on Expressionism's revelations of interior emotional states, Clemente managed to establish different kind of practice in contrast to other prominent Neo-Expressionist painters such as Georg Baselitz and Julian Schnabel. His works have been exhibited in multitude solo and group shows around the globe. Interestingly, in 1998 Clemente's work was featured in Hollywood movie Great Expectations and since the 1980s until today the artist has also chronicled New York intellectual and social life through a great number of portraits. Despite the flow of time, the art practice of Francesco Clemente does not represent only a blend of classical modes of composition with timeless references of ancient mythologies, rather it is a concise exploration of identity, sexuality and human relations and therefore is in accordance with contemporaniety.
Francesco Clemente lives and works in New York.
Featured image: Portrait of Francesco Clemente in front of n front of the work Handball (1985) by Andy Warhol - image courtesy of Baltimore Sun's Darkroom
All images used are for illustrative purposes only