Francesco Igory Deiana is an artist from Milan, Italy, known for his large ballpoint drawings on paper. He began working in ballpoint pen for practical reasons but later moved on to other media. Deiana is also interested in videos, bleach and photo paper, installations, found objects, sculpted wood forms, and photographs.
The artist moved from his hometown of Milan to San Francisco, California at the age of 21. His artistic career started with graffiti.
Ballpoint on card stock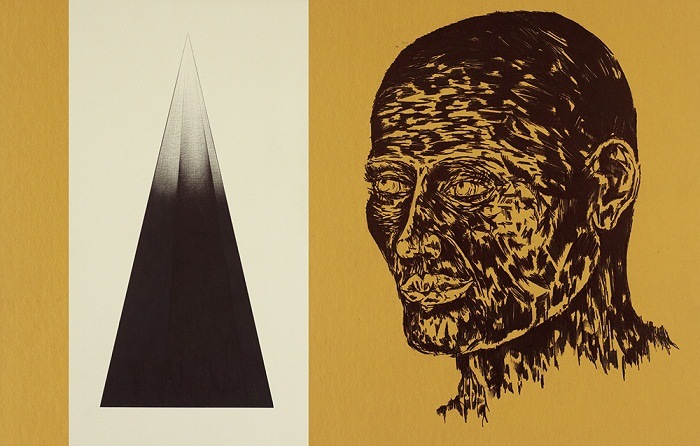 Deiana has exhibited his works in shows at galleries in Europe and the United States, along with artists such as Barry McGee, Todd James, and Stephen Powers. Some of the venues where he exhibited include CULT gallery in San Francisco, United States; and Minna Gallery in San Francisco, United States.
His first German solo exhibition was titled On Thin Ice, and it centered around his understanding of humanity, identity and society. Geometric drawings are juxtaposed with figurative images to show the conceptual and emotional instability of the world.
From his solo exhibition Free Fall at The Popular Workshop in San Francisco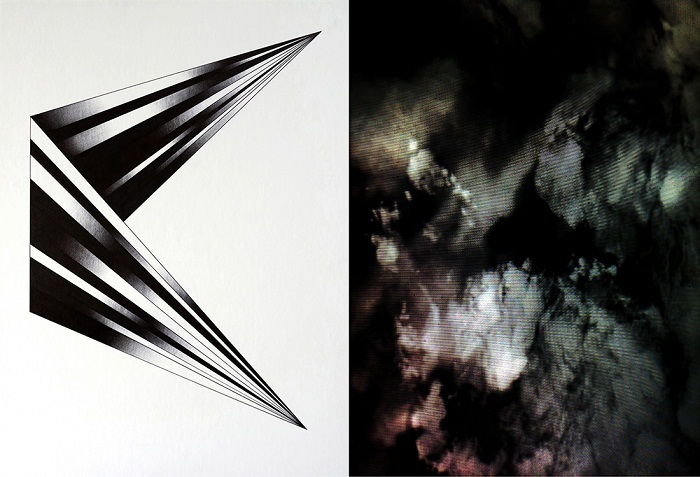 Francesco has been influenced by the artists such as Leo Saul Berk, Pat Steir, Lucio Fontana, Jay Defeo, Sol Lewitt, Clare Rojas, Mario Schifano, Barry McGee and Joan Jones. He likes to embrace the contrary and the unexpected.
Francesco Igory Deiana lives and works in San Francisco, United States.
All images copyright © the artist