Francis Picabia was a celebrated French avant-garde painter, poet and typographist who was one of the leading figures of the Dada movement both in Paris and New York. After shortly experimenting with Impressionism and Pointillism at the initial stage of his career, Picabia became associated with Cubism as his highly abstract compositions were colorful and rich in contrasts. After short stints with Fauvism and Neo-Impressionism, he became the major artist of the Dada movement. He was later briefly associated with Surrealism, but would soon turn his back on the art establishment as a whole. Despite the association with so many movements, Picabia managed to leave a strong mark on all of them and it is fair to say that the entire outlook of the modern art would not be quite the same if Francis was never a part of its crucial early-20th-century stage.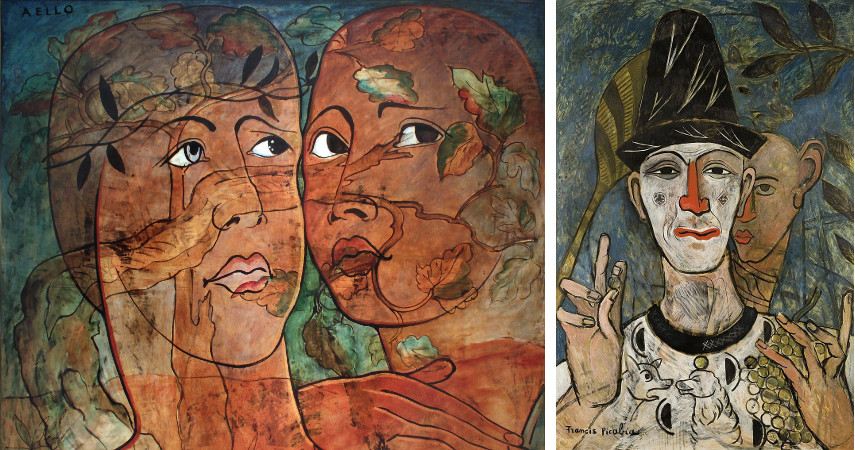 Early Life and Related Influences
Francis-Marie Martinez de Picabia was born in Paris to a French mother and a Cuban father of an aristocratic Spanish descent. Financially independent, Picabia studied under Fernand Cormon and others at the École des Arts Decoratifs in the late 1890s. Fernand Cormon took him into his academy at 104 boulevard de Clichy, where Vincent Van Gogh and Henri de Toulouse-Lautrec had also studied[1]. In the beginning of his career, from 1903 to 1908, Picabia was influenced by the Impressionist paintings of Alfred Sisley. Small churches, alleys, rooftops of Paris, river banks, ships — these were his subject matter.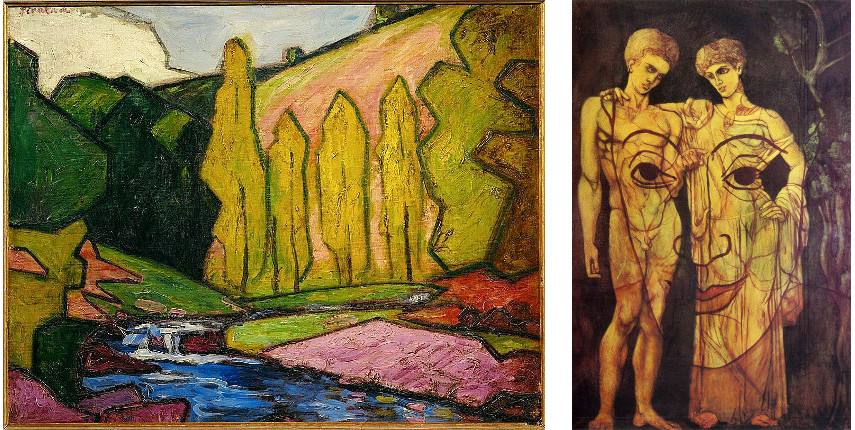 Cubism and Proto-Dada
From 1909, Francis Picabia came under the influence of those that would soon be called Cubists and later form the Golden Section (Section d'Ory). The same year, he married Gabrielle Buffet. Around 1911, Picabia joined the Puteaux Group, members of which he met in Puteaux, a commune in the western suburbs of Paris. There he became friends with Marcel Duchamp and Guillaume Apollinaire. From 1913 to 1915, Picabia traveled to New York City on several occasions and took an active part in the local avant-garde movements, introducing the magic of European modern art to America.
Although he so easily shifted from one movement to another, abstract painting was constantly one of Francis Picabia's main creative pillars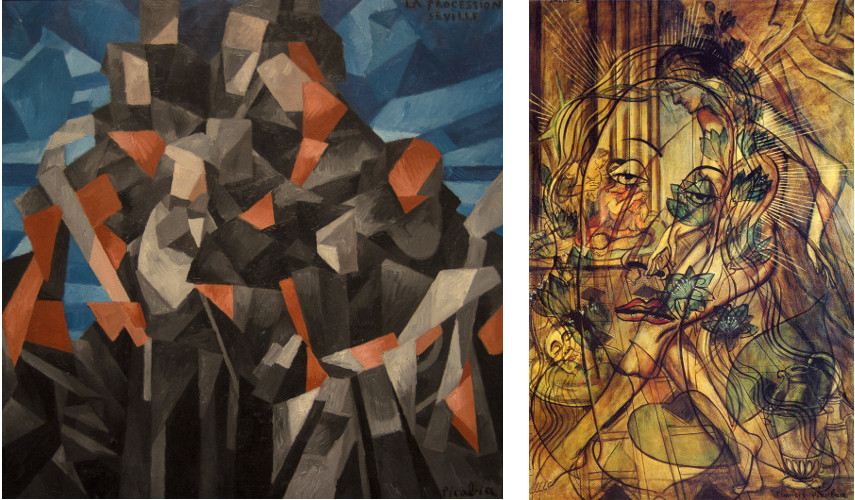 Francis Picabia's Manifesto
In 1916, Picabia started his well-known Dada periodical 391, modeled on Alfred Stieglitz's own periodical. He continued the periodical with the help of Marcel Duchamp in the United States. In the mean time, seeking treatment for depression and suicidal impulses, he had met Tristan Tzara whose radical ideas thrilled Picabia[2]. Picabia continued his involvement in the Dada[3] through 1919 in Zürich and Paris, before breaking away from it after developing an interest in Surrealist art[4].
Alongside Duchamp, Francis Picabia was central to the Dada when it began to change and emerge in Paris during the early 1920s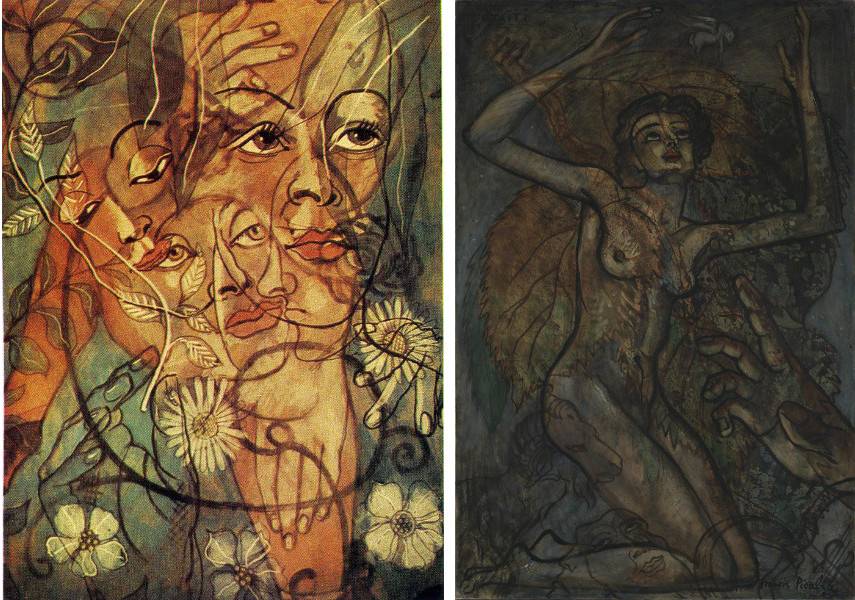 Surrealism and Later Stages of His Biography
Francis Picabia denounced Dada in 1921 and issued a personal attack against Andre Breton in the final issue of 391, in 1924[5]. The same year, he put in an appearance in the René Clair's surrealist film Entr'acte, firing a cannon from a rooftop. The film served as an intermission piece for Picabia's avant-garde ballet, Relâche, premiered at the Théâtre des Champs-Élysées. Soon, Picabia returned to figurative painting and became a close friend of the modernist novelist Gertrude Stein. In the early 1940s, he moved to the southern parts of the French country, where his work took a surprising turn - he produced a series of paintings based on the nude glamor photos in French girlie magazines like Paris Sex-Appeal, in a garish style which appears to subvert traditional, academic nude painting. Before the end of World War II, Picabia returned to Paris where he resumed abstract painting[6] and writing poetry. A large retrospective of his work was held at the Galerie René Drouin in Paris in the spring of 1949. Francis Picabia died in Paris in 1953 and was entombed in the Cimetière de Montmartre.
Francis Picabia remains venerated by contemporary painters as one of the century's most intriguing and inscrutable artists who dictated the direction of avant-garde thoughts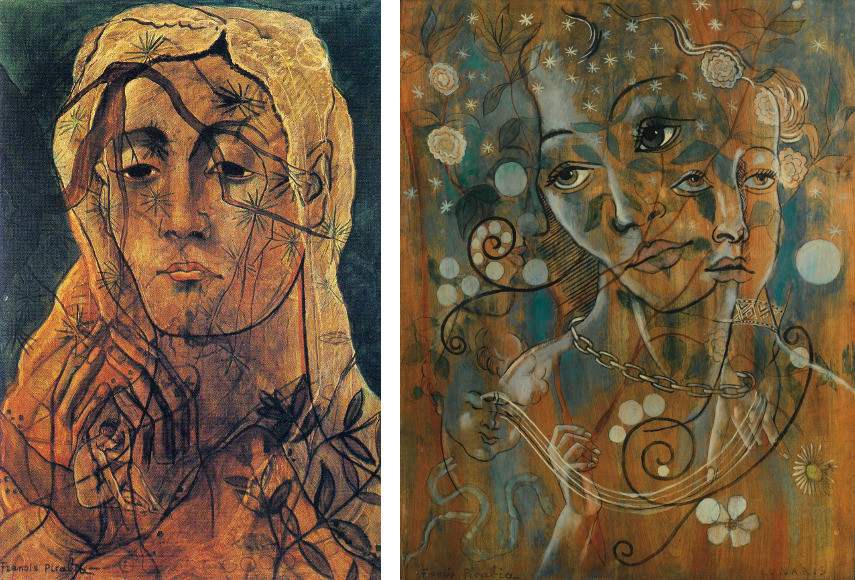 Failures and Unknowns of Francis Picabia
The world is divided into two categories: failures and unknowns. Francis Picabia stated this during an interview following his exit from the art world. Although a bit vague, it still provides us with an extremely useful indicator of how the artist's mindset was molded. Picabia was never satisfied with lingering in one spot, convinced every prolonged stay would only result in a failure and ruin everything previously achieved. Instead of steadfastly adhering to any one approach, he constantly strived for new challenges and creative spheres, shifting easily between abstraction and figuration, and willingly becoming a part of new movements whilst dismissing the previous ones he was in. And in the process, Picabia encouraged some remarkable innovations and became known for a rich variety of work ranging from strange, comic-erotic images of machine parts to text-based paintings that foreshadowed aspects of Conceptual art.
References:
Camfield, W. A., Francis Picabia: His Art, Life, and Times, Princeton University Press; First Edition, 1979
Dietrich, D., Doherty, E., Kriebel, S., Mileaf, J., Taylor, M., Witkovsky, M., Dickerman, L., Dada: Zurich, Berlin, Hannover, Cologne, New York, Paris, National Gallery of Art, Washington/D.A.P., 2008
Chirico, G. D., Paz, M., Michaud, E., Garafola, L., Painters In The Theater Of The European Avant-Garde, Actar/Museo Nacional Centro de Arte Reina Sofia and Aldeasa, 2001
Picabia, F., Francis Picabia: Our Heads Are Round so Our Thoughts Can Change Direction, The Museum of Modern Art, New York, 2016
Wipplinger, H. P., Felix, Z., Lebel, J. J., Metzger, R., Francis Picabia, Walther König, Köln; Mul edition, 2012
Hickney, D., Francis Picabia: Late Paintings, Micheal Werner, 2000
Featured image: Francis Picabia - Photo of the artist - Image via netdna-cdn.com
All images used for illustrative purposes only.