Fame and recognition had come too late for many artists in history, many died while still misunderstood, just so their work could finally be accepted years, even decades after their deaths. But, Francisco Toledo luckily became a symbol and expression of the deepest myths of Mexico during his lifetime. This multitalented artist painted and made sculptures, but arguably was most famous for his graphic artworks. His experience was enriched by his traveling to Europe in the 60's when he crossbred artistic traditions of the Western Europe with the ones of his home state of Oaxaca, and Mexico in general. He didn't stop there and his work continued to evolve into something that became an inspiration for many other artists, raising Toledo's status all the way to the stars, where he undeniably belonged.
He crossbred artistic traditions of the Western Europe with the ones of his homeland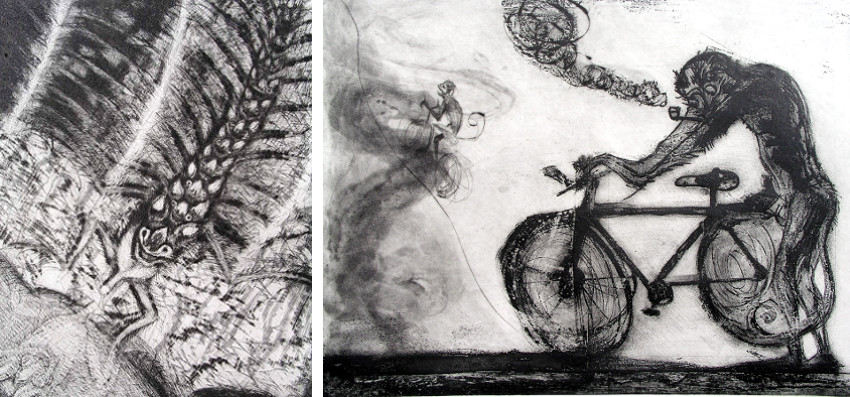 Artistic Family
Francisco Toledo was born to Zapotec parents in 1940 in Minatitlan, Oaxaca. From an early age, Toledo had demonstrated his ability to draw, and his father encouraged his son to accept the colors by painting the walls of their house. His grandfather Benjamin took Toledo to country trips, telling popular stories of fantastic creatures along the way, thus increasing young artist's imagination and inspiration. Francisco attended the Escuela de Bellas Artes de Oaxaca and the Centro Superior de Artes Aplicadas del Instituto Nacional de Bellas Artes, where he studied graphic arts with Guillermo Silva Santamaria. Sometimes the whole family could be gifted in artistic ways, and Toledo's certainly is, as his daughter Natalia writes poetry, and his other children, Laureana Toledo and Dr Lakra are artists, like their father.
The whole Toledo family is artistically gifted
Enriching His Style
In the early 1960s, Toledo traveled throughout Europe and eventually settled in Paris, France. Soon, he set himself up in the workshop of artist Stanley William Hayter. In 1965, Toledo returned to his home country and began using what he had learned in Europe to create a new style of Mexican Art. Shortly after, he had been recognized in Europe as a singular artist and celebrated by art critics for his "development of the mythic" and "his sacred sense of life." He came home with a refined pictorial technique that would not stop enriching, as well as the influence of ideas of artists from different European schools such as Dürer, Paul Klee and Marc Chagall. But in reality, his greatest influence came from the codices collected pre-Hispanic symbols with all its rabidly contemporary forms. Toledo truly is a modern and illustrious painter of codices, a shaman willing to purify the spirit to return the enjoyment to the body. Settling in Oaxaca after the return from Europe, he produced paintings and stone, wood, and wax sculptures, as well as graphics. As a medium, graphics particularly intrigued him from early in his career because of the extraordinary range of effects available through printing and etching. Major exhibitions followed, and in 1973, he had a show in the Carl Finkler Gallery in Paris, and, in 1975, he had a show at the Martha Jackson Gallery in New York. By 1980, his work was extensive enough for the Museum of Modern Art in Mexico City to hold a retrospective.
After the return from Europe, he produced paintings and stone, wood, and wax sculptures, as well as graphics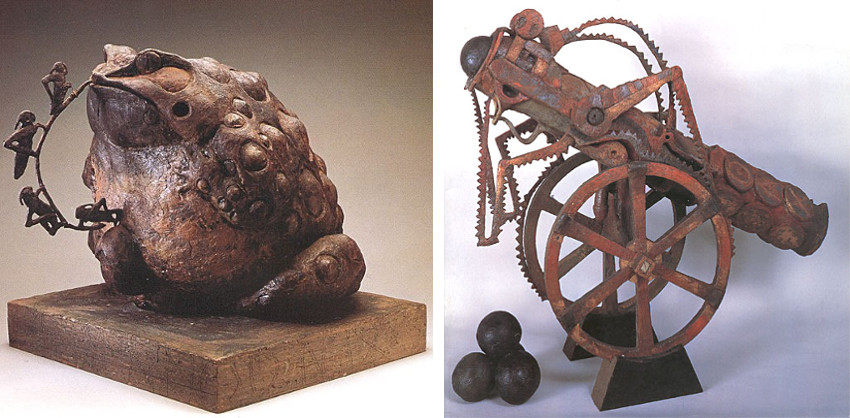 Traditions of Oaxaca and Art activism
Toledo's art is concerned with the cultural traditions of his birthplace, the Mexican state of Oaxaca. The myths, people, flora, and fauna of Oaxaca play major roles in many of his works. Anthropomorphized creatures and metamorphosed objects are a persistent aspect of his oeuvre. He illustrated numerous books based on the ancestral stories of his people. These books include Chilam Balam, Guachi, and Sahagún. Pieces such as Chivo and Shoe and Toads show Toledo's use of Oaxaca and animals. He also created a series of 15 prints inspired by Franz Kafka's "Report For an Academy".
Toledo spent much of his life promoting the arts in Oaxaca. In 1988, Toledo's social and cultural concerns about his home state led to his participation in the establishment of an art library at the Instituto de Artes Gráficas de Oaxaca (IAGO), which currently holds roughly 12,000 books dealing with numerous art forms and Mexican Art. He also founded the Museum de Arte Contemporaneo de Oaxaca (MACO), the Patronato Pro-Defensa y Conservación del Patrimonio Cultural de Oaxaca, a library for the blind, a photographic center, and the Eduardo Mata Music Library.
Francisco Toledo had exhibitions in Argentina, Brazil, Colombia, Ecuador, Spain, the United Kingdom, Belgium, France, Japan, Sweden, the United States, as well as other countries. His work is represented in the permanent collections of the Metropolitan Museum of Art and the Museum of Modern Art in New York and the Museo Tamayo in Mexico City.
The myths, people, flora, and fauna of Oaxaca play major roles in many of his works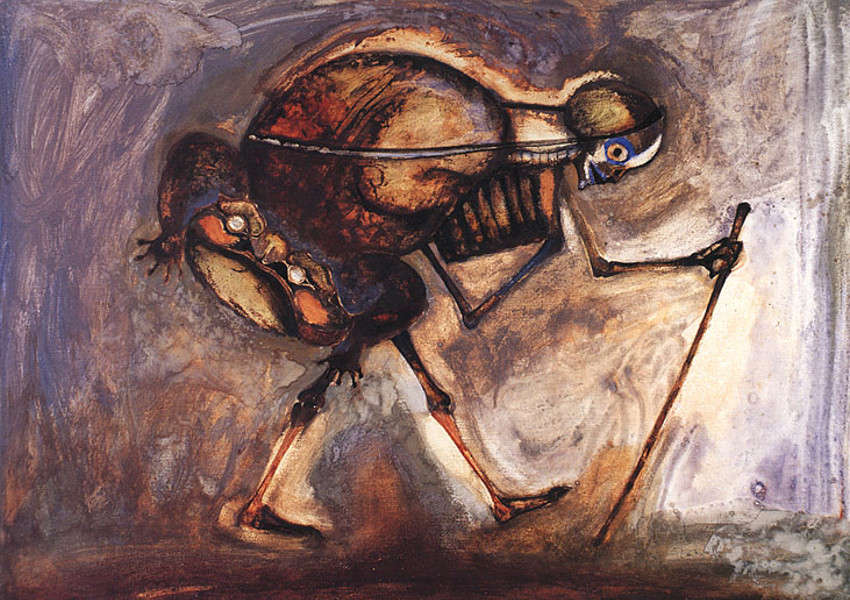 Remember the Past
Toledo did all he could to preserve the heritage of his home state of Oaxaca, and the whole Mexico. He is considered as one of the most prominent artist in his country, whose skills make his artworks vibrate as they strive for real life. Symbolically, they also represent the desire and the need of the Mexican people to save their traditions in this globalized world, where the drive for total destruction is ever-present. In those conditions, he stood up and gave his best at trying to keep all the beautiful traditions of his people alive.
Francisco Toledo died in 2019 at the age of 79. He lived and worked in Oaxaca, Mexico.
All images copyright © Francisco Toledo