Ironically enough, one of the most important things in anyone's life is what they leave behind for future generations. Though the notion might be as broad, artists inevitably make their own legacy with every piece made, leaving behind their vision of the world immortalized through art. If one was to look for František Bílek's gift to mankind, as well as his view on life, he wouldn't have to search far: as one of the great Czech sculptors, designers, and architects of the first half of the 20th century, he designed his own Villa in Prague that now holds his most important work. Representative of his ideals in life, it tells a story of a talented artist in close relationship with religion.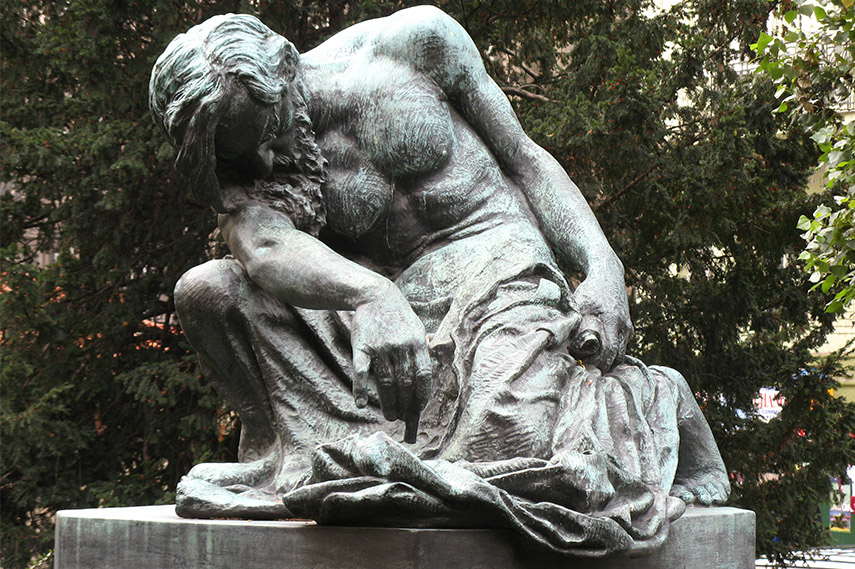 The Issue of Color
Born in the city of Chynov in 1872, František Bílek showed an early talent towards the artistic practice, one that had him accepted to Prague's Academy for the Arts when he was just fifteen years old. Although he excelled at drawing, painting presented an issue for the young artist, and it was soon discovered that it was due to his partial color-blindness. Making a painting career impossible, Bílek instead turned towards three-dimensional representation, working on sculptures for the rest of his career. The extraordinary and versatile artist had a great ability to carve human emotion into a wide range of materials. Although working mostly with wood which he saw as an element of life, using poplar, oak, and lime, his sculptures can be also found in ceramics and bronze, depicting subjects often related to religion.
Due to his partial color-blindness, František Bílek turned to sculpture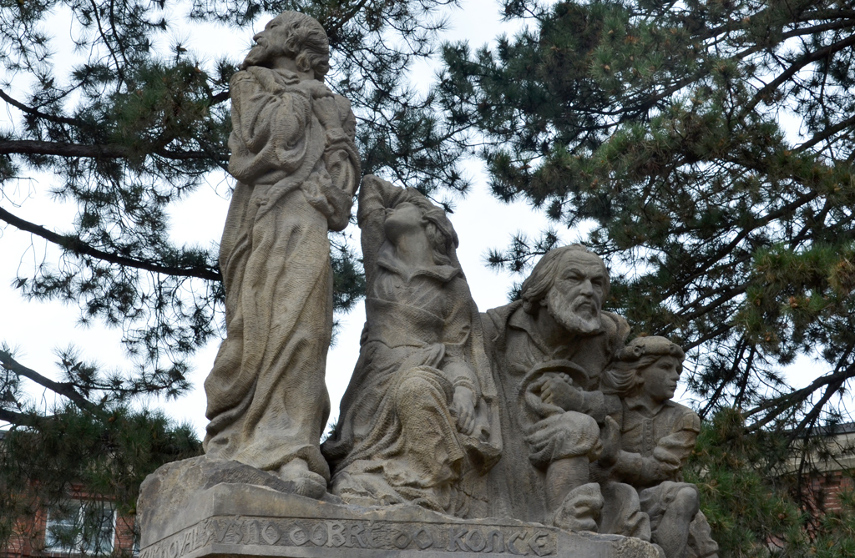 Biblical Themes
Religious since youth, Bílek liked to keep himself in line with religious traditions and close to God in his own right, which naturally emerged as a subject in his sculptural portrayals. Many of his sculptures depict Biblical themes, and even his drawings often represent the life of Christ. The one work that caused a scandal early on in his career was his Golgotha, depicting Christ in a weak, broken state, using real ropes and wire to make his crown of thorns. The notion was unorthodox per Neo-Romantic ideals and the materials weren't considered to be appropriate for a sculptor of that time, causing a scandal among the commission and the professors at the academy in Prague. It forced Bílek to return to his hometown where he would embrace more natural elements, implementing them in his practice.
The city of Prague maintains most of Bílek's works in his house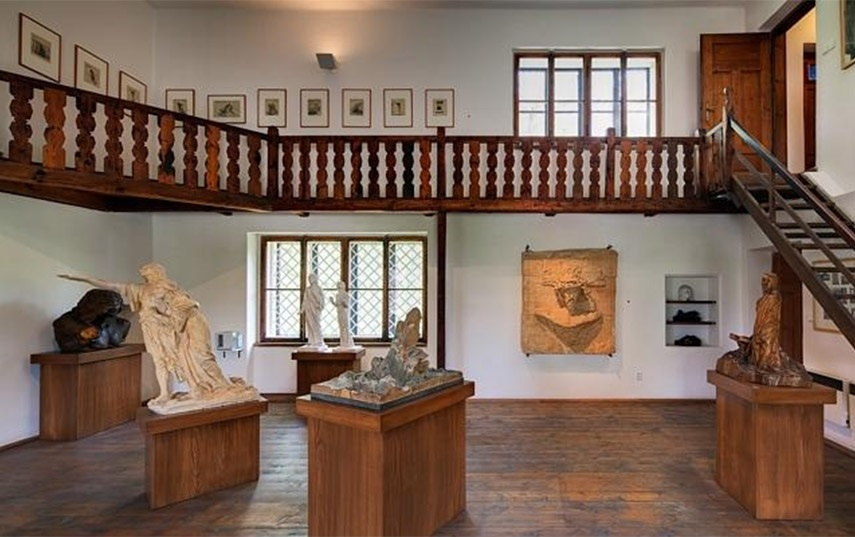 František Bílek's Villa in Prague
Standing as an important piece of František Bílek's oeuvre on its own, František Bílek's Villa is one of his architectural designs that upholds both of his passions within the artistic practice: devotion to both the religious and natural aspects of life. Looking much alike a small cathedral on the inside, the whole object is filled with symbols that represent nature: wooden doors with engravings, handles that are shaped as birds and leaves, even the very structure itself is shaped so that it represents a sickle in the field. A unique household without a doubt, today it stands as a museum dedicated to his work, holding much of his most important works within its halls. The full glory of his oeuvre is exhibited in the former studio in which the sculptor used to spend his time working in the later years of his life. His most famous and most impressive pieces – Moses and Wonder – are shown there. Largely concerned about the symbolism in his works, Bílek would mold the material into the idea that he had, exploring the relationship between art and religion, nature, and the deeper sense of things. The artist died on October 13, 1941, in Chyno where he spent the final two years of his life.
Featured image: František Bílek - J. A. Komenský se loučí s vlastí, Outside of Bilek's Villa, Prague, 1926, photo via en.ghmp.cz
All images via wikimedia.org