By dismissing physical appearance of his artworks and focusing instead on the way they'll be used, Franz West, an Austrian artist, shaped his artistic approach, employing it until the very end of his life. Emerging from the tradition of Viennese Actionists (without actually belonging there), his early experiences include the cultural extremes of the movement and their attacks on bourgeois sensibilities, on one side, and constant attempts of his older contemporaries as they were struggling to free themselves from Vienna's illustrious heritage, on the other. He developed a personal style that longed for interaction – his works could only be truly understood if being touched, worn, or sat upon. That very contact with the works allowed the viewers to temporarily enter the universe that West has been building carefully throughout his majestic career.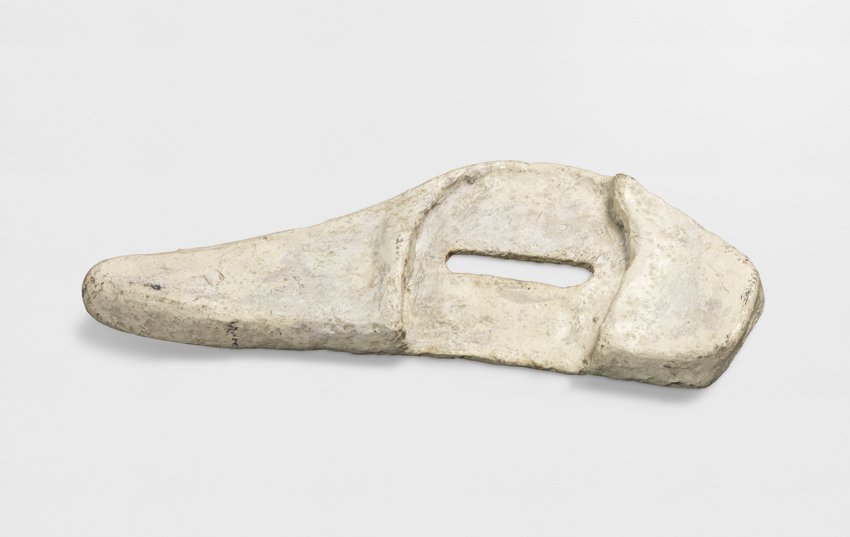 Personal Life and Early Artworks
With a frequently absent coal dealer father and a dentist mother (who did take him with her on art-viewing trips to Italy), West didn't have much of an artistic pedigree. In fact, for a number of years, he was completely clueless of a direction he would like to take in his life. He enrolled at the Academy of Fine Arts Vienna in 1977 (when he was already 30 years old) and studied there under Bruno Gironcoli. The artist sometimes even stated that the only reason for him to start making art was to calm his mother, who was growing impatient of her son's reluctance to do just about anything with his life.[1] He was familiar with the work of Vienna Actionists and their provocative performances that involved dead animals, self-mutilation, and masturbation – they were the dominant force in the Vienna art scene of the 1960s. West renounced the physicality and existential intensity of that kind of work, focusing instead on benign and relaxed lightness. He once said that his first taste of the Actionist's performance originated in screams of his mother's patients, coming from her office next door to the family's apartment. Instead of gruesomeness and intense display, he chose interaction as his modus operandi, a feature that marked his entire career.
By deciding to begin his studies relatively late, it came to be that he already had an understanding of what he wanted to create. Nevertheless, he was inspired by his teacher Bruno Gironcoli, whose overblown sculptures of domestic objects influenced West in the development of his own distinctive idiom. Among his first well-known works are small amorphous objects that are meant to be touched, held, manipulated and contemplated. Called Adaptives or Passstücke, these pieces exist in their own universe of incompleteness and closeness to the body. They were often created phallus-shaped or had some other sexual allusion behind them, and yet they always remained strongly attached to the abstract world. West described some of the art pieces that he'd made to his friend, poet Reinhard Priessnitz, and he coined the original German name for them – Passstücke. Later, the artist sought an adequate English translation, and had to choose between Fitting Piece and Adaptive, preferring the translation and settling on the latter term.[2] These works represented a truce between performance and art object and reflected the artist's early admiration for the all-white reliefs and paintings of Piero Manzoni and Robert Ryman. With, of course, one big difference – they were created with the intention to be worn, carried, held, or simply touched by the viewers, giving his practice a true interactive dimension.
West chose interaction as his modus operandi, opposite to gruesomeness and violence of the Austrian movement known as Viennese Actionists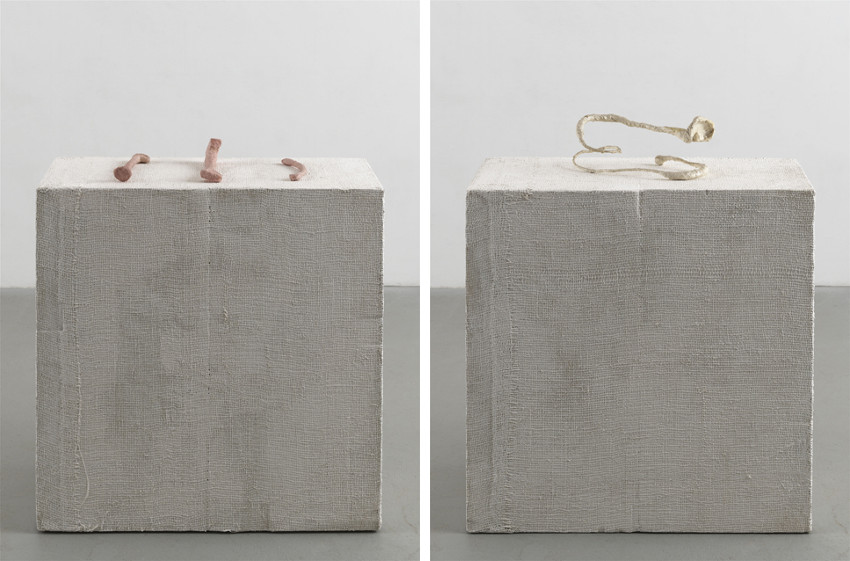 Mature Period
Originally interested in making paintings, West quickly turned to Adaptives, a small portable sculptures, before he started creating collages and sculptures large in size (that were public and colorful, from time to time). Much of this later work was developed from ideas implicit in the Adaptives. The artist would sometimes invite others to apply paint or collage to their white surfaces. Before he even noticed, he was creating objects too big to handle, entering the world of "legitimate sculpture". But even these continued to grow, eventually evolving into considerably larger papier-mâché and cardboard works whose fragmentary shapes and distressed surfaces had an ancient mien, as if they had survived the vicissitudes of time. Then he started making larger, hilariously bulbous, vibrantly colored papier-mâché pieces, something that West is arguably best known for. The possibilities of the found furniture incorporated in some of the Adaptives came to be in the center of his focus in the early 1980s, as he was making spindly chairs and divans out of rebar that parodied elegant furniture while being quite elegant and surprisingly comfortable themselves. His ambition slowly grew. So did his installations, where he now created combinations of sculptures, furniture, paintings, and even works made by other artists. In the late '90s, West's focus turned to lacquered aluminum works, some of them inspired by the shapes of Adaptives, but also by the forms of Viennese sausages. Apart from their appeal, they were also meant for lying and sitting, incorporating the basics of furniture. Speaking of furniture, it wasn't just a viewing point, as it could clearly take on the central role. For example, a piece titled 2625 consisted of two steel and white resin chairs and was placed on a low plinth and separated by a white cube hanging from the ceiling. Anyone who sat inside the installation would be obtuse indeed if they did not feel the transformative effect of their participation, even if from outside it might all appear a trifle austere.[3]
He approach to sculpture went through a slight change in a sense that his works were getting bigger over time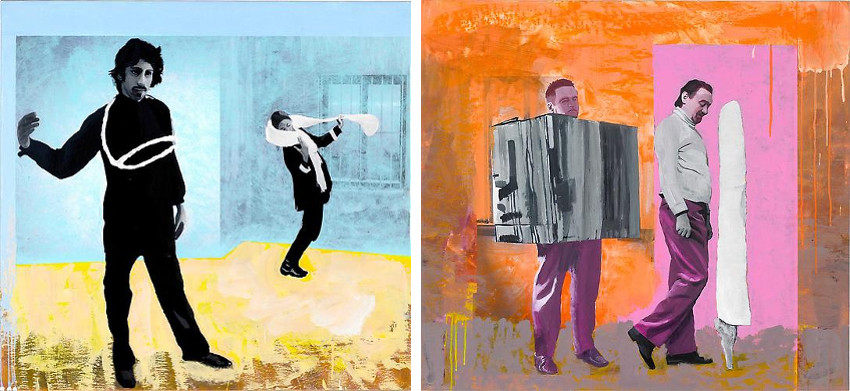 Legacy
Franz West died in Vienna, Austria on July 26th, 2012 after a long disease. His international renown culminated towards the end of his life in several major exhibitions, including a retrospective at the Baltimore Museum of Art in 2008 and an appearance at the Liverpool Biennial of 2010, but also his possibly greatest honor - the Golden Lion for lifetime achievement, conferred at the Venice Biennale of 2011. "It doesn't matter what the art looks like but how it's used." These simple words were more than just a phrase for West. Rather, he had them somewhere in his head whenever he was working on a piece. And whatever the form of the work may be, there was always a need for some sort of interaction, placing him along with other artists that considered art a two-way street, where viewers often play a role just as important as the artist himself.
He is represented by the Gagosian Gallery.
Franz West lived and worked in Vienna.
References:
Smith R. Franz West Is Dead at 65; Creator of an Art Universe, The New York Times [October 1,2016]
Badura-Triska E. et al., Franz West: Wo ist mein Achter?, exh. cat., Vienna, Museum moderner Kunst Stiftung Ludwig, 2013, p. 10
Masters C. Franz West obituary, The Guardian [October 1,2016]
Featured image: Franz West – portrait – photo credits Markus Rössle
All images copyright of The Franz West Foundation