Frau Isa is an Austrian artist – a street artist, illustrator and painter whose art is deeply influenced by her nostalgic spirit and her love for a vintage aesthetics.
Frau Isa was born in 1986 and she grew up in the south of Austria where she first started her artistic career by painting on the streets. Later on, she moved to her favorite town of all – Vienna. It was there that she entered the street art scene thanks to her characteristic, highly stylized design and peculiar color choice.
Frau Isa: Outdoor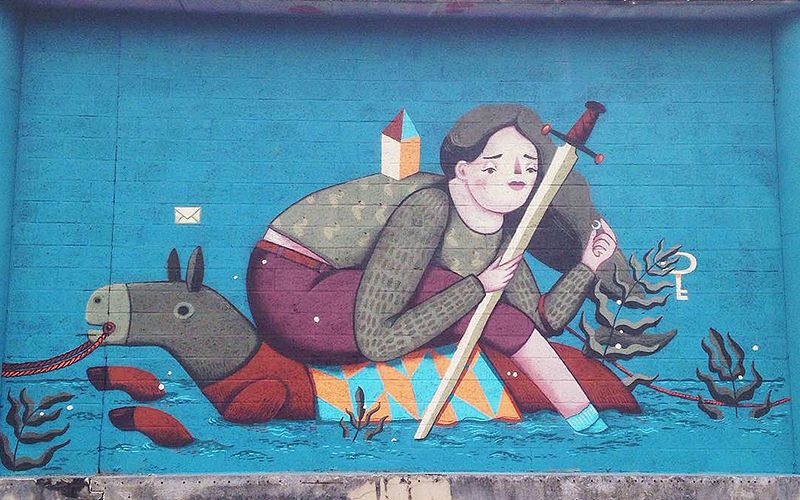 It wasn't long when she was noticed by the Weird Crew (convened of German and Austrian artists such as Cone, Herr von Bias, DXTR, Rookie, Look, Vidam, Nerd, QBRK and Nychos). Today, Frau Isa is the only female member of this notorious crew.
Frau Isa uses various techniques – from oil, acrylics, to digital-media or graffiti – to present her original and charming protagonists. They are mostly female figures, looking so fragile, calm and strong. Hands are very important to Isa. She depicts them as tender and soft, but strong and guarding. The presence of nostalgia and mystic symbols is obvious in her work inhabited by adorable fictitious creatures - colorful and elegant female characters dressed in vintage garments.
Frau Isa: Indoor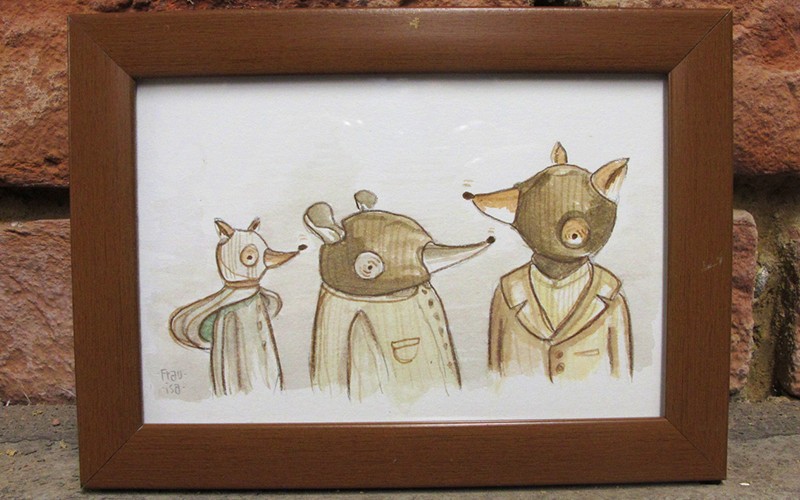 Together with her husband, this artist runs a small company for illustration and graphic design called Wald & Schwert (Forest & Sword).
She is represented by Art is Just a Four Letter Word gallery.
Frau Isa lives and works in Vienna, Austria.
All images copyright © the artist