With a strong affinity for details and vividly painted figures, G. Raman differs from the other South Indian artists by the use of color that refers to traditional art. Strongly influenced by Hindu mythology, he also shows the interest in Christian imagery represented by his several depictions of Christ himself. Speaking in the context of time, his paintings reveal emotions and character of the portrayed subjects that represent the concept of duality of the meaning. Change of the native motifs into modernistic formalism of Cholamandal works refers to his sumptuous figures of deities and ordinary people stylized so that linear outlines turns into a playful decorative pattern. Merging almost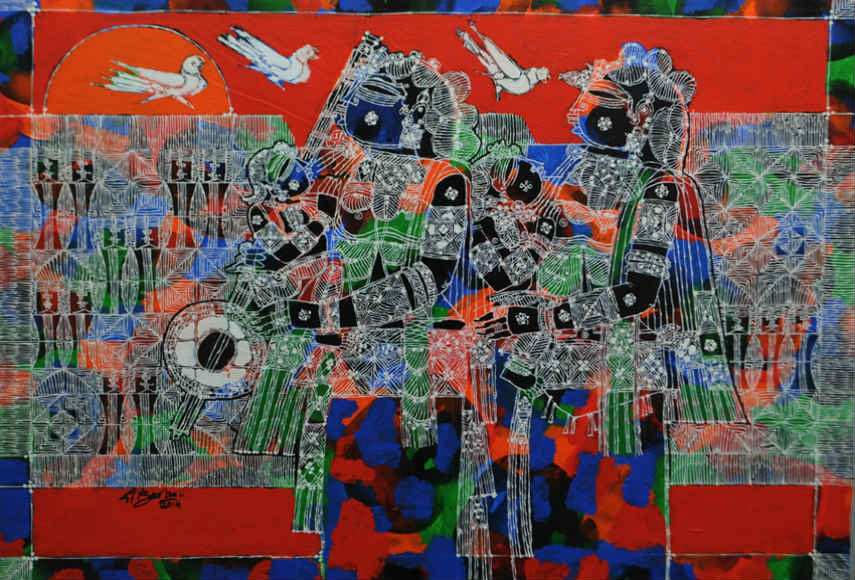 Distinctive Imagery of G. Raman
G. Raman was born in Chennai where he still lives in the same house from his childhood. He gained his education in Fine Arts, General Drawing (Painting), Advance Painting from Government College of Art and Craft, Chennai. Evoking the pattern and motifs of traditional art, he merges its content with Christian imagery, placing the characters as Christ or Mary Magdalene into the context of events from Hindu mythology. His persistent patterning makes the scenes seems like painted fabric that reflects a wealth of details connecting the figures into the one unified whole. Merging almost incompatible elements, the artist creates interesting combinations that make his visual language unique and recognizable.
He often merges the Hindu Mythology and Christian imagery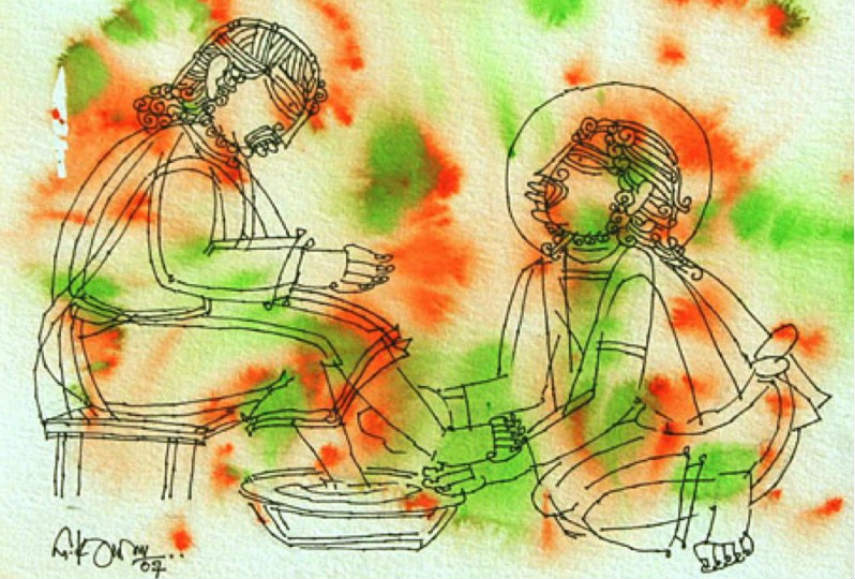 Awards and Recognitions
Raman is recipient of the numerous awards. Besides being an Alumni of the Government College of Arts and Crafts in Chennai, he has received the Regional Lalit Kala Academy Scholarship and Senior Fellowship from the Indian Government in 1992-1993. His work has been exhibited in a number of solo and group shows and makes the part of private collections worldwide. The special honors came from the Bombay Art Society, the Mysore Pradesh Kala Parishad in Bangalore and the Intermediate Christian Art Competition in New York.
Featured image: G. Raman - Artist portrait, Image via ibastudio.com