Photographic career of Gabor Szilasi began in his hometown Budapest. Starting small, taking photographs of his friends, he soon created a specific style where he shot various types of photographs – from candid photography to portraits which were often unusual and creative. In 1959, he moved to Montreal where he constantly walked the city streets, observed its people and the new culture which was at that time different than his own. Unlike Budapest, Montreal had much more to offer and was more diverse. For Szilasi, this was a great opportunity and with great intrigue he soon created a large number of photographs, all dedicated to showing the surrounding in which Szilasi found himself at the moment.
Szilasi found endless inspiration for his work in Montreal's diversity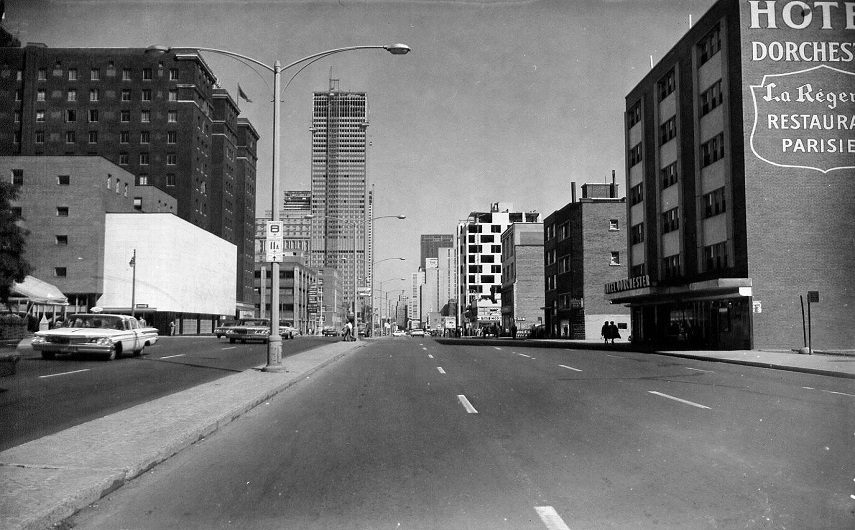 Urban Montreal and Rural Quebec
Montreal's diversity helped Szilasi to grow as a photographer. Unexpected situations which were an everyday occurrence in the city, taught Szilasi how to adapt and how to take the most out of every shot with his camera. People weren't the only inspiration for his work; architecture that enabled various views of the city gave Szilasi an almost infinitive source of inspiration.
After urban Montreal, he moved to Quebec, which gave him a new rural surrounding. Taking photographs of small communities and the town itself, they were different from the photographs taken in Montreal. Contrary to urban Montreal, Quebec had a more intimate feeling that can easily be seen on the photographs from that era. Similar as before, Szilasi took photographs of everything he possibly could. Because of that, his Quebec work consists of environmental portraits, architectural and domestic photographs, landscapes, etc. These photographs proved to be a great record of the transitional time in Quebec's culture.
Contrary to urban Montreal, Quebec had a more intimate feeling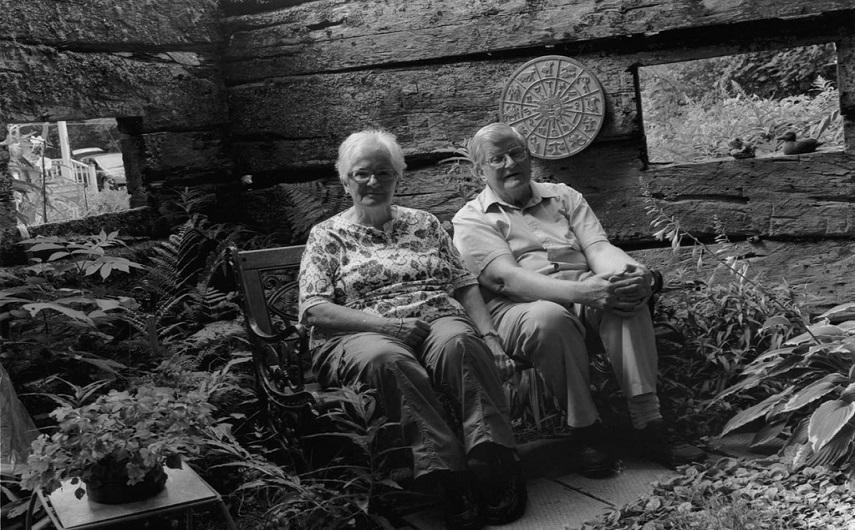 Unusual Portraits
Although Szilasi's work is diverse, because of his socialization with different people, portraits remained his favorite photography type. Although he took them in Hungary and in Quebec, his work from Montreal era stayed his best portrait work. Because of the high diversity, he was able to meet all kind of people and take photographs of them. There are few distinctive features to this part of his work. First, these photographs were rarely arranged or a part of a specific project. Their creation was natural and in a way autobiographical. Through them, the viewer can see with what kind of people Szilasi socialized, what were his interests and so on. The second feature is the environment. All of the portraits were taken at a place of importance to the model. Through this environmental approach, Szilasi's portraits show subject's habits and their way of life. Besides portraits of family and friend, he often took portraits of other artists and famous people.
Through the environmental approach, Szilasi's portraits show subject's habits and their way of life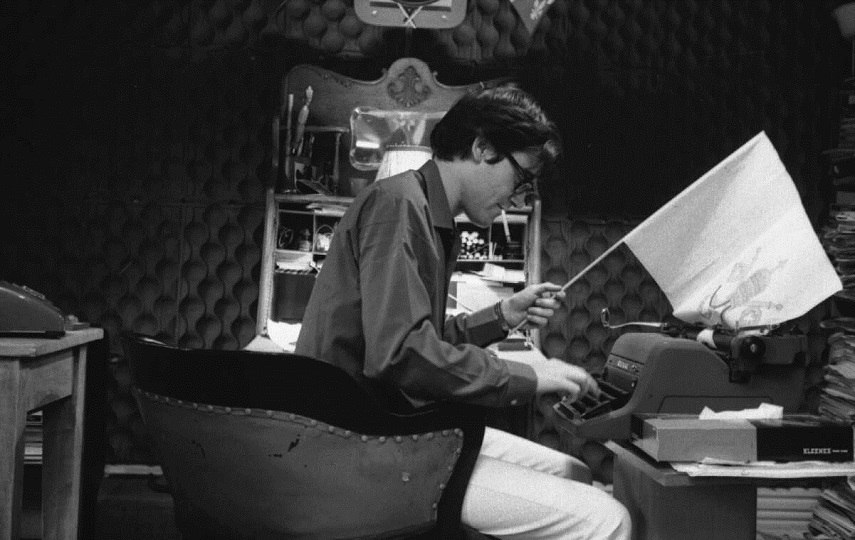 People and Their Environment
By going through his career, person can easily see what Szilasi's main interest is. People and their environment were and still are the core of his work. This core constantly changes because of the dynamicity that reshapes the environment in which people live. This change is another aspect that gives his work a great value. By taking photographs of people, he created a visual presentation of the changes that appear. Similar as human's appearance changes over time, the same happens to the environment as well – no matter if it's urban or rural. And although people are the protagonists of Szilasi's work, the background of the photographs tell an equally interesting story.
He is represented by The Stephen Bulger Gallery in Toronto.
Gabor Szilasi lives and works in Montreal, Canada.
Featured image: Gabor Szilasi photo credits: www.youtube.com
All images used for illustrative purposes only