Gabriel Perez Raventos is a Spanish artist, known for using material left-overs as an inspiration. His creativity and imagination spread parallel with the process of production. Without any clear guidelines, plans or ideas he lets objects that he has or finds to determine what he is going to make. The artist is using previous experience as a carpenter to bring out the best texture, form and nature, from the resources at his disposal. Gabriel's life and profession can be described as alternative, because of his unconventional lifestyle and his relation to the work.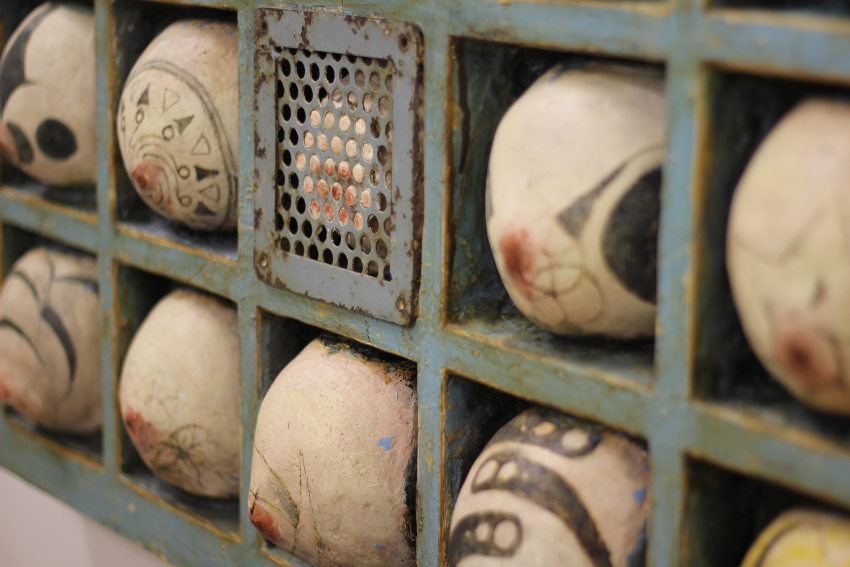 Restoration and Recycling
Raventos is someone who is involved in the conventional economy as little as possible, by using no ordinary strategies, consisted of minimum consumption of the resources. His works represent both artistic and environment-friendly pieces. The diversity of materials like stamp paper, 1950's and 1960's invoices, bank checks, antique textbooks, and chewing gum, which he uses to illustrate persons from his neighborhood, show Gabriel's rebel side, which is quite opposite to the established rules and norms. He recycles piles of rubble and breakage and turns them into gallery pieces. The remarkable works of this illustrator and painter are the result of an adventure that goes through several phases: collecting, mixing, putting the final details, and finally showing. The exhibitions and artworks are the mirrors of his body and soul, which he uses to transmit his mood and express his creative spirit.
His works represent both artistic and environment friendly pieces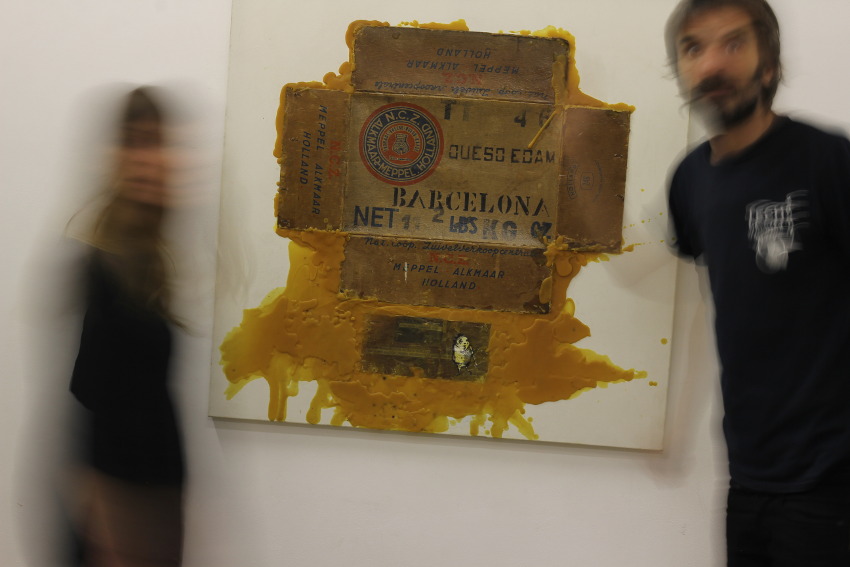 Wood and Pallets
A very special component for this artist, is the wood, which he molds and shapes to fit to his wishes. At the beginning of his career, Raventos used to cut pallets and use wooden boards to paint on them, but later he decided to use entire as the main support throughout the creation process. This omnipresent object, that can be found in any city nowadays, represents the symbol of construction and reconstruction, the medium that exists both within societies as well as in the buildings. Raventos considers art as a basic human need, often scorned by external elements and factors. Marketing is one of them, because it detracts attention from the essence.
Gabriel Perez Raventos considers art as a basic human need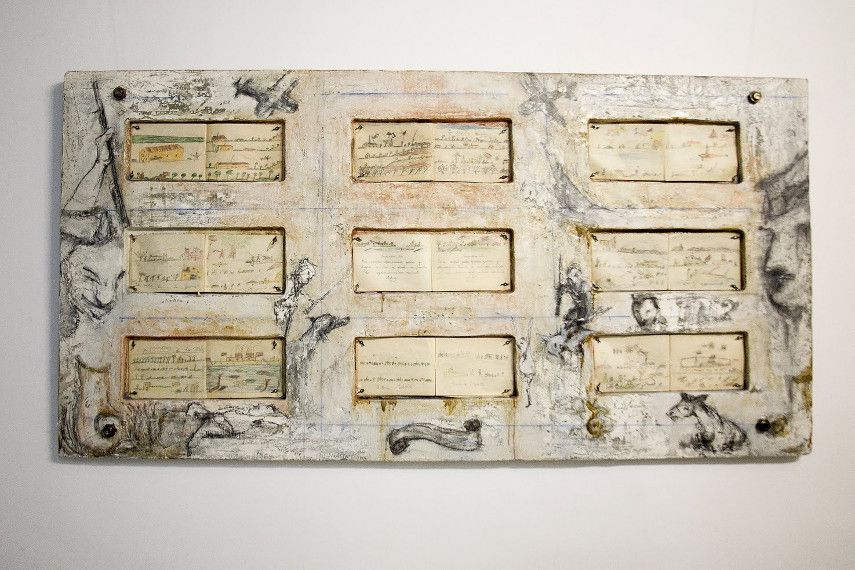 Style and Ideas
Albeit author's portraits don't have a defined style, they have certain concept and figures that elicit viewers curiosity and feelings. He experiments with waste material and waits to see what it has to offer. As a former carpenter, the artist likes to use worn-out pieces, such as emery paper, because of the beauty and special effect it gives to the final product. By using wood from the street and other unusual elements he creates incredible pieces of artwork, often displayed in exhibitions, like the one called Chips (Viruta) that was held in Barcelona in 2014.
The artist is represented by Fousion Gallery in Barcelona.
Featured image: Gabriel Perez Raventos – portrait
All images courtesy Fousion Gallery