Gabriel Reese, better known as Gabriel Specter, is a Canadian-American contemporary artist who works in a variety of media including murals, paintings, prints, and installations. He is widely known for his unique hand-painted pieces that span the globe from Latin America, through London and Paris to Moscow.
Often depicting humans and objects involved in mundane daily activities, his realistic and colourful pieces are recognition at first sight. The important themes in Gabriel Specter's artistic exploration are marginalized aspects of our population such as immigrant workers, homelessness and its ongoing problems with gentrification.
Hand Crafted Signs Installed on Abandoned Store Front

Particularly aware and receptive to his surroundings, New York-based artist searches the city for objects, markings, and places that speak to shared histories. He usually revisits the chosen street a few times before starts painting. He prefers to be influenced by the surroundings, allowing the place to inform the layout and subject matter of the piece, rather than searching for a perfect spot. His murals and installations revitalize abandoned places.
Cloud Structure by Gabriel Specter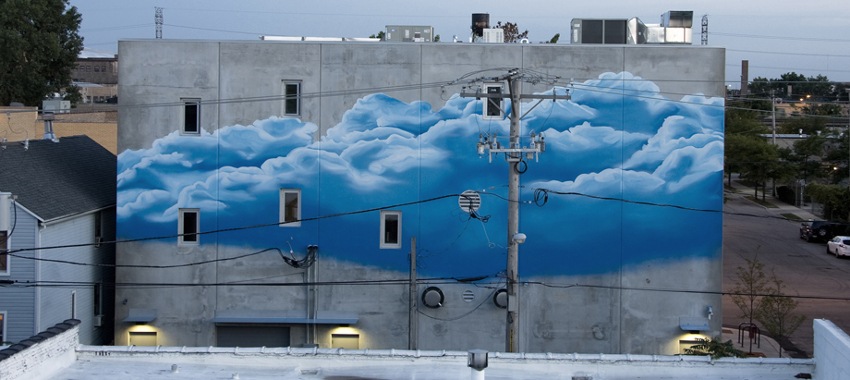 Born and raised in Canada, Specter became enthralled in the underground graffiti scene at his teenage years. In the mid-1990s, Specter won a grant to go to the United States to pursue his art, so he moved to New York City where he still resides and works as an artist.
Reese has participated in numerous individual and collective shows in galleries throughout the United States and beyond including Skylight Gallery in Brooklyn, New York, and C.A.V.E. Gallery in Venice, Los Angeles, CA.
In January 2015 his work was included in 20in15 – a group show at Woodward Gallery organized with the intention to round up truly diverse names in contemporary art, ranging from figurative to street art, from surrealism to abstraction.
On September 19, 2013 Prada presented In the Heart of the Multitude project, a commissioned collaboration between the Italian fashion company and the street artists Gabriel Specter, El Mac and Mesa, and illustrators Jeanne Detallante and Pierre Mornet.
Installation at Royal Ontario Museum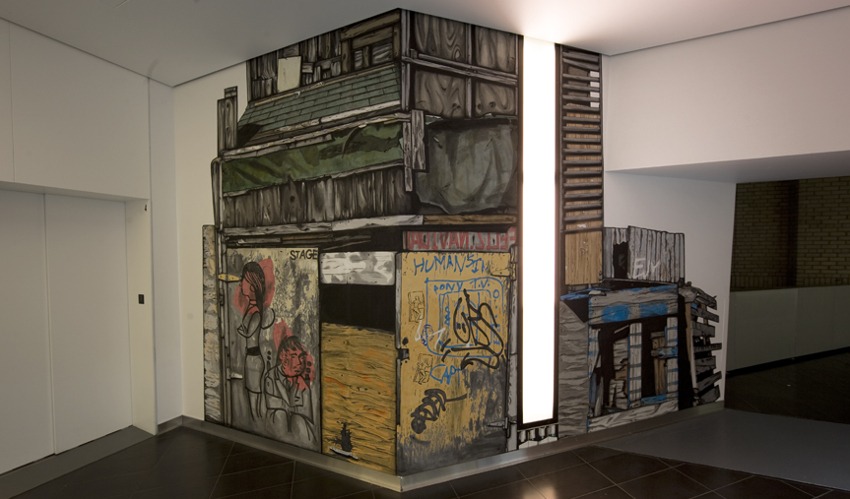 Gabriel Specter is represented by 999Contemporary.
All images copyright © the artist