Gao Xingjian is a famous Chinese artist, primarily known as a novelist and the first Chinese-language Nobel Laurate, but as well as a praised painter and critic. He is a versatile artist with a profound relationship with his works – creating in different mediums, he stretched out the limits of language as far as was possible for him, only to find painting on the other side that literature couldn't reach. In that sense, his oeuvre is a comprehensive artistic answer to metapoetic questions and existential angst.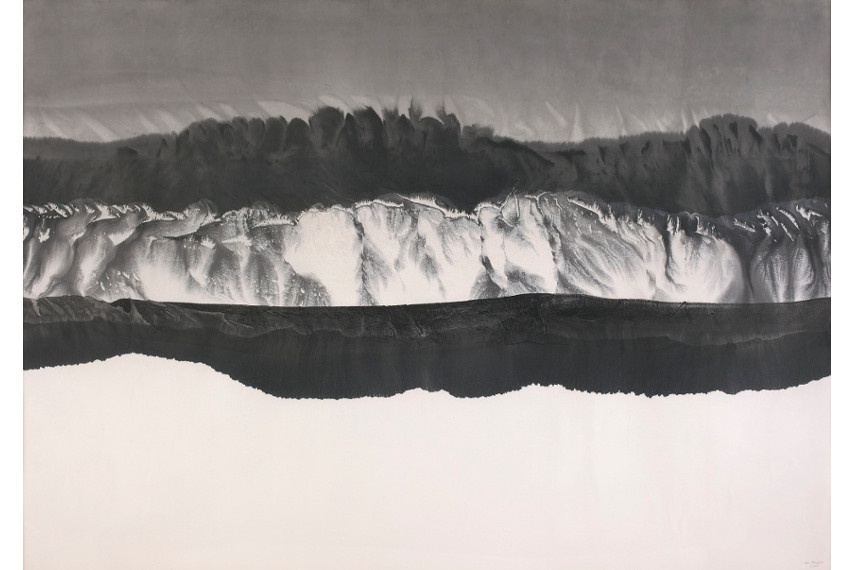 Living Through all Big Shifts in China and Moving to France in Voluntary Exile
Gao was born in Ganzhou, China in 1940. He graduated from Beijing Foreign Studies University in 1962 from the Department of French and in his earlier years worked in a bookstore, as a teacher in Middle School until he became a screenwriter and playwright for the Beijing Theatre in 1980. From that period he is known to have brought the European influence in the theater and especially for writing in the manner of absurd and avant-garde drama. In 1986 he has diagnosed lung cancer by mistake, which led to a 10 months pilgrimage journey on the Yangtze River and as a result in writing his novel Soul Mountain that eventually brought him the Novel Prize in 2000. In 1987 some of his work were banned by the Chinese government, after which he left China, and asked France for permanent citizenship which was given to him in 1998. Xingjian left China, never to come back to live there.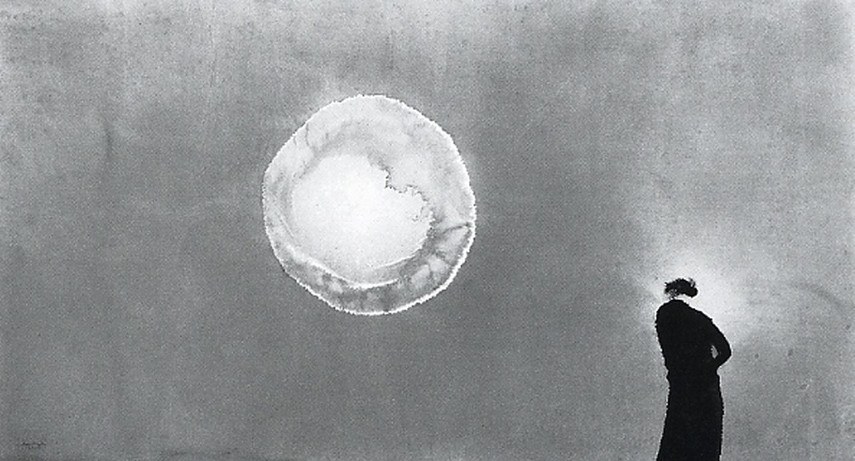 Ethereal Ink Paintings
The works of this Nobel Prize winner are difficult to place in the regard to tradition and influences; they neither belong fully to the Western nor Eastern culture, but rather depict his attitude that can be labeled as nothingism according to some critics. Upon moving to Paris started painting for a living, and managed to secure his finances in order to fully devote himself to writing. But, ink painting soon became a passion as well. Gao novel Soul Mountain is regarded as a work of autobiographical fiction, and in a way, his paintings have the same impulse – he treats them as specific mindscapes, expressions of inner visions on rice paper. These stark and gloomy ink paintings emanate the feelings of loneliness and exile, but Gao himself wouldn't want you to compare them with his writings. As well, this austerity given in watercolor hues of white, black and gray, can call upon a different kind of experience that can be found looking into them. Namely, one can find them creating something similar to the cathartic feeling of Zen philosophy, overcoming the superficial urge for a clear and direct meaning.
Ink paintings - specific mindscapes, expressions of inner visions on rice paper
Only the Rules that the Artist Created for Himself
Since 2000, after receiving the Nobel Prize for literature, everything changed for Gao Xingjian. Even though his work was not as appreciated in China, he gained massive international recognition for his published books and outstanding interest in his prolific career. And his work is regarded as a important point in the cultural exchange of traditions. What is maybe even more important, it has a universal value and spreads a message in the manner of a note from one of his catalogs - An artist must walk his own path, and if there are rules, they should only be rules that he himself has created.
Gao Xingjian lives and works in Paris, France.
The artist is represented by KUNZT.GALLERY, from Miami.
Featured image: Gao Xingjian  - image via rue89.nouvelobs.com
All images used for illustrative purposes only