Gary Ruddell is an American contemporary artist born in San Mateo, California, in 1951. He is best known for his figurative representational painting and his illustrations for works of science fiction and fantasy literature.
Art by Gary Ruddell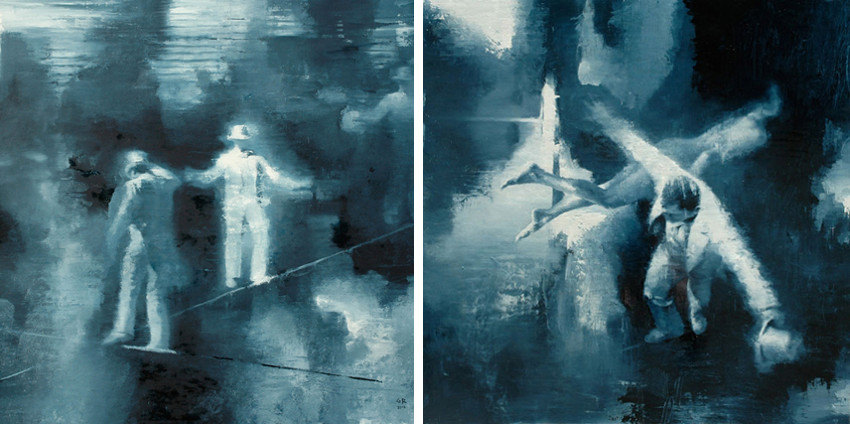 Gary Ruddell received his BFA from California College of Arts and Crafts, Oakland, CA, in 1975. Areas around his home in San Rafael are perfect inspiration for landscape works. Ruddell's children are often in the paintings, as their growth over the years is an excellent metaphor describing how the people interact among themselves, and how the many of the problems that the human race is facing would successfully be solved if we could just learn to properly interact with each other.
Art by Gary Ruddell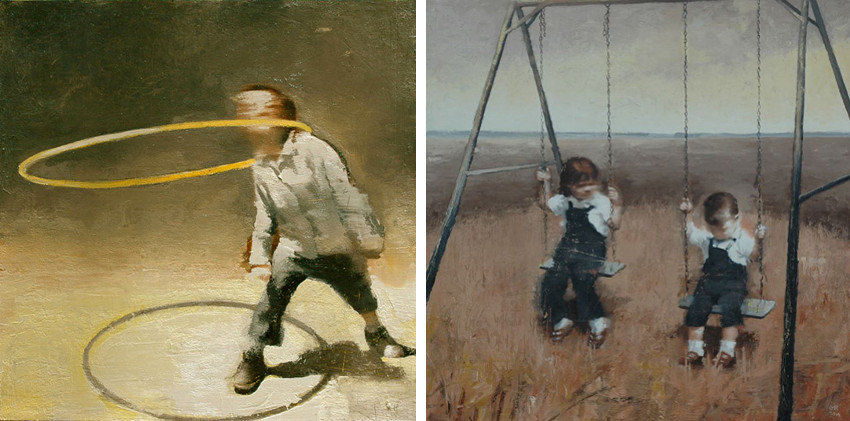 The artist defines his artworks as visual statements about coming together in the time that is somewhat ruled and dominated by wars based on religions, and the unstoppable ascend of the military-industrial complex. The influence of Bay Area figurative painting is visible in his work, as attraction to surface and materials is strengthened, as is the sensuality of objects. Ruddell is not only a great painter who gives his viewers a unique look into a human condition, he is also a magnificent illustrator of science fiction and fantasy literature.
Art by Gary Ruddell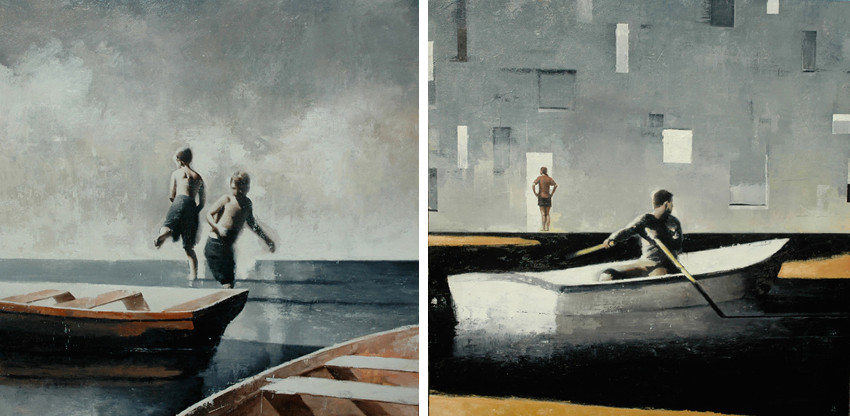 He is represented by Dolby Chadwick Gallery in San Francisco, USA.
Gary Ruddell lives and works in San Rafael, California.
All images courtesy Dolby Chadwick Gallery.