GATS (an acronym for "graffiti against the system") is an American street artist and international graffiti legend. Although he created artwork worldwide, from Palestine, via the Philippines to Italy, few people know more about the life of this anonymous artist. He is known for his iconic mask, which he started painting when he was in the Middle East. GATS painted it all over the Bay Area, where he is based, and around the world. It looks like a wise man's face, with tired eyes and a tangled beard.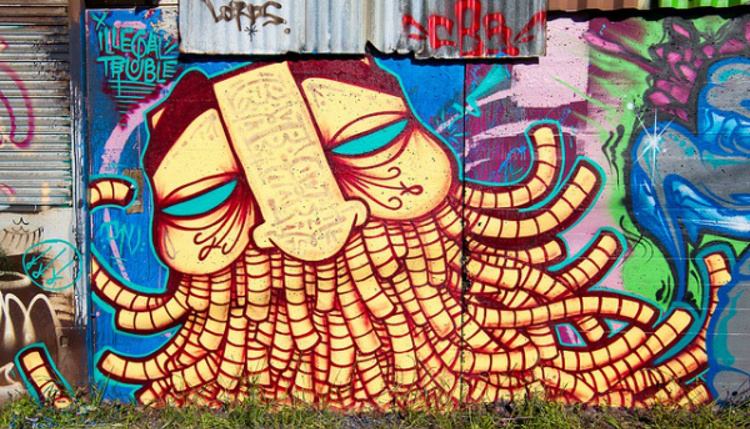 GATS - Background
GATS started writing graffiti around 1997. He changed numerous names and monikers – there were the times when he would use a different name every night, and then, there were the times when he only wrote slogans. Around 2005, he started tagging himself as GATS. The artist doesn't have any formal art education or a mentor, so everything he learned was from other writers with whom he worked.
The artist is represented by Hashimoto Contemporary gallery, where he had a sold out two-person show in 2014, together with painter Jessica Hess, and a solo debut in 2015. His solo exhibition was titled Drifting Forest and it explored the dichotomy between nature and the urban space, seen through the eyes of a graffiti writer.
He lives and works in Oakland, California.
All images copyright the artist