Gaucholadri is an Argentinian street art duo, composed of graphic designers Marcos Zerene and Federico Calandria, known for their black silhouette wall pieces. Both of the artists were born in Mendoza, Argentina and studied at the Faculty of Arts and Design of Universidad Nacional de Cuyo.
Gaucholadri's Street Art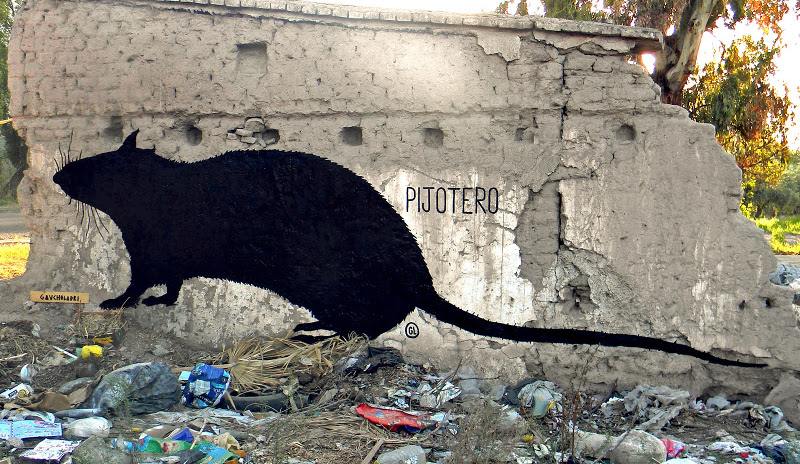 Gaucholadri – or GL – is a relatively young project, started in 2010 in their hometown. Before this collaboration, each of the artists did separate things. As Gaucholadri started as a free and undefined project, this allowed it to evolve and take unusual forms, and at the present time, that form is simple, characteristic black icons. In general, Gaucholadri incorporates many elements of the design world because both artists are graphic designers.
Mural in Badalona, Spain, 2015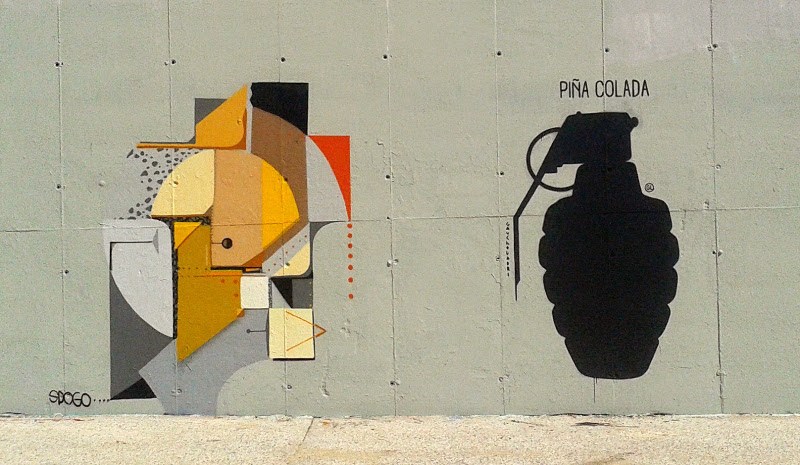 The duo's best known series of black wall icons are accompanied with a phrase that together create a new message, which is sometimes ironic, sometimes social or political criticism, and sometimes just a delusion. Their main goal of the project is to paint 100 of these black icons in different cities all over the world. The Gaucholadri duo sees street art as an opportunity to get people out of their everyday world, to move them, make them think and embellish.
Capital Flight in Rome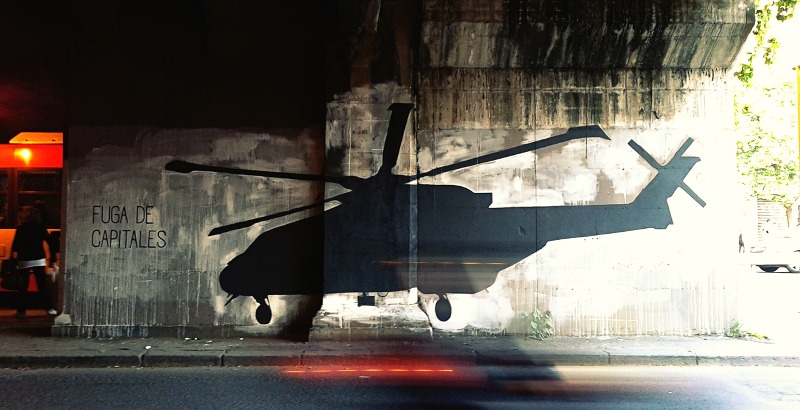 This collaboration led to an extensive European tour in 2013, during which the two artists had a great opportunity to meet other artists, such as Spidertag and E1000, and collaborate with them.
The Gaucholadri duo is represented by 999contemporary.
All images copyright © the artists