The interest for the past times, art history, and mythology is evident in the work of British artist Ged Quinn who depicts landscapes in the vein of a French painter of the Baroque era Claude Lorrain. The artist – who works without studio assistants – has an outstanding ability to re-create the style of the Masters landscapists, but it is the present/past narrative that he wants to appreciate and linger over. In Quinn's large landscapes, flower paintings, portraits, as well as in his abstract works, there is no linear story, only life experience and knowledge of the literary classics to guide the subjective interpretation by observers.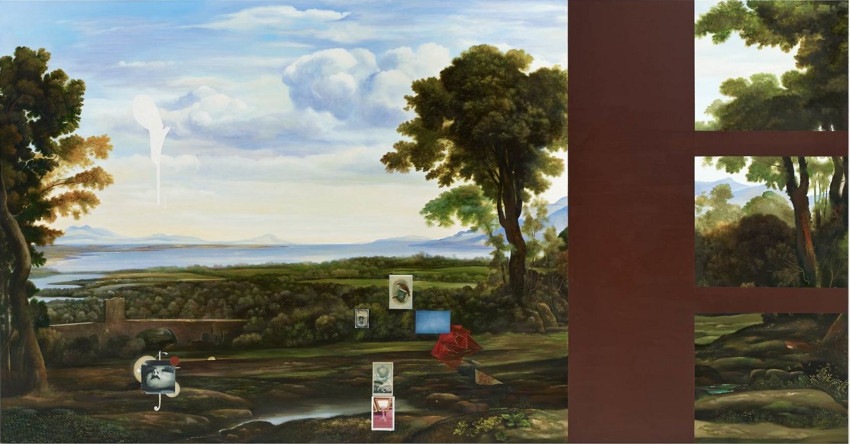 Ged Quinn's Allegorical Paintings
Born in 1963 in Liverpool, England, Quinn studied at the Ruskin School of Art and St Anne's College in Oxford, the Slade School of Art in London, the Kunstakademie Düsseldorf and the Rijksakademie in Amsterdam. His large-scale landscape canvases evolved from a spectrum of sources in art, photographs, memory, newspaper cuttings and books. Through his oeuvre, Quinn shows his love of traditional styles of painting such as the Baroque and Romantic, but he also includes his own references to contemporary culture by adding many details to the pieces. His allegorical oil paintings include contemporary images, generally on topics in Western cultural history, in idyllic scenes based on classical paintings such as the works of Claude Lorrain and Caspar David Friedrich. Exploring themes such as religion, politics and dictatorship as well as failure, he gives his landscapes unusual twists.
Quinn's large-scale pieces evolved from a spectrum of sources in art, photographs, memory,
newspaper cuttings, and books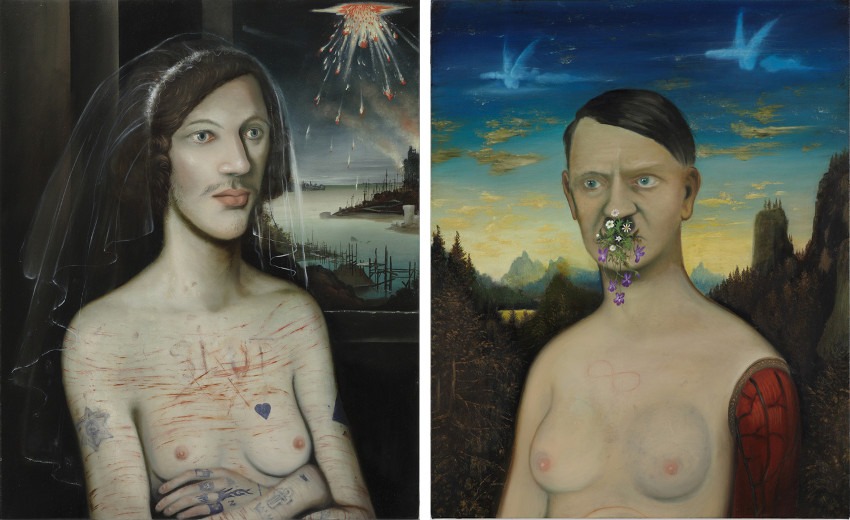 Utopia Dystopia at the Tate St. Ives
In 2004, Quinn was the second participant of the Tate St Ives Artists' Residency Programme based at the historic Porthmeor Studio in St Ives, previously occupied by Borlase Smart, Ben Nicholson, and Patrick Heron. Utopia Dystopia is a selection of work made during Quinn's six-month full-time residency and presented for the first time at his show at the Tate St. Ives in 2004. Since then, the creative has had almost all of his work purchased by various high profile collectors as well as remaining in a handful of reputable public collections, including Tel Aviv Art Museum, Honart Museum, Iran, and Victoria & Albert Museum, London.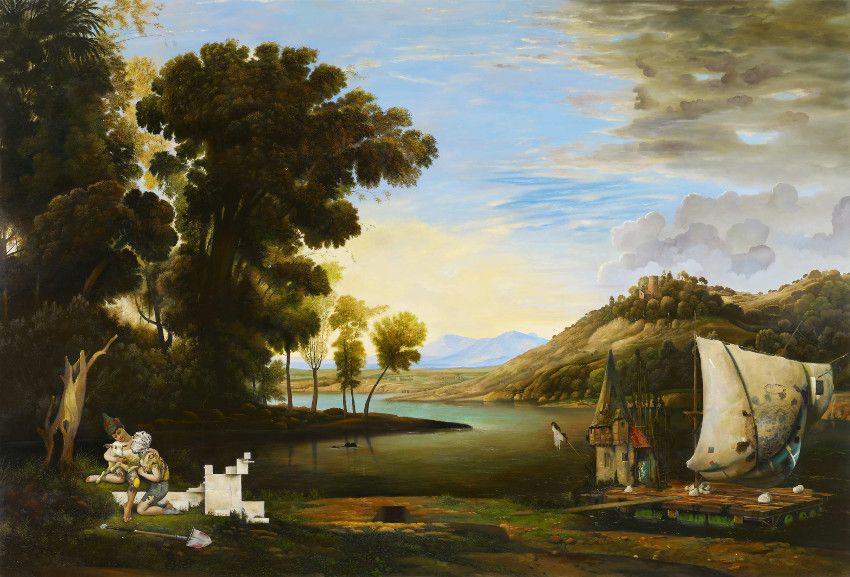 Music Career
Quinn was also one of the three original core members of the Liverpool group The Wild Swans, along with Paul Simpson and Jeremy Kelly. The original incarnation of The Wild Swans lasted until 1982, issuing one single The Revolutionary Spirit/God Forbid. He was also involved when the post-punk band reformed in 1986, although he left shortly afterwards to pursue his art career. During the split of the Wild Swans, Quinn was also a member of another Liverpool band, The Lotus Eaters (1982–1985). Quinn co-wrote their debut single The First Picture of You which became a hit in the UK and Europe, notably France, Italy and Spain.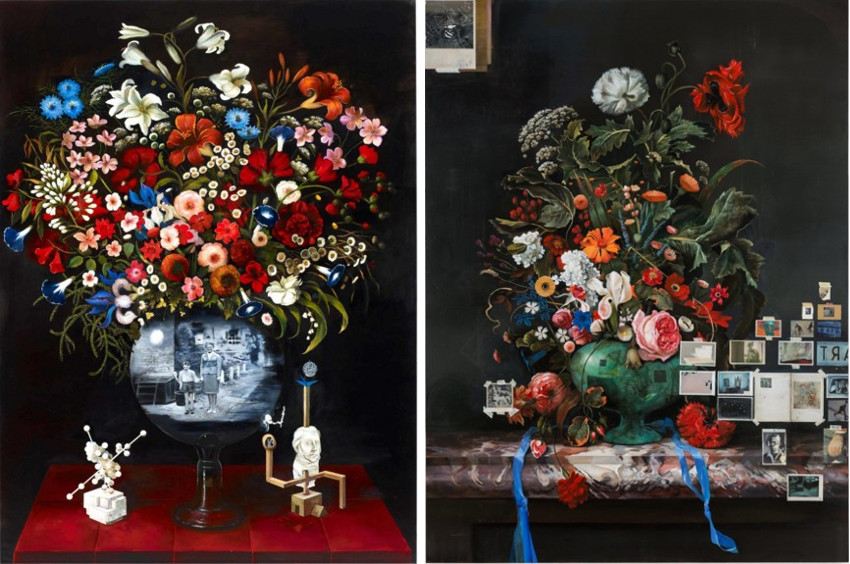 Layers of Meaning in Quinn's Oeuvre
Quinn's paintings are deeply layered with meaning and not always easily understood - multiple histories, narratives and mythological emblems are placed into firm traditions of landscapes, still-life painting and genre painting. The artist is creating a deep tension within his works, a constant conversation and competition between motifs and symbols. Under his hand, the idyllic landscape and the ordinary still life are altered from the familiar to the fantastic.
The artist is represented by Me Collectors Room Berlin.
Ged Quinn currently lives and works in Cornwall, UK.
All images copyright © the artist
All images used for illustrative purposes only