Photography is a very important document of our understanding of the changing world around us. With a sense of history and consciousness about modern society, Geoffrey James is a self-taught photographer whose work is a witness of his engaged mind and bright eye. For over 40 years he is using photography to investigate Western society through landscapes. James is very dedicated to his work and he carefully plans everything, creating the frames for the images. Every piece is a project, special subject of his investigation. With his old panoramic camera, James creates poetry and the irony at the same time.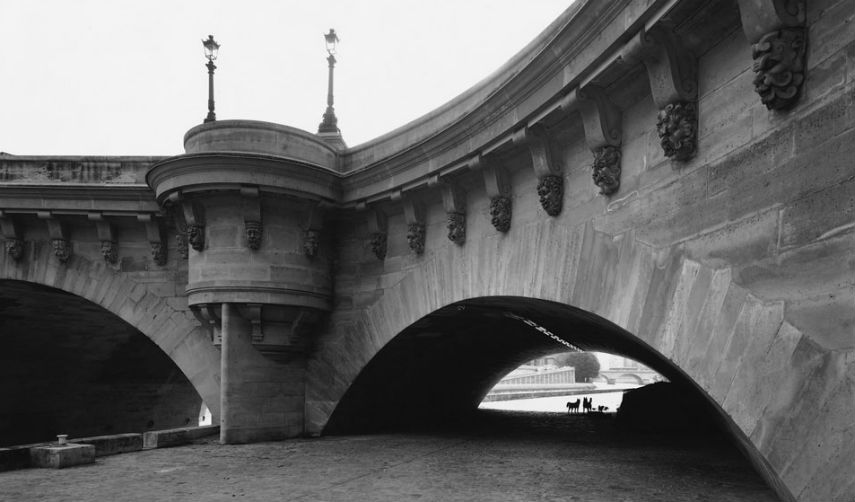 From History to Photography
James has graduated with a degree in modern history at Wellington College, Berkshire, and at Wadham College, Oxford in 1964, and two years later he moved to Montreal, Canada, where he got the position of the associate editor of Time magazine. In that time, he was getting interested in photography. His first images, gardens and sylvan parks, express classical beauty revealing the geometry of those areas. From the Europe's most famous gardens in Italy to the landscapes in Brittan, France and The United States, these landscapes are the witnesses of past and present times. In the 90's his focus was on the less optimistic themes, such as brutality of the 14 miles long fence on US/Mexico border in southern California in a series Running Fence, or asbestos mining in Quebec, the largest one on the Western hemisphere. When he was actively investigated urban environment, Paris was a total coincidence. James was avoiding this city as a subject, but he took several images, which was enough to change his mind.
James' photographs are the mostly devoid of human figures
An Absence of Human Figure
Trees are the special objects of his interest and he was making images of trees throughout his career. They appear in landscapes as well as in urban environments. Although profoundly interested in humanity, his photographs are the mostly devoid of human figures. But the human present is indirect and deeply involved in every scene, interacting with its surrounding.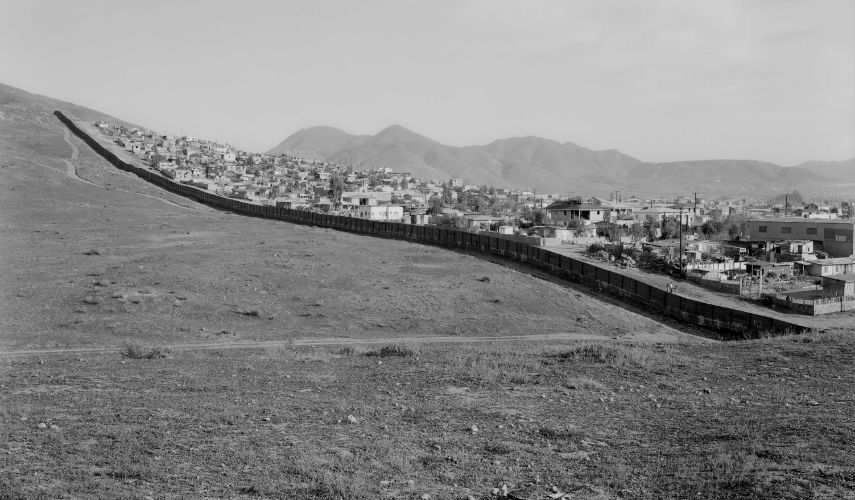 Society Creates Landscapes
James favorite visual themes are parks, bridges, trees and ponds, roads and pathways, the facades of houses and city streets. He started with an interest in utopian, but over the time, his focus shifted to effects which global society has on the urban and rural landscape. Geoffrey James is the recipient of, the Roloff Beny Foundation Photography Book Award, the Victor Lynch-Staunton Prize of the Canada Council and the prize of the Gershon Iskowitz Foundation. He is a Fellow of the Graham Foundation for Advanced Studies in the Fine Arts, Chicago, and the John Simon Guggenheim Foundation, New York. He is also is a member of the Royal Canadian Academy. The big retrospective of his work, Utopia/Dystopia: The Photographs of Geoffrey James was held in The National Gallery of Canada in 2008.
Geoffrey James is represented by Stephen Bulger Gallery.
Geoffrey James lives and works in Toronto, Canada.
Featured image: photo credit cppsonline.wordpres.com
All images used for illustrative purpose only