George Chaplin is an American artist, best known for his color field paintings and use of spectral opposites in it. His entire body of work is generally supremely atmospheric.
Chaplin was born in Portland in Maine. What he carries with himself from his childhood is memory of a fog he used to watch at the Maine seacoast. That, as he calls it "recurring blanket of fog", helped him understand better his love towards light and colors, just by watching the edges emerge and disappear again, while the sun rolls in…
Chaplin's Color Field paintings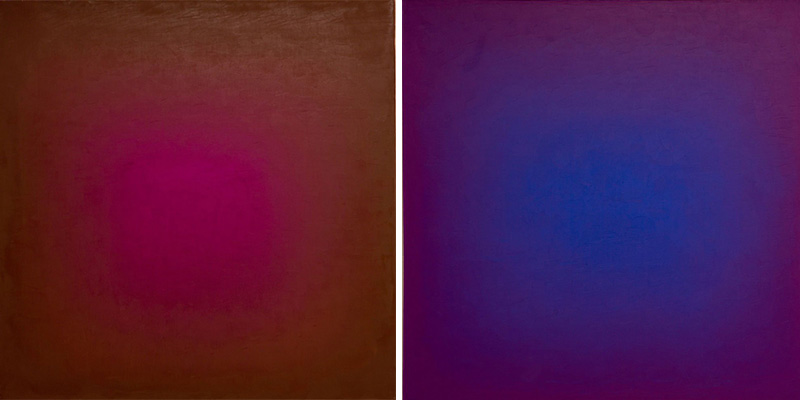 George earned his BFA as well as MFA in Fine Art at Yale School of Art, in Connecticut, at the time when famous Josef Albers (a student at the Bauhaus in Germany) was its Chairman. He was studying in so called era of color field theory, in plain 50s abstractionism.
Chaplin is very often described by art critics as a nature's transcendent painter, due to the special bond he developed with nature, especially ocean, but with a music as well. He said many times that he can feel the emotional impact of light and colors, and that he only celebrates its beauty and the changeable nature of colors. Chaplin actually never visualizes beforehand the painting when he confronts the white canvas. His colors create tension when interacting between themselves, while the shapes keep emerging and submerging into the colors around them.
Changeable Nature of Colors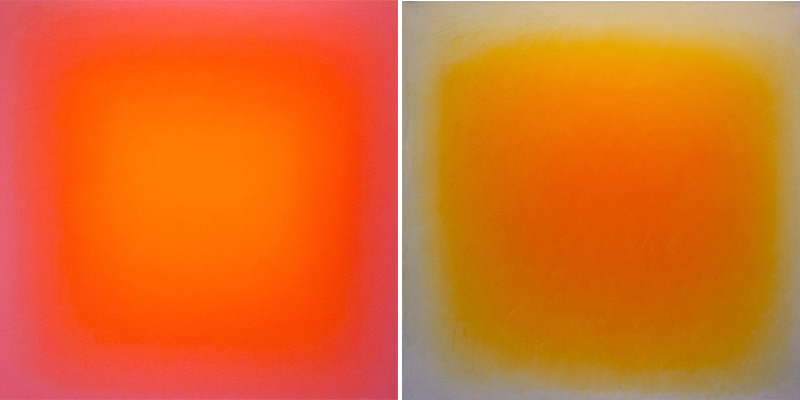 George Chaplin taught painting at Trinity College in Hartford more than 40 years and today he is Chair Emeritus of its Fine Arts Department. Chaplin's paintings are included in museum collections throughout the US.
The artist is represented by EBK Gallery.
George Edwin Chaplin lives in Connecticut.
All artwork images courtesy of EBK Gallery