The master of Hollywood glamour, George Hurrell is celebrated as one of the most important American photographers of the first half of the 20th century, although his work cannot be found in history books. Portraying the celebrities, his subjects overshadowed his art. During the 1930's he was the primary portrait photographer at Metro-Goldwin-Mayer and in 1942 he started to take photos for the Army. Developing the new lighting techniques and distinctive visual language, Hurrell's art gave Hollywood stars the look of mystery and perfection. The secret of his style was working with shadows instead of direct light. The sharpness of emphasized jawlines and cheekbones permeated their owners with greater attraction than in a real life. Progressive for his time, Hurrell was skillful with retouching, preferring his subjects' make-up free so he could process it on the negative afterwards.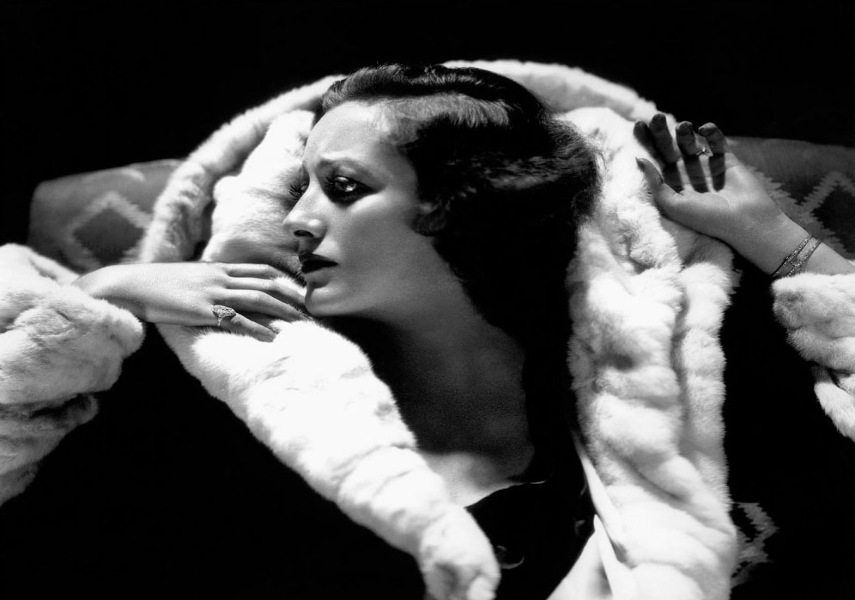 Always Interested in Art, Photography was not His First Choice
Born in 1904 in Kentucky and growing up in Cincinnati, he showed the interest in drawing at an early age. He couldn't decide whether to become an artist or a priest, so he applied to the Quigley Seminary and the Art Institute and was accepted at both. He left school with the decision to work as a painter. Moving to California in 1925, Hurrell started to sell his photographs better than paintings. Always dreamed of being a painter, he became a photographer only because he had to make a living. He began taking pictures of local artists and random visitors and after some time, he had to open a studio in Los Angeles.
His first important acquaintance was with the silent-film star Ramon Novarro. Hurrell made his publicity photographs showing him in different costumes from various roles. Thanks to Novarro's recommendation to another MGM stars, Norma Shearer hired him to prove her husband, MGM production chief Irving Thalberg, that she was enough sexy for the title role in the movie Divorcee. Hurrel made her show some shoulder and leg turning her into the sophisticated seductress. Not only she got the role but won an Oscar for it. From then on, Hurrel worked as an official photographer for shooting publicity portraits at MGM.
Money problem forced Hurrell to choose photography instead of painting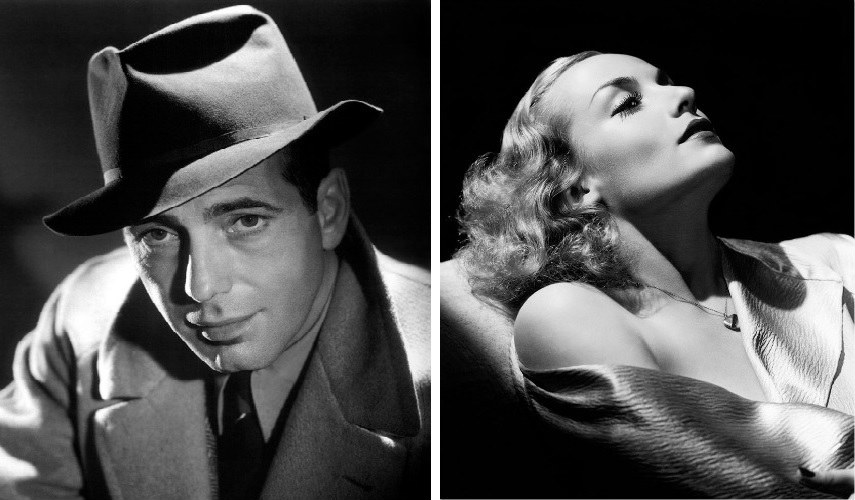 Glamour in a High Demand
Although America had plunged into the Depression and most of the people lived very hard, glamour still was in a high demand. Hurrell soon photographed every star, from Greta Garbo and Clark Gable, to Humphrey Bogart and Errol Flynn. The war service interrupted his rice and when he returned, glamour photography was already out of fashion. In the meanwhile, all of his famous friends experienced tragic fate, Novarro had been murdered, Veronica Lake died of alcoholism and Norma Shearer and Greta Garbo withdrew from the public life. Hurrell's career revived in the 80's when the glamour had a great comeback. One of his clients was, still unknown Sharon Stone who later said that photo session with Hurrell was the most productive she ever had.
Every Hollywood star was a customer of the Hurrell's lens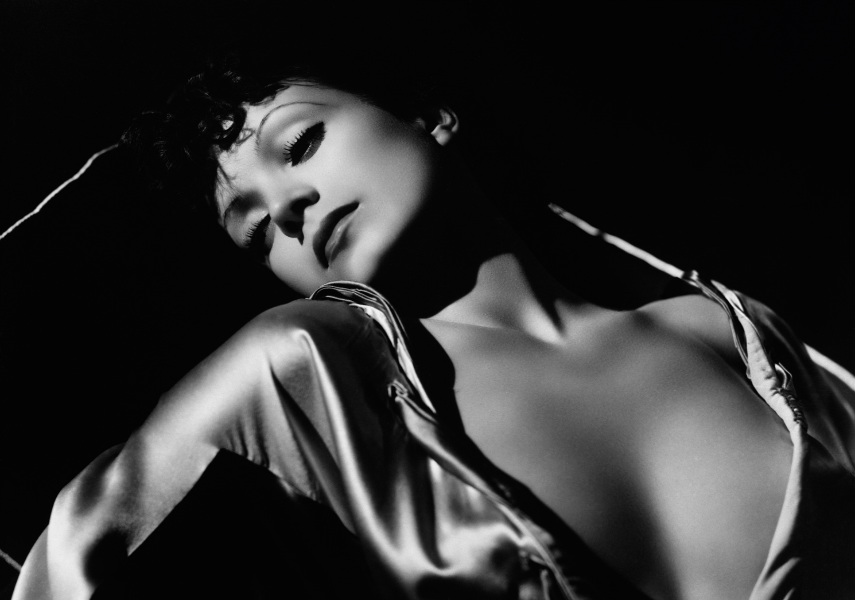 The Artist in the Shadow of his Subjects
Revolutionizing the Hollywood portraiture between the 1925 and 1950, George Hurrell success lied in his ability to make the stars reveal their inner selves to his lens. Heightening their defining qualities, he performed his miracle with shadow and light. His innovative and distinctive style replaced the earlier generic studio settings with standard lighting placement. Almost sculptural faces of his subjects were lightened with movable boom light that he modeled on a boom microphone so he could easily approach their cheeks, creating shadows under the eyes and nose. But his artistic qualities had been neglected for a long time because of his subjects who attracted more attention than his technique. George Hurrell died on May 17, 1992. Luckily, the memories of one era's stars fading and his talent and aesthetic value of his work are starting to be recognized.
George Hurrell's work is represented by Kunzt.gallery, Miami.
All images © Estate of George Hurrell