Georgia Peskett is a British painter and printmaker, who works in oil on linen and Intaglio printmaking. She was born in 1965, into a family of artists. Growing up, she was surrounded by bohemians and eccentric figures.
The artist is interested in the landscapes, both of the urban environment and the natural landscapes. She explores how humans exist within a landscape, presenting mundane and ordinary scenes from life in a dynamic and vibrant manner. The urban landscapes in her works are inspired by the places she visited, such as San Francisco, New York and London. Some of her series focus on the concepts of hope and superstition, the others on transient moments and female identity.
Oil on linen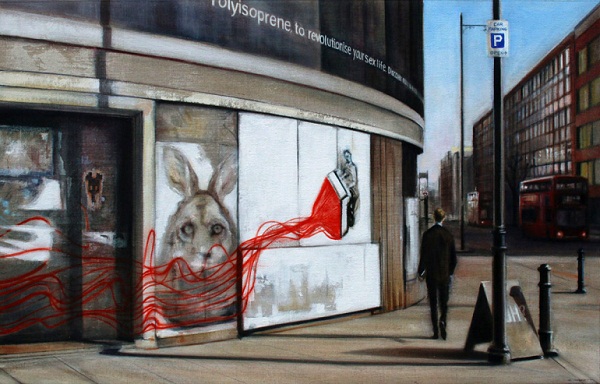 She went to Epsom School of Art and Design in Surrey. Following her higher Diploma, she became apprentice to her father Stanley Peskett and several other artists from New York.
Peskett has been featured in NW Magazine in 2003, The Art Circus in 2013, Guardian Guide ARTS in 2007, Living South Magazine in 2003, Reflections Magazine in 2006, The Hill Magazine in 2007 and Clerkenwell and Islington News Art Review in 2002.
Georgia's art is influenced by the artists such as Edward Hopper, Marlene Dumas and Peter Doig.
Oil on canvas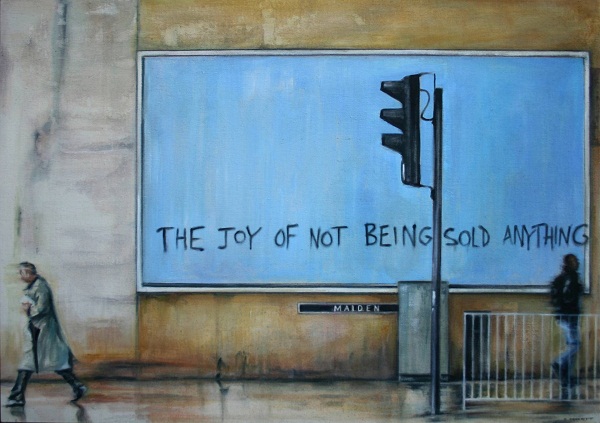 Peskett's works are featured in public and private collections in the United States, Australia, France, Switzerland, the United Kingdom, Hong Kong, Norway, Germany and Singapore, including the private collection of the Earl of Chichester and the one of Joe La Placa, Bentley Headquarters, British Telecom public collection, and Leeds City Council Collection. Her artwork was exhibited extensively in exhibitions and art fairs, in art centers such as London, San Francisco and New York.
Georgia Peskett lives and works in Derbyshire, United Kingdom.
Featured image: Georgia Peskett - Transient View, Crow Lane
All images copyright © the artist