Gianni Asdrubali is an Italian abstract painter, best known for his large-scale works painted on either canvas or wall. Born in 1955 in Tuscania, a small town in the Lazio Region, the artist was a member of Astrazione Povera – an artistic movement active in the early 1980s in Italian art scene. This movement, theorized and defined by critic Filiberto Menna in 1985, also included artists such as Antonio Capaccio, Bruno Querci, Lucia Romualdi, Mariano Rossano, and Rocco Salvia. During this period, the artist had his very first exhibition at the La salita gallery in Rome, and gallery Artra in Milan.
Asdrubali's large-scale abstractions are painted on either canvas or wall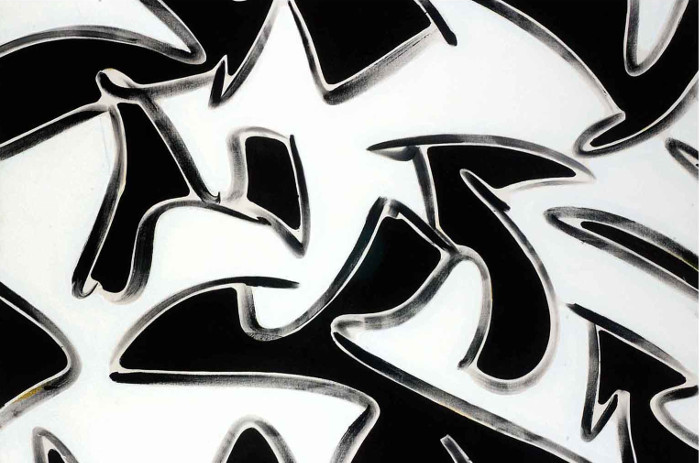 From the beginning of his career, Asdrubali considered the notions of space and emptiness in an innovative, unexplored way. His first significant artwork was Il Muro magico (translated as The Magic Wall), constructed from white walls that were filled up with signs, creating a dialogue with the emptiness. Based on the definition of the emptiness as the original nucleus of his art, Gianni creates pieces composed of geometrical, black or chromatic forms, suggesting shapes going beyond the visible and originating new dimensions.
The artist creates pieces composed of geometrical, black and chromatic forms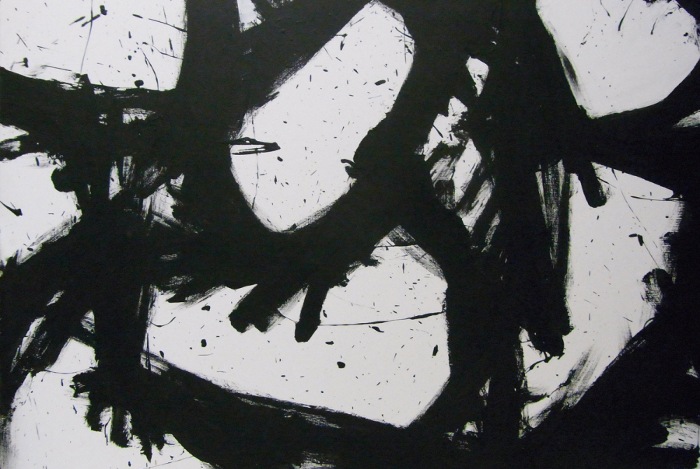 During his 40 years long career, Gianni Asdrubali participated in many important group and solo exhibitions held in major international galleries in Europe and abroad. From his participation in the Quadrennial of Rome in 1985 and Venice Biennale in 1988 – which marked the final exit from the Astrazione Povera, to retrospective of his work held in 2001 at the Institut Mathildenhohe Darmstadt, Asdrubali positioned himself as one of the most important Italian abstract artists.
Asdrubali's art is included in several permanent collections, such as the ones in the Museum of Contemporary Art in Rome – MACRO, and Gallarate Art Museum – MAGA, near Milan. He is represented by Galleria Matteo Lampertico in Milan.
Gianni Asdrubali lives and works in Rome, Italy.
All images copyright © the artist