Ann Lewis, by far better known by her alias GILF which is often accompanied by the exclamation mark at the end, is an American street artist and activist whose work is focused on creating progressive change within communities. It is able to achieve that by provoking thoughtfulness and motivating a revolution of the zeitgeist - a concept in which the dominant set of paragons and beliefs motivate the actions of the members of society in a period of time. Since GILF was able to break through the ranks and become famous, her work has been featured in several publications and magazines, including Blouin Art Info, New York Magazine, Brooklyn Street Art, Salon, Le Monde, and The New York Times.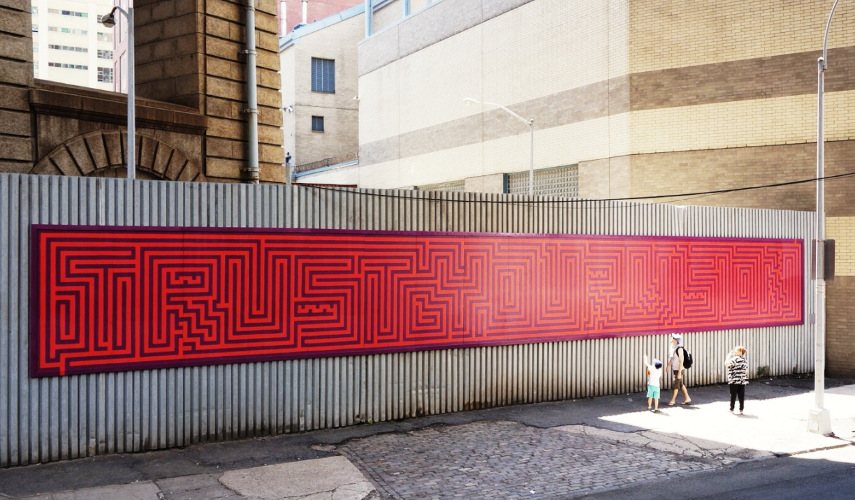 The Rise of the GILF
A particularly interesting part of Lewis' career is the way it began. She left her mechanical engineering degree with goals of focusing on art and furniture design at UW-Madison after taking an intro to 3D design class. This was indeed a pivotal moment for her, but it took GILF over four years after that to somehow detach herself from designing furniture and start making art full time. The breaking point was Ann's disappointment with the choices George W. Bush administration was making in the year of 2008. Since then, her art has been constantly evolving. It's impressive that GILF's art does not seem to have a reoccurring visual element, although the themes on which she focuses tend to always circulate around social justice and environmental justice issues. And just as her style is dynamic, so is her creative method - it changes from project to project but it always starts with a tremendous amount of research. That's how Ann is able to conflict her greatest enemies, battling against the wrongs of issues like mass incarceration, police brutality, LGBTQ in- toleration and war. Additionally, her work also tackles topics such as ocean conservation, extinction and poaching, water rights, and animal rights/abuse. These goals stayed rather consistent throughout her career, as Ann claims herself: I like being able to present facts to people of which they may not otherwise be aware. Facts about our violent culture, institutionalized racism, and corporate greed and destruction. I hope to stir emotions on a deep level. Whether people are sad or furious I hope that my work can be an impetus for them to change their way of life, belief system, or participate in their communities in ways that they wouldn't have in the past. I use art to push society forward towards a more loving, free, and healthy existence for all. As for her biggest influences, Ann states that Yoko Ono and Joseph Beuys of the Fluxus movement had the strongest toll on her, although Marcel Duchamp's ability to redefine the meaning of an object also had a huge impact on GILF.
If art is considered to be a way of fighting back against the injustices in the world, Ann Lewis GILF is standing in the first battle rows and is shooting back in style
[caption id="attachment_312835" align="aligncenter" width="855"]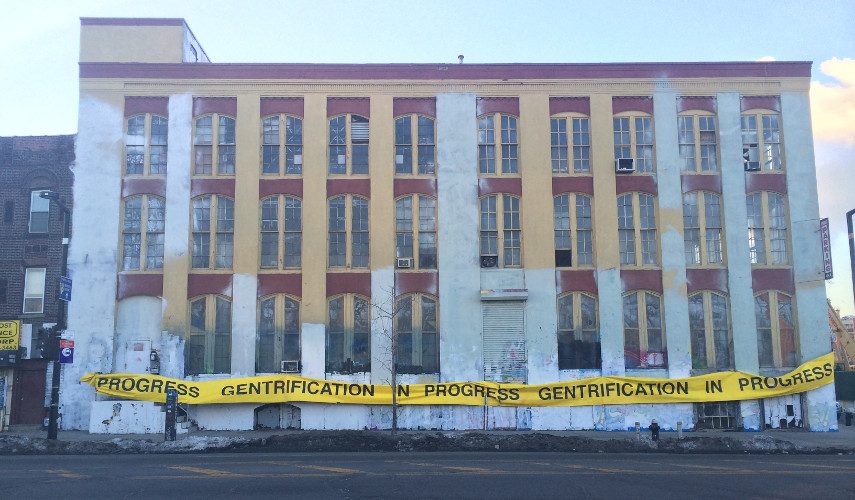 Ann Lewis - Gentrification in Progress, 2013[/caption]
Fighting Back by Making Art
Using her public installations and clever messages hidden within mazes, Lewis continues to astonish us with both her talent and creative bravery. GILF is innovative, uncompromising and wondrous whilst her pieces are original and full of color - what more can we ask from a single contemporary artist? Ultimately, if one is scared by thinking Ann is close to her artistic end, nothing more than a single quote from the artist herself is required to ease their mind: My greatest inspiration is the continued injustice I see around the world. I will never run out of issues to discuss. Although it presents us with a dark fact, this statement does give us some comfort in knowing GILF is here to stay.
Ann Lewis lives and works in Brooklyn, New York.
Featured image: Ann Lewis - Autoincarceration (detail)
All images courtesy of the artist