Curiosity and imagination have always been the driving forces behind humanity's progress through the ages. The two characterize every single scientist that made a big discovery. The same is with art. Gilles de Beauchêne, a French photographer, uses all of his imagination in order to create a new world. He surpasses the borders of traditional photography, mixing sculpture, painting, decorative arts, choreography, even comics, establishing almost an entirely new field of art. A master of composition, he is creating the images rather than simply capturing them. Throughout his work, a strong sense of theatricality was always present.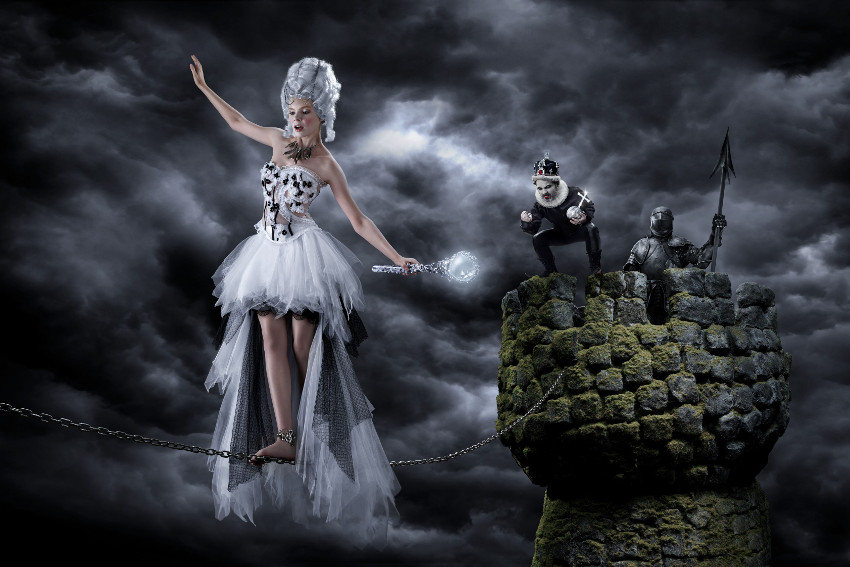 Crossing the Borders
Inspired by comics, video games, and the amazing worlds of Bilal, Burton, and Tolkien, de Beauchêne welcomes the viewers into the universe of his own creation. However, it is a slow process and the artist can't produce a large number of artworks per year, as it can take up to several months from the idea to the realization. Everything begins with a draw of the project, and then comes the assembling of the team which includes stylists, models, makeup artists, model makers, 3D designers. Even when it's all in one place, the shooting can last up to several days. He is a perfectionist who ends his work only when the perfect light has been found, when the good color and the constant presence of shadows is achieved, and, of course, when every single part of the scenery is integrated with each other.
The team includes stylists, models, makeup artists, model makers, 3D designers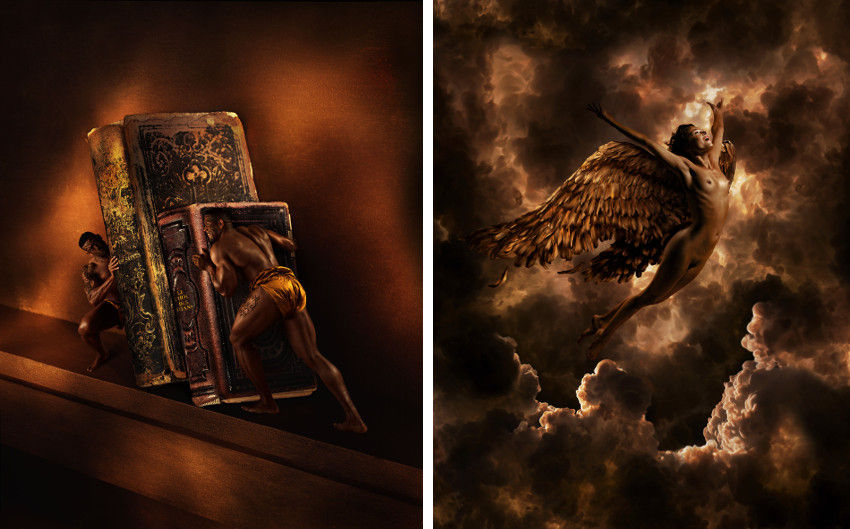 Between Commercial and Personal Work
Gilles de Beauchêne developed a passion for photography at the age of 14, but he ended up working as a computer scientist at CNRS. After realizing what he wants to do, he began taking evening classes at the Ecole EFET and after six months and at the end of his studies, the artist created his own studio. Now he's a renowned editorial and advertising photographer with more than 25 years of experience. Some of his most clients are Nespresso, Cognacs Martell, Etat Libre d'Orange, Remy Martin, Cognacs Camus, Cognacs Hine or Bacardi.
In his personal work, he combines traditional and digital photography, as well as sculpture, painting, decorative arts, creating artworks that are infused with dreamlike qualities and are challenging our perception of reality. They are the artist's unique vision of the ever-changing world, and he often imbues his photographs with messages about politics, the relationship between the East and the West, and consumerism and propaganda we're all exposed to in our lives.
The images represent the artist's unique vision of an ever-changing world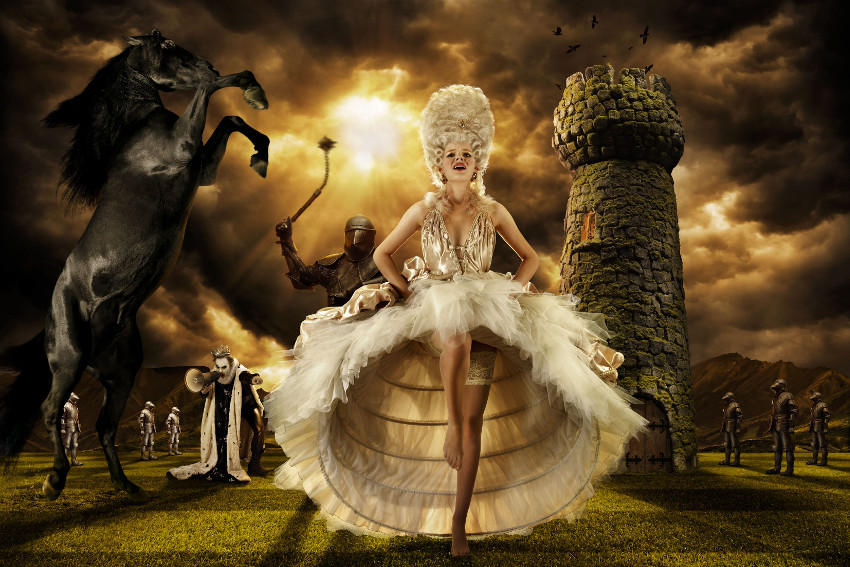 The Cost of Perfection
Undoubtedly, the work of Gilles de Beauchêne seems like it's from another world, often serving as a painful reminder of the situation that this world is in. The amount of effort and time that's needed for just one single photograph is unbelievable, but that's the cost of perfection and innovation. His inspiration is endless as he constantly invents spaces and populates them with items of his own creations. The attention to details is very high, finishing the amazing process of de Beauchêne's photography.
He is represented by NDF Gallery in Puteaux, France.
Gilles de Beauchêne lives and works in Paris.
Featured image: Gilles de Beauchêne – portrait, photo credits studiogillesdebeauchene.com
All images courtesy of NDF Gallery