Born in Treviso during the golden age of Rolling Stones and Led Zeppelin, Giò Stefan grew up as a passionate reader of the Corriere dei Ragazzi, an Italian children's comic, illustrated by art geniuses like Hugo Pratt and Sergio Toppi. She was fascinated by the synthetic rendering of the images, in which the shadows and the chiaroscuro contrasts become the protagonists of a fluid and dynamic space; also fascinating were the stories, in which the characters have fantastic adventures in precise and recognizable historical contexts, in a sort of "painted literature".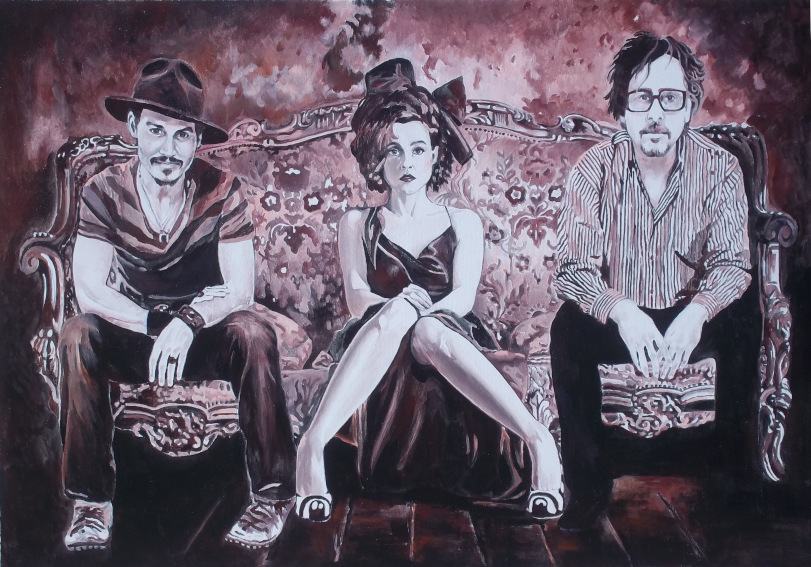 After classical studies and a degree in architecture in Venice, Giò Stefan worked in interior furnishings; working also for private individuals, she often needed to make the designed space "more personal", imagining free and bare walls as an opportunity for expression. At the beginning of 2000, charmed by the enigmatic beauty of the portraits of the Polish painter Tamara de Lempicka, Giò Stefan started proposing to her clients to personalize their home by portraying them in the space they lived in, so as to be present, like in a fake mirror, even if absent. With this target, the artist perfected her oil representation painting technique, using a small number of colors, with luminous tones and strong chromatic contrasts. As a "furnishing element", the prevailing color is combined with that of the space in which it will be placed.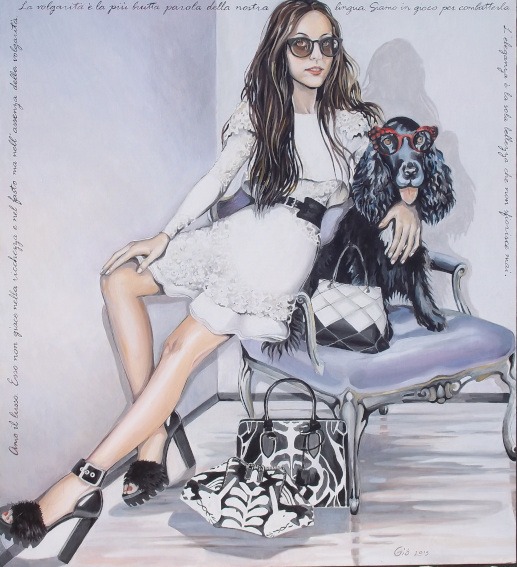 With her oldest daughter, now eighteen, Giò Stefan shares a passion for music and above all for author cinema. They watch vintage films together, from Hitchcock's to Wyler's to Fellini's, but also newer ones like Tim Burton's and Wes Anderson's motion pictures.

We like to recognize, in the choice of characters, costumes and settings, the spirit of an era, and also, in the psychological characterization of the protagonists, the constant presence of irony. It is from these examples that my interest in the pictorial genre of Cinema arises.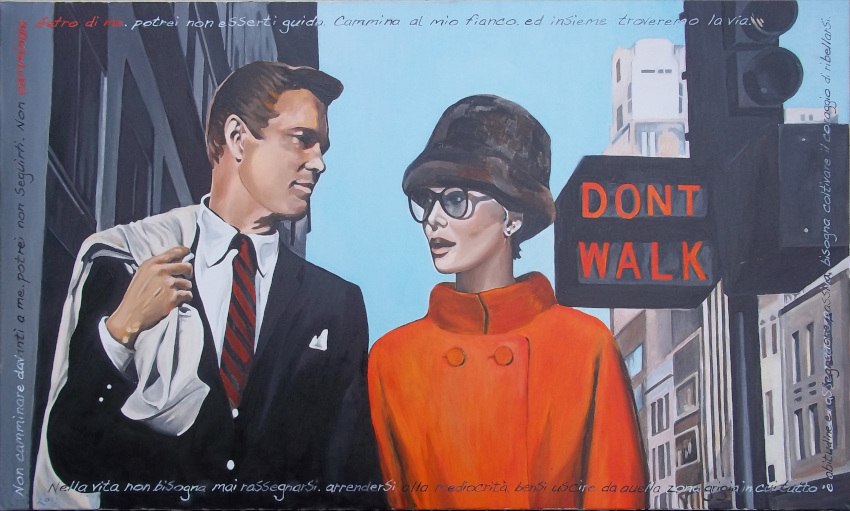 In the series dedicated to the Cinema, inspired by the mysterious and hyper-realistic atmospheres of the artist Jack Vettriano, the canvas becomes the scene of narration; the protagonist is a couple of Hollywood actors, caught up in the enchanted moment of an action or a dialogue. At the edges of the pictorial surface, thoughts from the literature are superimposed, taking on a new interpretation in the context of the painting.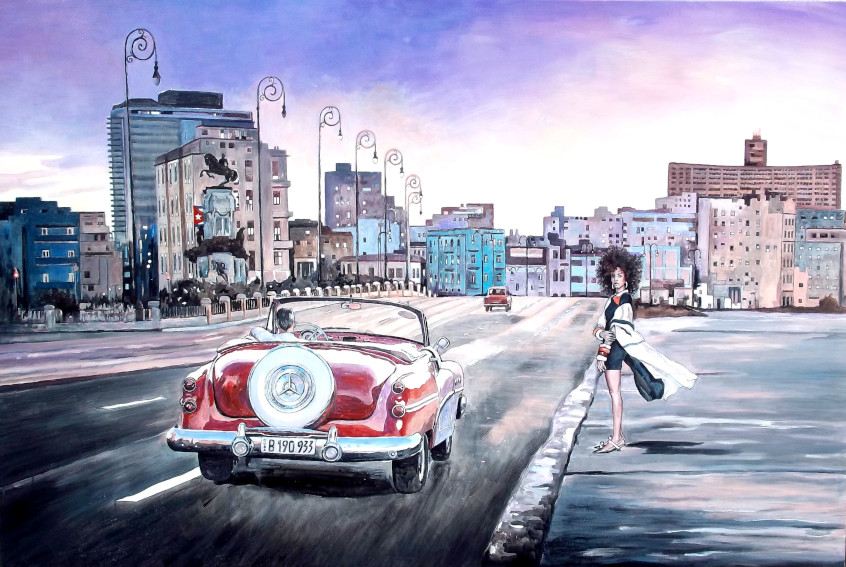 Recently, in addition to portraits of people, Giò Stefan has also created "portraits" of cars and motorcycles, set in different urban backgrounds, and a new theme of metropolitan landscapes, in which some well-known personalities from the world of music or show business are often represented.
Featured image: Giò Stefan - portrait.
All images and text courtesy of the artist