Grace Cross is a young painter originally from Zimbabwe who enacts symbols that suggest questions about home, assumed gender roles in the domestic sphere and the foreign body's security of space. This artist makes unique artwork on carpet-like surfaces that fiddle with colors, patterns and subtle imagery. Besides creating independent works, Cross is also a part of the international feminist collective The Femme Gems, the drawing collective Open Drawer Projects based in South Africa and the Chicago-based greenhouse art ecology project called Uptool Grace co-founded.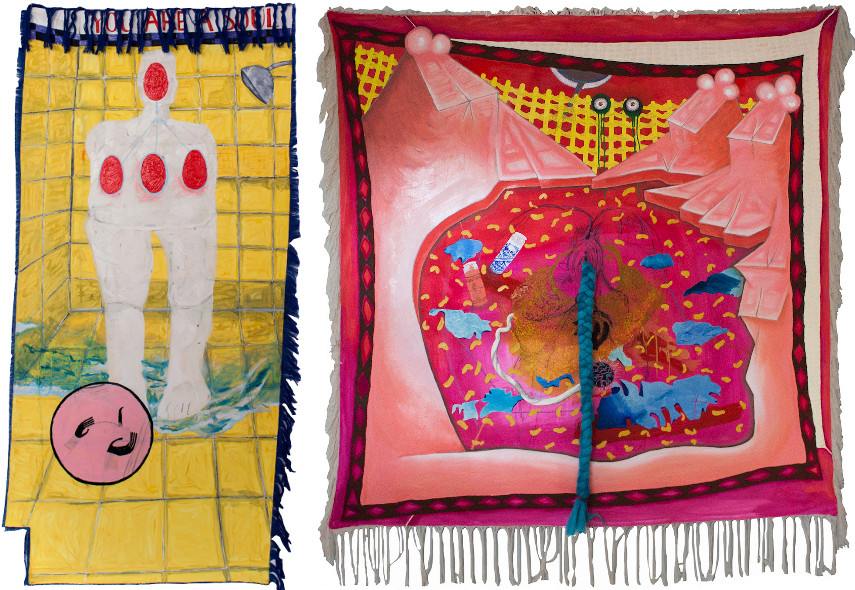 A Part of Culture and Tradition
Grace Cross holds a Bachelors in English Literature from the University of Cape Town and a BFA from Michaelis School of Fine Art where she was co-awarded the Judy Steiner Painting Prize. She also completed her MFA at the University of Illinois at Chicago. These impressive educational feats easily reveal just how strong an understanding of art this woman has in her creative arsenal. Judging by the artist's work, Cross' key features can be recognized within her use of colors, patterns and subtle imagery that seems to reference traditional crafts and artifacts. Of course, the notion of craft is absolutely a part of the South African tradition, so Grace Cross recognizes her work as remains of her identity - she uses her rich background to create strong cultural narratives and conversations within and throughout her artwork.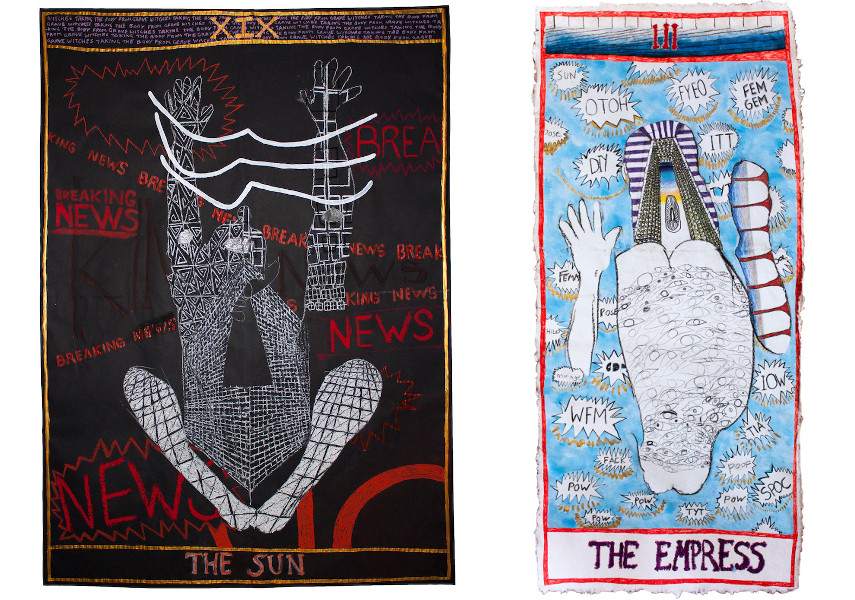 A Further Look at Her Art
Besides relying on the medium of painting, Grace Cross also uses felt in her work, a substance that she considers a sister material to paint. The artist explains that both mediums have transformative qualities for her. It is this interplay of materials upon a canvas that inspires Cross the most - she mimics the idiosyncrasies of traditional rituals and contemporary beliefs of South African cosmology, allowing them to coexist and bump up against each other. Grace Cross presented a solo body of work at the Johannesburg Art Fair 2016 entitled Cave Canem, a show that was an arguable highlight of her career. She has also participated in many group shows both in South Africa and Chicago. Her works are included in the collections of the Spier Arts Trust and the University of Cape Town, among others.
Tradition plays a major role in the art of Grace Cross as she is very aware of how important her techniques and narratives are to the African continent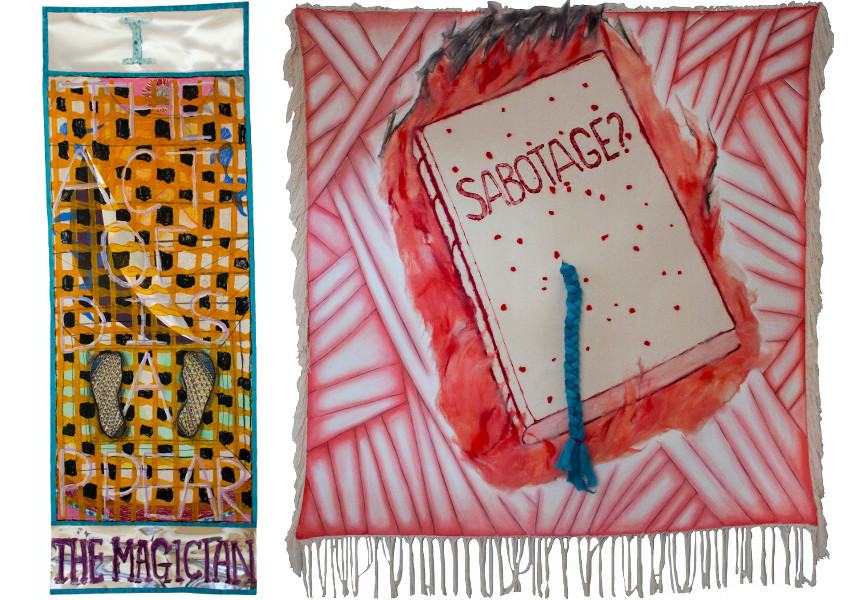 What Drives Grace Cross Forward
A lot of the stories I tell have to do with the carnal nature of humans; seen through the personification of animals, of birth and life, and of the erotic violence of being human. Precise and complex, this statement made by the artist herself explains how she observes the nature of her craft. By painting, spraying, cutting and collaging, Grace Cross incorporates traditional craft techniques and references African tradition of telling stories, working from a myriad of symbolic imagery and mythic fables. A true delight and a refreshment to the international scene of art, the sky is the limit for the young Grace Cross.
This artist is represented by LKB/G Gallery.
Grace Cross lives and works in Cape Town, South Africa.
Featured image: Grace Cross - Photo of the artist in her studio - Image courtesy of LKB/G Gallery
All images courtesy of LKB/G Gallery.