Greet Helsen is a Switzerland-based Belgian artist known for her colourful abstract paintings inspired by the natural world.
Greet Helsen's Background
Helsen was born in 1962 in Hoogstraten, a municipality located in the Belgian province of Antwerp. She graduated from the Assenza Visual Art School, Switzerland in 1984. Two years after graduation, Greet Helsen founded her own art school in Dortmund, Germany which she also directed until 1998. Belgian artist gave classes at the Assenza art school from 1998 until 2012 when she took over the management of the NetzWerk art school Münchenstein, Switzerland.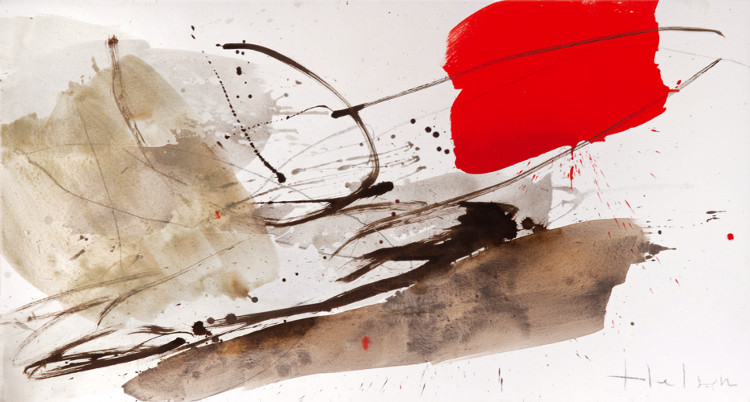 Helsen's Abstract Landscapes
In her abstract works Greet Helsen uses mainly acrylic paint, which she approaches like watercolor, breathing life into her paintings. Inspired by the natural world she makes abstract landscapes composed of colors, surfaces and lines. Helsen's works are characterized by unique lightness and softness achieved by harmonious combinations of bright color blocks and lines set against white backgrounds.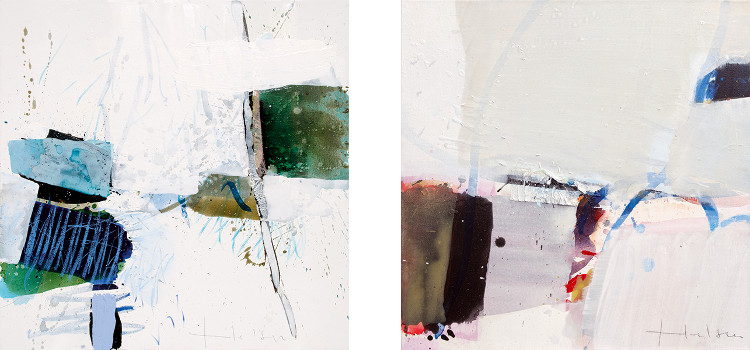 Fluidity in Ascending Scales
Greet Helsen has participated in many individual and collective exhibitions and art fairs in Germany and Switzerland, including at Galerie 76, Freiburg (2006); Galerie Eigenart, Karlsruhe (2007); Galerie Wohnwerk, Chur (2008); Galerie Reitz, Köln (2011); ArtFair Köln, Galerie Mollwo (2012, 2013, 2014); Galerie Kunststücke, München (2015); and Galerie Kunstreich, Bern (2015), among others.
In April 2015 she participated in a group show entitled Fluidity in Ascending Scales at Artspace Warehouse in Los Angeles, USA.
She is represented by IdeelArt since March 2015.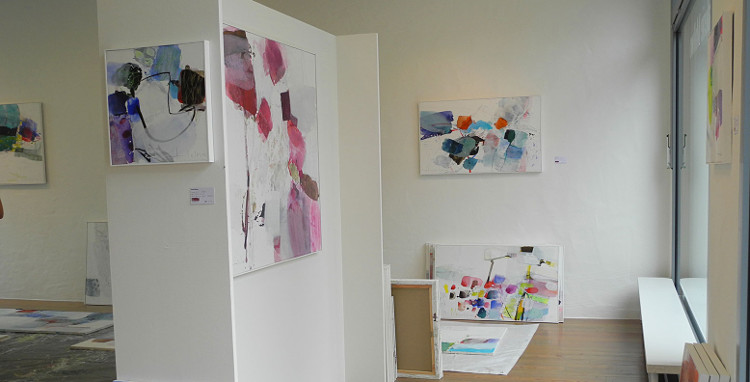 Greet Helsen lives and works in Munchenstein, Switzerland.