Greg Gossel is an American artist, born in 1982 in Baldwin, Wisconsin, 1982. He attended University of Wisconsin in Eau Claire, where he earned his Bachelor of Fine Arts in Graphic Design in 2005.
Mixed-media on canvas
Work
Gossel's artwork features a variety of pop culture subjects including pulp novels, politics, romance comics, and 20th century icons. He is known for his painting, drawing and collage. Gossel creates in Postmodernism style. He uses a variety of media in order to build up the surface and make multi-layered works with unique history, featuring bold geometric and typographic elements. His work has been described as "a mix between that of Shepard Fairey and Roy Lichtenstein."
Mixed-media on canvas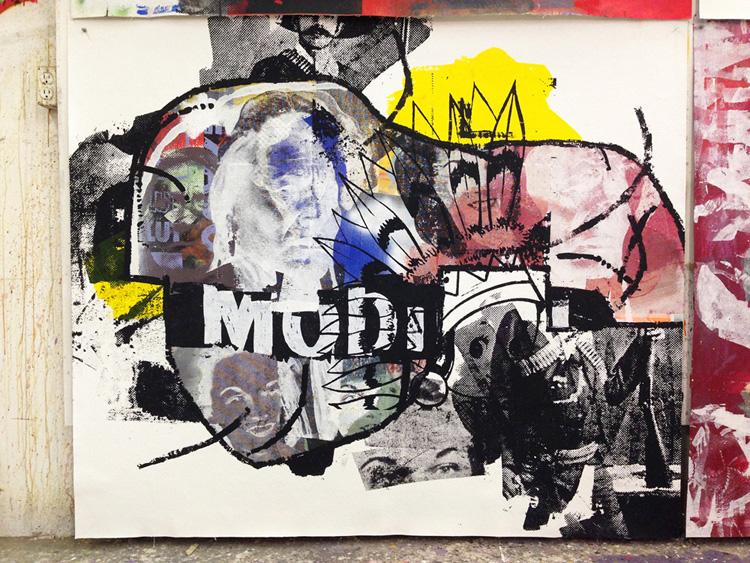 Exhibitions and Publications
Gossel exhibited his work in numerous exhibitions both locally and internationally, in Copenhagen, Denmark; Sydney, Australia and London, United Kingdom. Burtwon Snowboards, VICE Magazine, Interscope Rercords and Stussy are some of his clients. The artist's work was featured in publications such as Juxtapoz, Art Nouveau Magazine, Arrested Motion, Marie Claire, South of Canada, The Sourcebook of Contemporary Illustration, Sunset Magazine, Indigits, Beautiful Dreamers, ELLE Girl Magazine, SF Weekly, City Pages, Artful Living, and Minneapolis Star Tribune.
Mixed-media on wood panel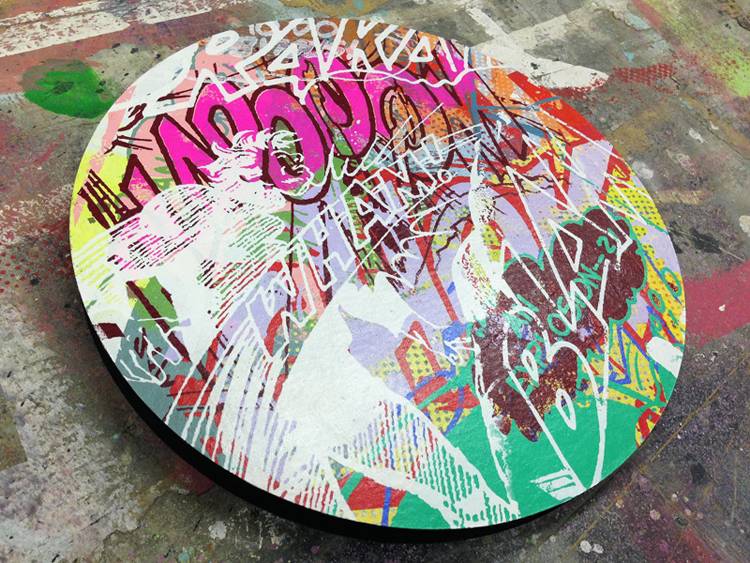 The artist is represented by Vertical Gallery in Chicago, Illinois.
Greg Gossel lives and works in Minneapolis, Minnesota.
Featured image: Greg Gossel portrait, photo by Warholian
Other images copyright © the artist