Known as a man who refused to let his childhood passions fade quietly into the past, Greg Guillemin (also known as Léon) is a French illustrator specialized in graphic design and comic character illustrations. Combining many different styles and concepts, this painter is recognized for his Pop art-like paintings depicting comic books superheroes, movie characters and other popular characters from our culture. Searching for both the materials and inspirations within old school comic books and video games, Greg Guillemin relied on the 1930s vintage visuals and modern day Pop Art heritage in order to establish his incredible visual vocabulary which is underlined by a variegated, minimalistic technique. Interestingly, this Paris-based author does not see himself as a usual artist, rather preferring to call himself an Eclectic Graphical Gamer - a term which actually defines the kind of work he makes rather well.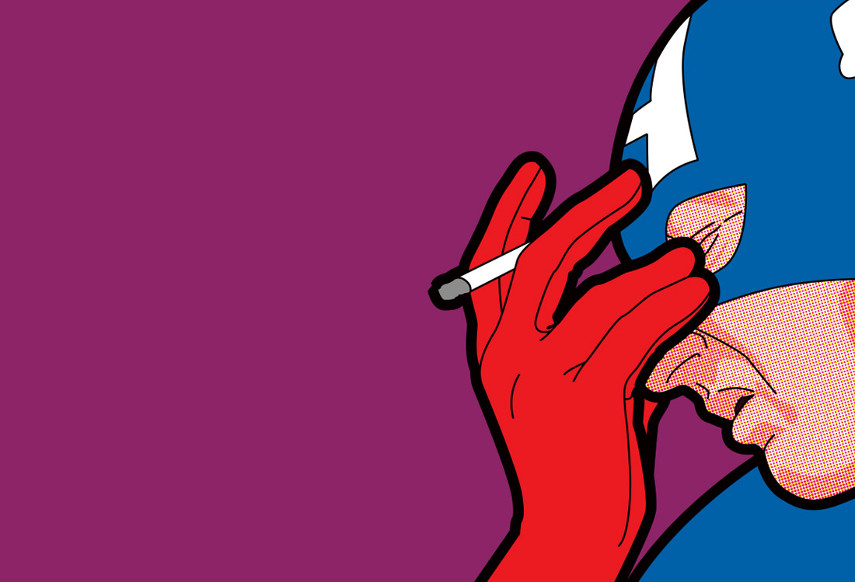 Guillemin's Projects
Greg Guillemin is one of those authors whose rise to fame can be partially attributed to the wonder of Internet - most of his projects attained international success via the World Wide Web. Some of his most famous series include the Exercises of Style and Famous Capsules. Both of these are good indicators to anyone interested in analyzing the style of Greg Guillemin. The minimalistic manner blended with a strong Pop sense is what defines this Parisian's method and this phenomenal mix is certainly one of a kind on the contemporary scene. It is humorous, straight to the point and simply craves attention from the viewers. Also counted among the most popular projects of this author, Guillemin's collection titled The Pop Icons is an entertaining inside peek at the hidden and colorful, although slightly steamy, life of our most beloved heroes and heroines. It should also be noted that, since the January of the year 2014, Guillemin started releasing sculptures as well, further expanding the body of his work.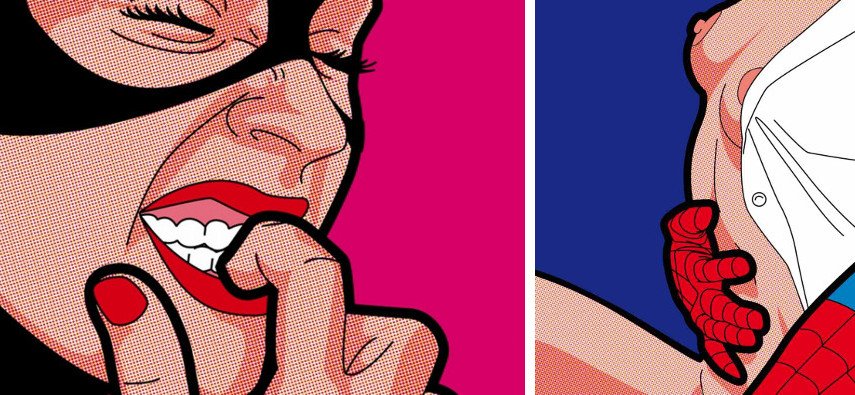 The Secret Life of Heroes
Arguably the most exceptional project Greg Guillemin authored so far during his career was The Secret Life of Heroes series - a collection of paintings which shows popular culture characters in their fictional mundane everyday life. Whenever anyone watched a superhero flick of any kind, every single person at least on one occasion thought how an average day of a superhero truly looks like. How do they shave, do they eat junk food, how often do they shower, etc? Guillemin's Secret Life of Heroes does not answer every single question that comes to mind, but it does offer a special opportunity to see how some fictional characters spend their time outside of comic books and movies. Besides being a huge hit online, these drawings gained substantial fame thanks to publications in major print medias such as Beaux Arts Magazine, Playboy and GQ. Such a success allowed Greg to launch a crowdfunding campaign on Kickstarter in February 2015, organized with intentions of financing his first monograph entitled For Your Eyes Only[1]. Guillemin's work has been exhibited in several galleries across various major cities in Europe and the United States, including the likes of Paris, Geneva, London, Rome, New York City and Miami.
Greg Guillemin developed a vocabulary based on combining the 1930s vintage visuals, Pop art norms and certain aspects of Minimalism, resulting in a fabulous and unique style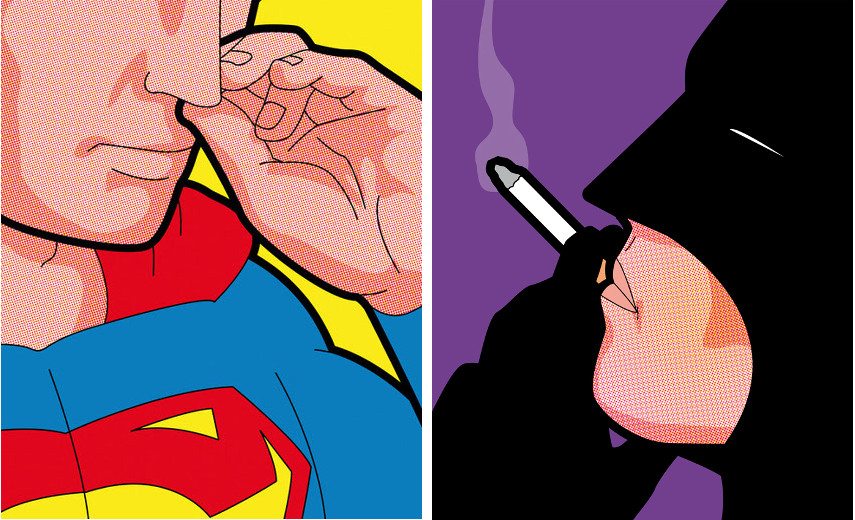 Greg Guillemin's Sentimentality
Besides his paintings, it should be noted that Greg Guillemin is also responsible on other cultural fronts as well. He is an official Strategic Planner and Creation Director of the French communications agency Infoflash. Additionally, Greg is also a leading figure of the Geek Art movement. However, although his other activities are undoubtedly remarkable on their own, Guillemin's paintings remain the definite highlight of this author's career. Call it nostalgia, but there is simply something mesmerizing within Guillemin's compositions which seem to be very capable of pulling on our childhood memories on the best possible way. When we combine that warm sentimental feeling with the minimalistic and colorful technique Greg developed for his art, it comes as no surprise that this artist is one of the most interesting authors on the French scene. And, in all honesty, we do not see that changing anytime soon.
Greg Guillemin lives and works in Paris, France.
References:
Guillemin, G., For Your Eyes Only, Tind éditions, 2015
Featured image: Greg Guillemin - Secret Hero Life - Image via manchestersfinest.com
All images used for illustrative purposes only.