Greg Lamarche aka Sp.One is a famous American graffiti writer and collage artist, whose visual style is highly inspired by New York City, letters, graffiti and text. A purist when it comes to graffiti, he evolved and took those ideas further, now primarily working with paper collage. His collages incorporate found materials and a variety of commercially printed papers.
The Art of Greg Lamarche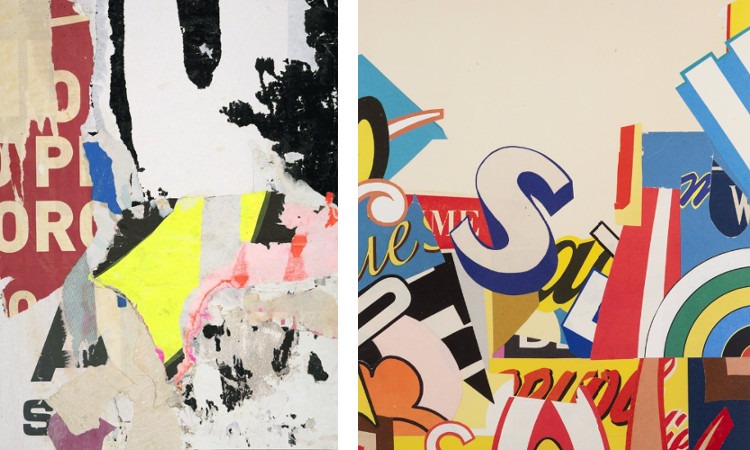 Born in 1969, Greg grew up on the streets of New York, in an environment filled with teenage rebellion and a strong urge of self-expression. He began writing graffiti in 1981, on the streets and subways. For a period of time in early 90s, he published Skills, a seminal graffiti magazine. He has worked both as a designer and artist since 2000. After spending more than two decades as a graffiti writer, Lamarche recently turned his attention to collage art. Now fully focused on his hand-cut paper collages, Greg creates work skilfully crafted from found objects.
Hand cut paper collage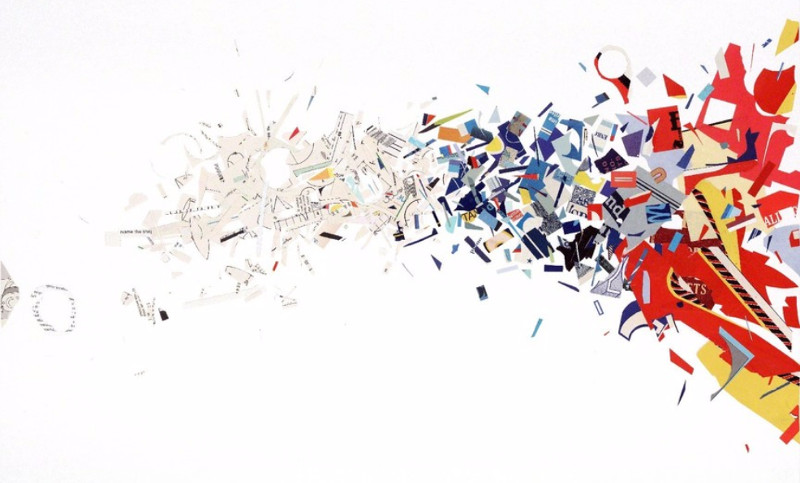 Inspired by the dynamism of his native New York and its crucial role in the development of graffiti culture and outlaw art, Greg Lamarche's collages combine the city's relentless rhythm and graffiti's aggressive presence to express the power, elegance and rebel spirit of urban creativity. Using found materials and his vast collection of vintage printed papers and patterns, Lamarche developed unique visual language used in both of his studio collages, as well as in his public, commissioned street art pieces. His multi-layered work is characterized by profusion of font styles, word fragments, vivid colors, and captured movement and dynamism.
The Art of Greg Lamarche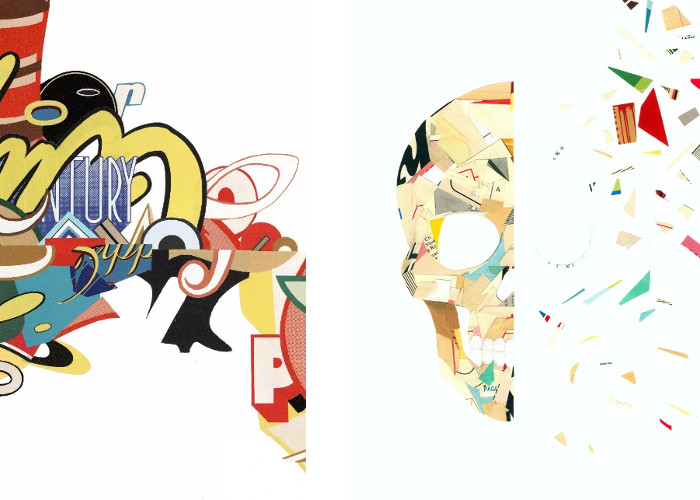 Lamarche's art has been featured in numerous publications including the New York Times, Modern Painters, Print, Arkitip and Juxtapoz, and also in several books. Greg's work was exhibited throughout the United States - at White Walls gallery, Reed Space and Show and Tell Gallery in Toronto, in NYC, Boston, San Francisco, and Los Angeles. His work has also been featured in galleries in Ireland, Australia, Sweden, Denmark, and Mexico.
He is represented by Azart Gallery in New York.
Greg Lamarche lives and works in New York.
All images copyright © the artist