The Alkomist, also known simply as Alko, is a British street artist, known for his amazing, politically colored Graffiti. He's also a member of Art Kieda crew. Alko first encountered graffiti when he was held in police custody. His friend showed him how to vandalize the cell wall with the cigarette ash.
The Alkomist's Doodle Art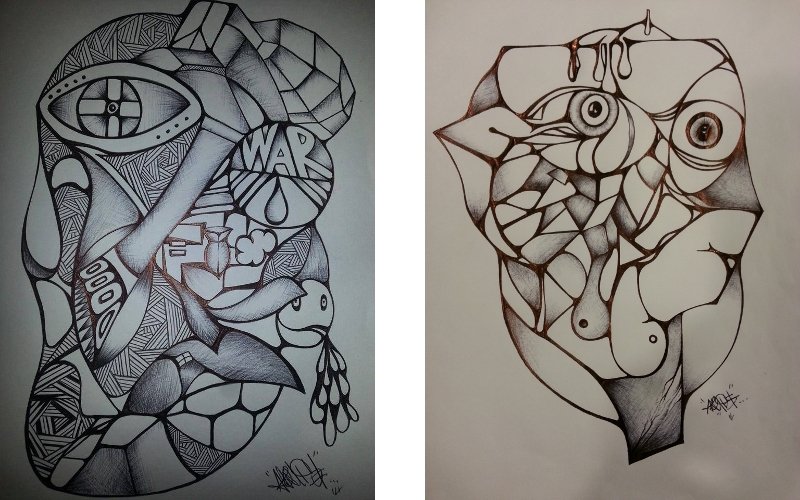 Born in 1977, Alkomist has been interested in art from a very early age, as his doodling talent was evident even to his teachers. However, he couldn't see eye to eye with some of them, and was pushed out of education. Alko first started as a rebel artist, challenging the system. However, he was also combating his drug addiction for over 17 years, and at some point, found himself in an Italian rehab center run by the Catholic Church. Alko's wakeup call came in 2012 when he was diagnosed with cancer, only five weeks after his release from prison. Having kicked the addiction, Alkomist saw the world in a new light.
Don't Vote Poster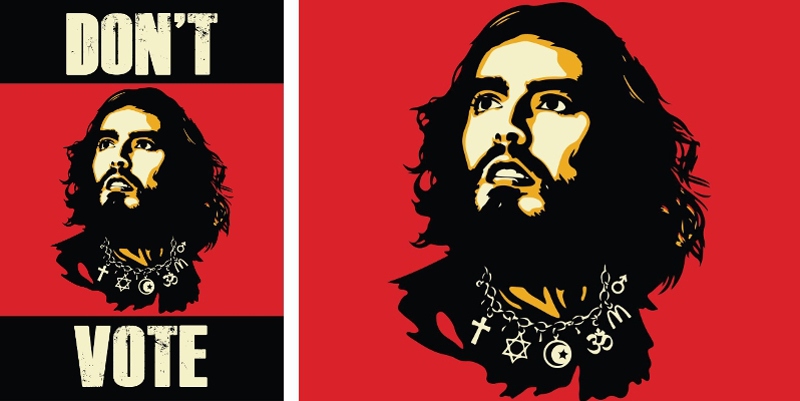 Don't Vote is Alko's best known piece, depicting Russell Brand wearing a necklace with various religious symbols. He wanted to highlight some of the political topics that Brand was discussing on the Internet at the time.
In 2014, Alkomist was arrested again for illegal graffiti, and he decided to concentrate his passion for art in a more socially acceptable way, by submitting some of his artworks to different galleries. A Piece of Evidence was his first international success, sold to WYN-317 Art Gallery from Miami, Florida.
Alkomist's Art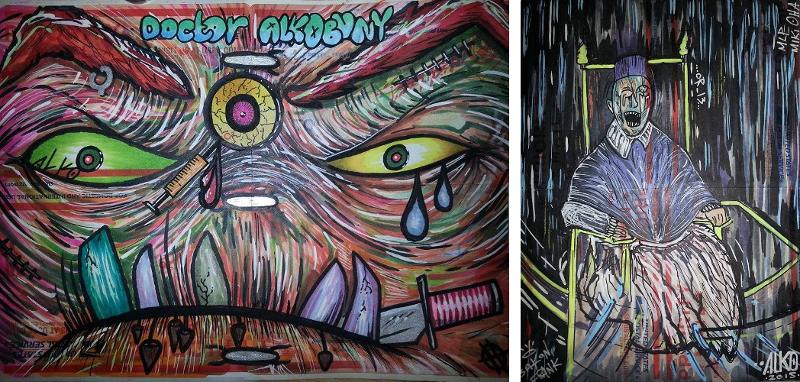 Alko has been a member of Art Kieda crew since 2015. The crew is led by a self proclaimed art terrorist, AK47. He had a group exhibition in July 2014, at WYN-317 Art Gallery. That same year, his work was also featured in a collective exhibition held at The Tap Gallery in Sydney, Australia. He will also be featuring in The Banksy Job documentary film, which set to be released in September, 2016.
Alkomist believes that art has therapeutic properties, which is why he has volunteered with various organizations, such as C.R.I. (Crime Reduction Initiatives) in 2013, where he ran an arts workshop for clients seeking sobriety from drugs or alcohol. He was also a voluntary support worker at the Orb Arts Knaresborough in 2013, where he organized art classes, inviting both mentally and physically disabled people to engage in art as a way of mental therapy.
Graffiti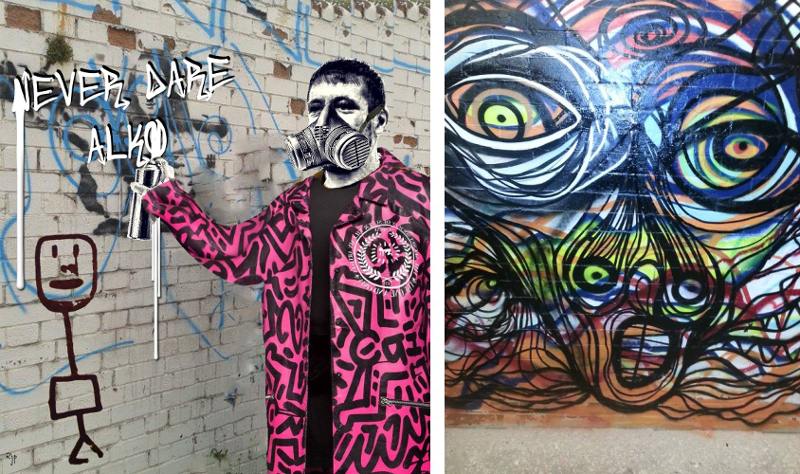 The Alkomist currently lives and works in Leeds, UK.
All images courtesy of the artist