Installed in the astuteness of a pseudonym that propitiates the discretion and freedom of anonymity, Grip Face (Palma de Mallorca) is formed from a very early age in drawing and classical painting schools. Artist multidisciplinary that generally fixes its coordinates in space public, discovers at thirteen years old the multiple possibilities that offer him the graffiti and the urban graphic language, in whose dimension it does not take long in feel comfortable to move their mechanisms to their own ground.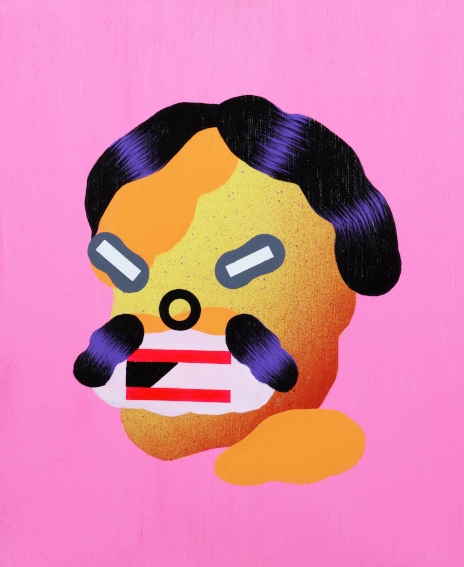 In the privacy of his mental lab, Grip Face captures the images of their time and gives them form under the tutelage of aesthetic education received; from illustration to graphic design, including the installation and painting, works from the most graphic languages to the most graphic ones. Conceptual and at the same time poses for years a bridge between the space and the exhibition. His first book 'Black Faces' is the materialization on the paper of that bridge; the publication includes both interventions such as the pieces destined to be exhibited in the Bilbao SC gallery, all of them under the same project.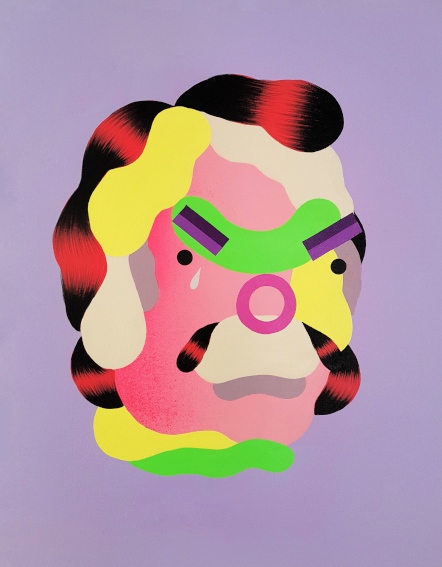 The spaces he chooses in the metropolis, whether in the despised borders of the suburbs or in the medianeras in the center of the cities reproduce the remote links of the human being with Art. The passer-by finds himself face to face with icons that claim his attention and observation, thus forming a personal iconic universe that looks for them to induce reflection and, perhaps, to question him. Grip Face's work has been exhibited in Helsinki, Vienna, Sao Paulo, and Barcelona among many other international cities.
Featured image: Grip Face – portrait
All images and text courtesy of the artist