Kimou Meyer, aka Grotesk, is New York-based, Swiss-born graphic designer and artist. He designs vintage sports equipment, makes watercolor fine art, digital designs, and sculptures. While growing up he spent a lot of time in his parent's wood workshops and fell in love with architecture and design. Swiss minimalist and clean design inspired him to make clear artworks, without any excessive parts that would overwhelm the simplistic form. He uses vibrant colors and has an absolutely ingenious style of realizing the idea and staying simple and appealing.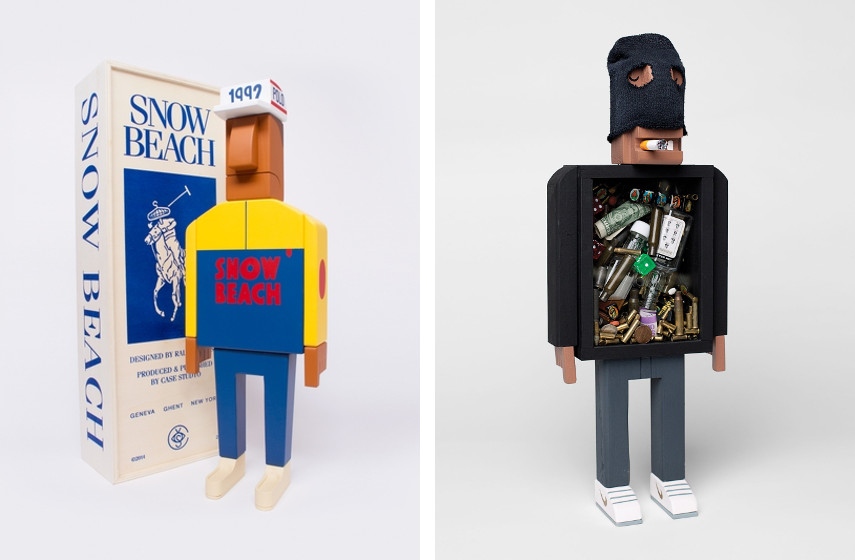 Magazine Inspiration at the Woodblock Workshop
Grotesk was born in Geneva, Switzerland to an artistic family. His parents were making wooden models for architects. They traveled a lot and collected art and culture magazines. Meyer fell in love with different cities, cultures, and especially building and art. After seeing some New York graffiti in a magazine, he knew he wanted to move there and pursue a career as an artist. He got his first watercolor kit as a child and started painting immediately. However, after high school, when facing the dilemma of the right education choice, he decided to study graphic design and communication at the La Cambre in Brussels, Belgium. During his studies, he got into skate culture, hip hop, and even punk. This diverse choice of alternative culture, helped him to form his own, unique and rebellious (in its originality) style.
Grotesk collaborated with many artists and studios, such as Case Studyo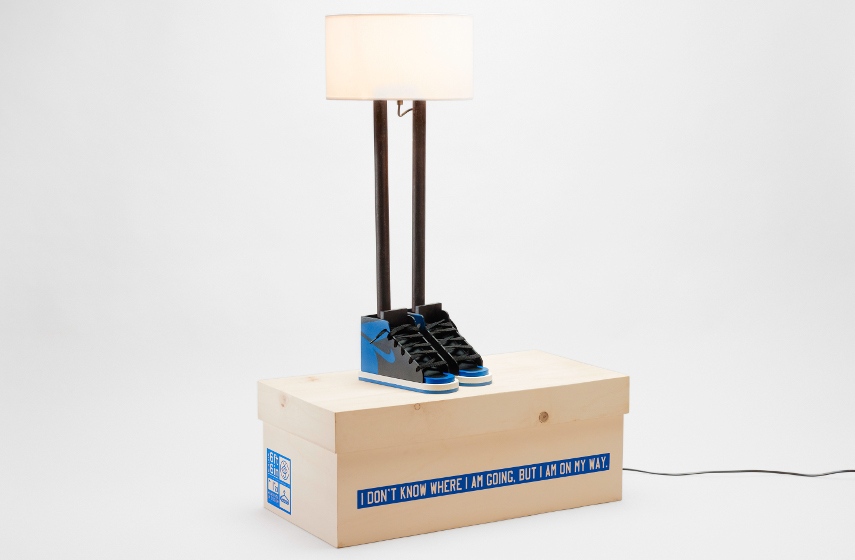 New York State of Mind
When he moved to New York in 1999, Kimou Meyer he started making vector illustrations. He managed not to fall into the trap of working for agencies and just making the same commission work over and over again. He started voicing out his opinion and creating more satirical work drawings, in his substantial retro cartoon manner. After working for Zoo York for 4 years as a creative director, he pursued freelance work and collaborated with Nike, Upper Playground, Sixpack and many others. In 2010, he started his own company called Doubleday & Cartwright with two friends Aaron Amaro and Chris Isenberg. Their specialty is sports equipment design, and they even publish their own sports magazine, Victory Journal.
Grotesk illustrated pop culture events and some of his favorite artists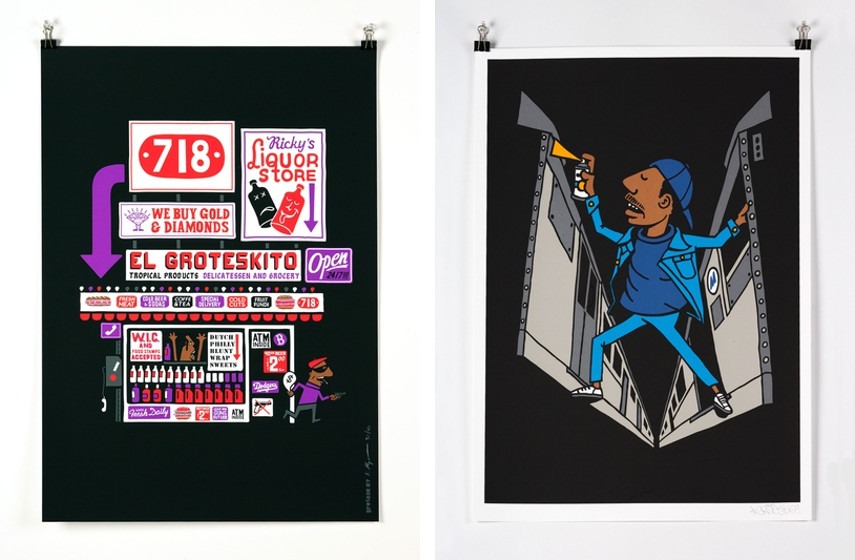 Creative Agency Work and Understanding of the Brands
Over the 10 years of his New York art experience, he got to design t-shirts for Spike Lee and do many collaborations with other NY contemporary artist and studios, like Case Studyo. He illustrated pop culture events, political turmoils, and some of his favorite artists like Dondi White He also participated and individually painted graffiti and murals all over New York. Everything he does comes from a desire to create, to enrich and to explore all the ideas and emotions he gathered over the years. Working with many famous brands, he brought individual freshness and respectfully incorporated in the existing idea.
Grotesk, Kimou Meyer, lives and works in New York.
Featured image: Grotesk - Portrait of the artist and his child, photo credits Bennygold.com
All images courtesy of the artist