Guim Tió Zarraluki is an emerging Spanish artist who takes a bright swipe at contemporary standards of beauty with his astounding, beautifully bizarre, portraits. In his practice Gium Tió alters fashion magazine images with chemicals and oil pastels transforming attractive models into abstract, and sometimes unsettling, figures. The primordial picture is almost completely buried by a new geological level. Only a small part of the magazine is left untouched or barely altered, as a trace of the subject's past life.
Artworks by Guim Tio Zarraluki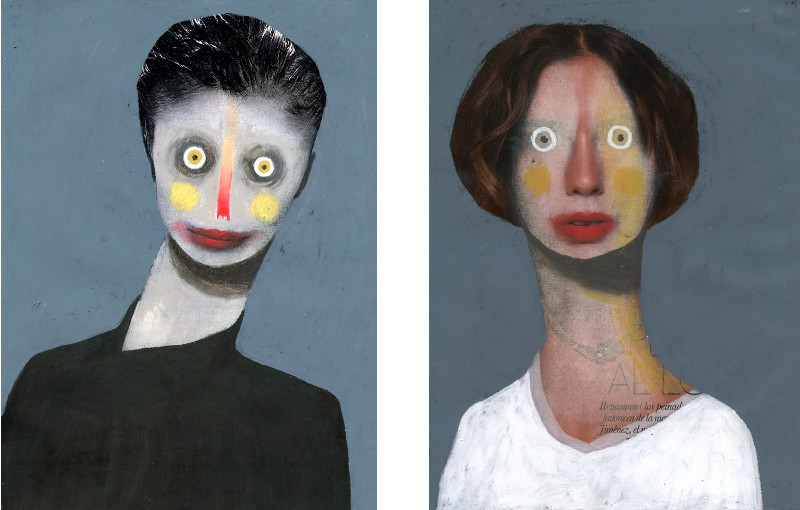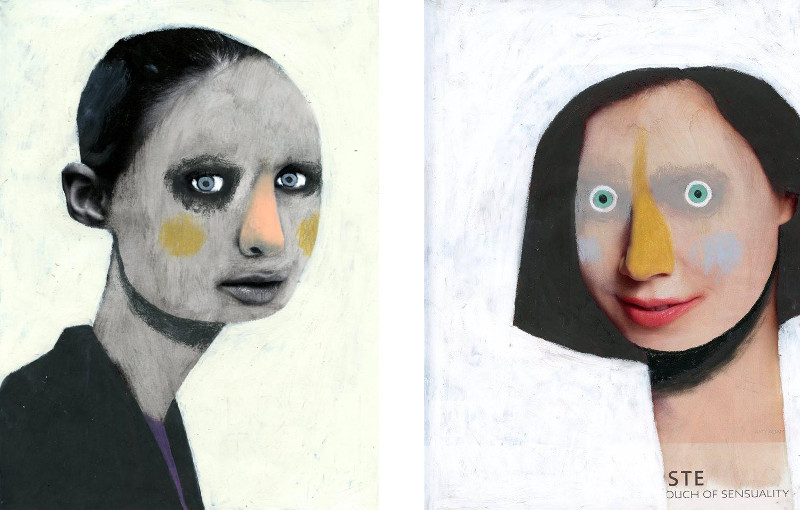 His research stems from his study of the human condition, in which he adds humor, irony and at times some provocation creating haunting and abstract characters with bug-like eyes, exaggerated noses, elongated necks and bold colours.
Although much of his work features portraits sourced from magazine advertisements, he also paints family members and people he personally knows directly onto canvas and wood. The result of Zarraluki's work is majestic, vigorous, amusing and tragic at the same time.
Artworks by Guim Tio Zarraluki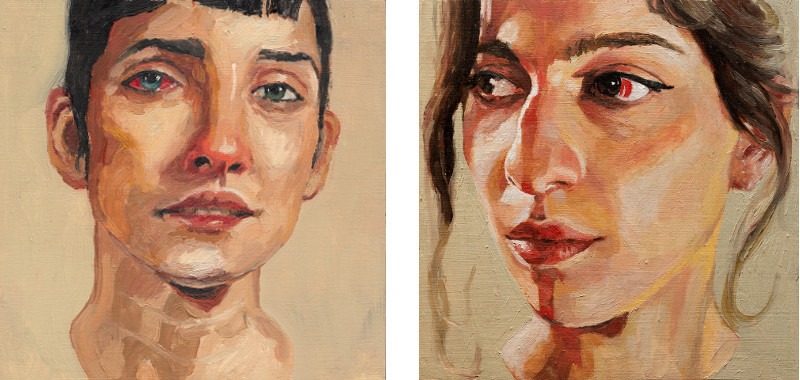 Zarraluki was born in Barcelona in 1987. He obtained his degree from the Faculty of Fine Arts in his native town. He began his career in the world of painting in 2010 when his work was included in Art<30 show in the Sala Parés Gallery.
His first personal exhibition was entitled The Gang of Childhood in Artevistas Gallery in Barcelona. The show included his series of work entitled The Facebook Project based on a selection of his Facebook friends' pictures. Since than he has exhibited his work in galleries in France, Spain, Jordan, Canada, Italy and the United States.
He is represented by 19 Karen Contemporary Artspace. In August 2015, his work was included in international group exhibition Pain-Ting, organized by 19 Karen Contemporary Artspace and hosted by Open Walls Gallery in Berlin.
Small Works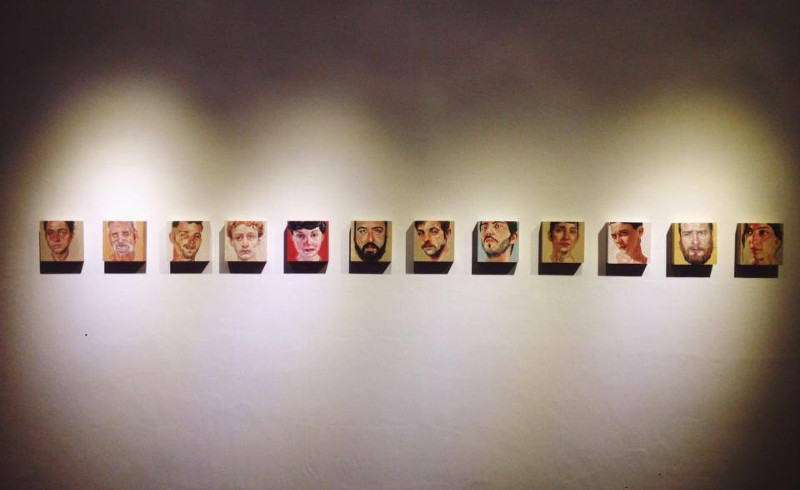 Guim Tió Zarraluki lives and works in Barcelona.
All images courtesy © the artist