Turkey is a rising star on the international art scene. Many young artists are forging a name for themselves, but there are some already famous and recognized. Gülay Semercioğlu, through her wire-made artworks, successfully avoids the risk of being parochial, subcultural, and ultimately trivial, and creates an international visual language that surmounts her surroundings, both geographical and social. That is precisely why she is the Turkish Artist the outside world is looking for. Observed from a distance, her pieces look like finely executed minimal and abstract paintings, but, as the viewer gets closer, another world opens up. It's rich with wire that fills the canvas and creates wonderful lush fields and forms.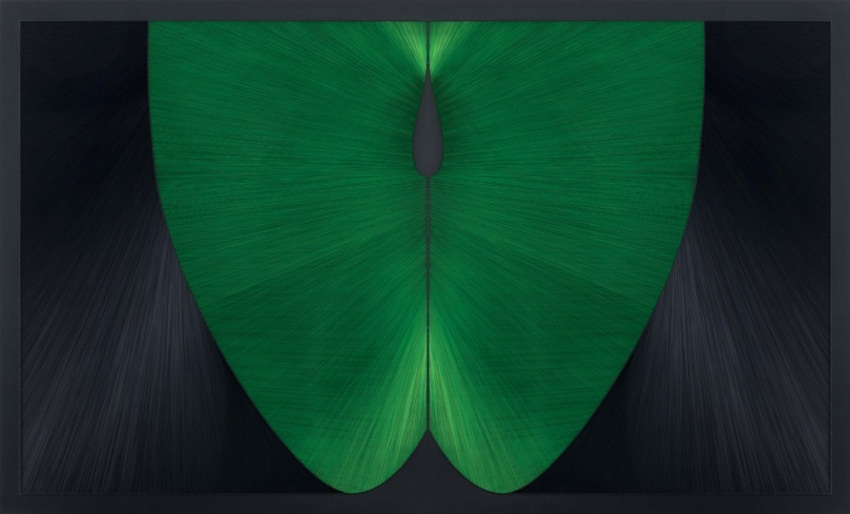 The Art of Wire
Semercioğlu was a painter for a number of years, and that practice has left a clear trace on her current process. Sure, the paint may have been replaced with wire, and instead of classical canvases, she works with firm wooden frames, but her style is forever indebted to the painting. There is no figuration, no reference and no narrative in her artworks, so reminiscent of the brush strokes of an abstract painter. She's manipulating depth and uses materials that create patterns and textures, carefully balancing the colors, shapes, spaces, and surfaces. In fact, her pieces are so rich in color that they look like as fine examples of Color Field abstraction, one that we usually relate to Yves Klein or Mark Rothko.
She was a painter for a number of years, and that has left a trace on her current process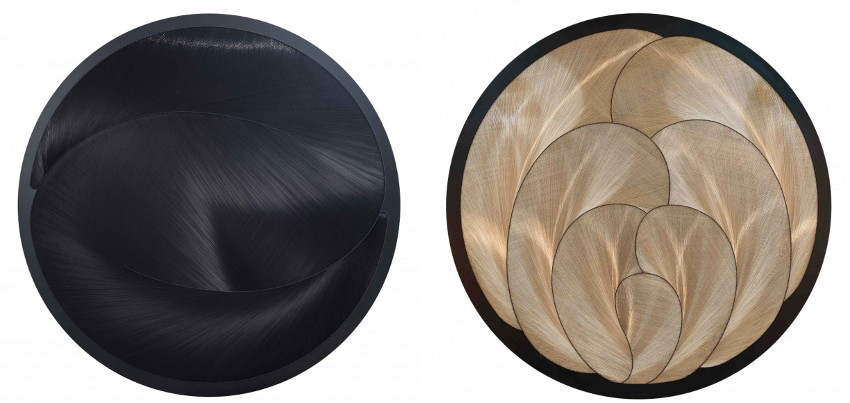 The Dualities
Her work evokes dualities – sculptural and painterly, East and West, art and craft, ancient and high-tech. The artist enjoys in making these contradictions, but also in creating possibilities of their reconciliation. The pieces are often made out of miles of wire, and they usually take months to be finished. All that hard work is visible and appreciated. Hypnotizing, as well. As she admits, the viewers like to touch the pieces, and that's a fulfillment of her goals – the artworks are tactile, made by touch, and they communicate on that level. The wire is being used in a way the painter uses paint. Even though there are seemingly some limitations in her choice of the material, she thinks of wire as a wonderful thing that's offering her endless possibilities. With every new exhibition, Semercioğlu uses wire and screws in a different way, and that's because the artist is changing, and the materials are simply following her on the journey.
The artworks are tactile, made by touch, and they communicate on that level
The Wires Speak
She studied painting and Social Sciences at Mimar Sinan University, and has a lot of experience in different fields of art, especially in the educational system and in gallery management. That is one of the reasons she was able to realize that the world of art is evolving incredibly fast, and only those thinking universally can catch up. Semercioğlu speaks through her wires, sometimes about the figurative, sometimes about the abstract, about feminine and masculine, about emotional tensions and releasing socially. Ultimately, the wires speak about what the artist wants to do, and she remains loyal to them as they always manage to successfully project her thoughts.
Gülay Semercioğlu lives and works in Istanbul.
Featured image: Gülay Semercioğlu – Golden Circles (detail), 2012
All images courtesy of Leila Heller Gallery