Günther Förg, was a prolific German artist. He was a painter, graphic designer, sculptor and photographer born in Füssen, Allgäuon in 1952. He studied at the Academy of Fine Arts in Munich, and twenty years later he taught at the Staatliche Hochschule für Gestaltungin Karlsruhe. Since 1999, he was a professor in Munich. His works also include a lot of architectural photographs, which are geometrical and abstract. The main motif of these photos is Bauhaus. Gunther was deeply immersed in the realm of modernism, which his works often exemplify or even toy with. Some of his early pieces are nearly exclusively black monochrome paintings, some of which were exhibited in his first solo exhibition at Rüdiger Schöttle Gallery, in Munich. These paintings had a milky, veiled effect, thanks to the acrylic black paint combined with translucent gray.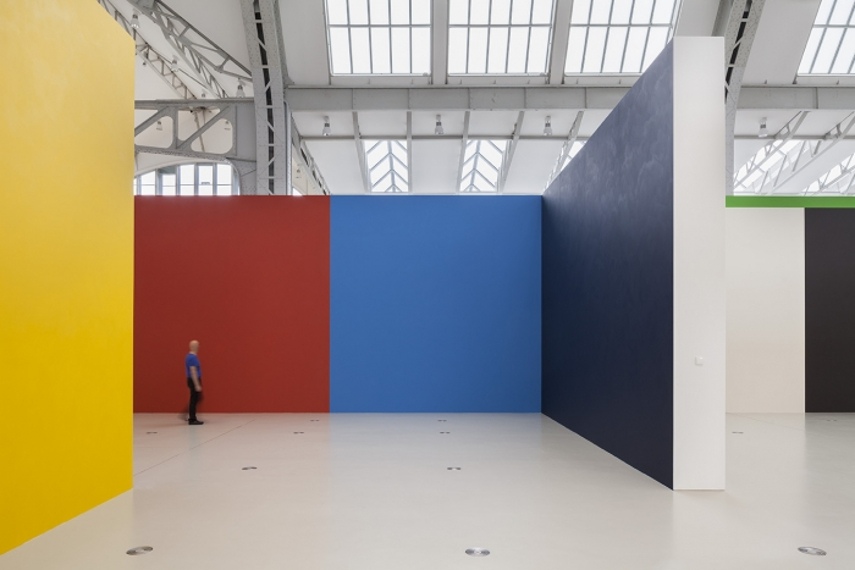 Förg's Photography
Some of the artists that influenced Günther's abstract style are Cy Twombly and Ellsworth Kelly. In 1977, after his colleague Blinky Palermo had passed away, Thomas turned to minimal art. This phase was followed by some of his prominent works in the early 1980s. His work Alubilder, from the early 1980s, was assembled of aluminum sheets, with linear patterns painted on them. It was at this time that Förg was using photography for his art, mostly large formats of a variety of famous architectural sites. His interest in photography led him to travel a lot around Europe, with a keen interest for Bauhaus buildings. The grainy quality of his photograph conveys his preoccupation in the process of fragmentation making it a modern style. This effect was to suggest a similarity with paintings. His sharp-angled perspectives on some of the Bauhaus structures in Israel, of fascist ones in Italy, serve to suggest the nature of those buildings. To present his photographs, he used thick protective glass which reflected the room and the viewer.
Gunther Forg exhibited his pieces world wide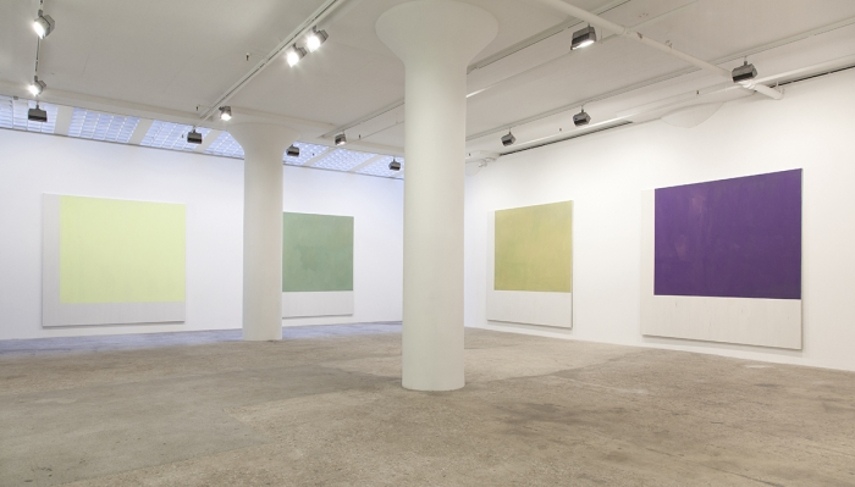 The Architectural Structure on Canvas
This German artist's series Fenster-Aquarelle (window watercolors) preceded the Gitterbilder (grid paintings) which appear in his work from 1992. The prior series is the crossbar that forms a grid for space in the image, providing the frame for a flow of paintings, not limiting their free display and development. His pieces play with the architectural structure, just like the one Förg did for the opening of Museum für Moderne Kunst, in Frankfurt, in 1991. This wall piece with a bronze relief formed a contrast to the post-modern museum architecture. In 2000, Förg handled color design for the interiors in the 1920s Villa Bodmer, in Zurich. Here, he installed two immense tubes made of raw metal in the entrance hall.
This prolific artist went through different stages in his paintings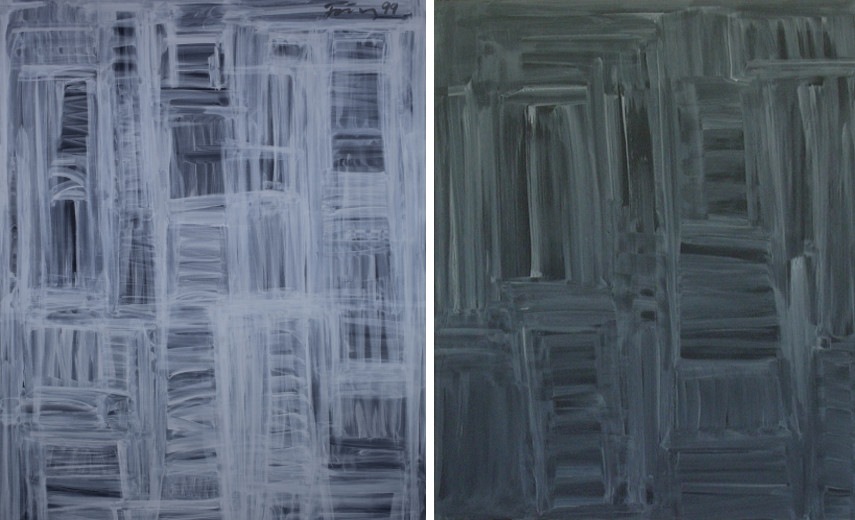 Günther's Legacy
The title of one of the artist's exhibitions - What others take for granted is a problem for us – could easily be taken for his credo. He borrowed the idea from an Austrian composer Ernst Krenek. As Förg always played on the edge of conservative and radical, always leaving the viewer, and even his friends in suspense not knowing what really lies beneath. He has built a number of libraries, practically identical, in his studios and apartments in Switzerland and Germany. One of them, in Weidinger, a beautiful structure, with a 4-meter ceiling is also the exhibition space and the guest house of his Foundation. Günther Förg died on his birthday in 2013, from cancer. To date, his artworks have been exhibited in New York, London, Milan, Rome, and Berlin, amongst others.
Featured image: Günther Förg - portrait, photo via artforum.com
All images via greenenaftaligallery.com