Hama Woods is a Norwegian stencil artist known for her sociological approach to consumerism and the effect it has on natural environment.
Hama was born in Norway, and she is currently sharing a studio with another young artist Martin Whatson with whom she collaborates from time to time. Her quirky, dark style invites the entire humanity to participate and help in a process of nature revival – communicating the importance of human awakening.
Hama and Outdoor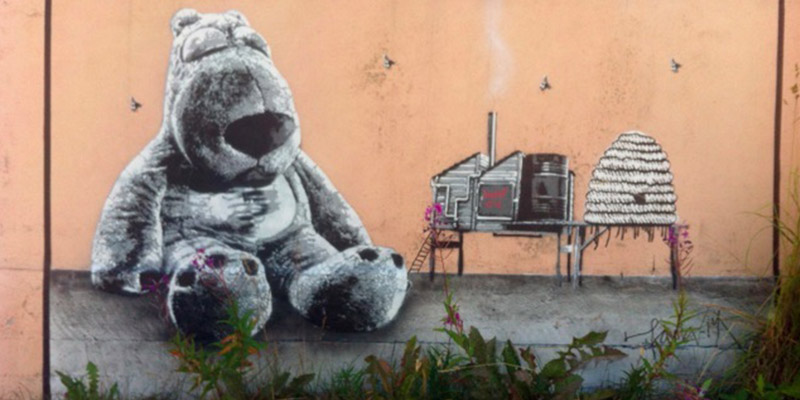 Hama usually hand cuts multi-layered stencils, applying it by spray paint in and around Oslo. She made her first stencil back in 2009.
This artist is inspired by popular culture, mainstream mostly. What she does is offering an alternative to that type of public opinion.
In 2014, Hama held two solo exhibitions at gallery GEO and Osebro. In 2015, she finally had her first solo exhibition outside Norway. Hama and her studio-mate Martin Whatson went together to Denver, Colorado for their shows – Hama for her The Grey Area and Whatson for his About Faces. Both were held at Blackbook gallery.
Hama in Blackbook gallery, Denver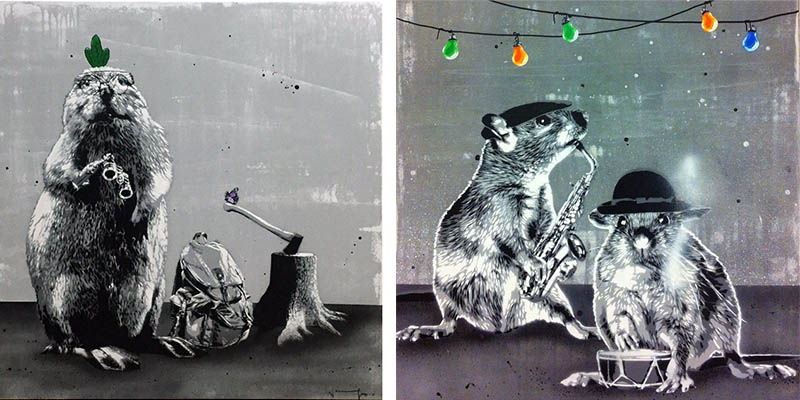 The main focus of that show, Hama put on uncertainty of the future. For her exploration and examination of relationships and choices we confront – she chose only black, white and grey tones with a discreet touch of color.
Hama Woods lives and works in Oslo, Norway.
All images copyright © the artist