Those that have experienced war know that it's hard to explain its mental and physical effects, and it's far from what one might witness second-hand. You may hear of disturbances going on somewhere across the globe, but it's another thing seeing the firm structures evaporate in an instant. Bringing this reality closer to the viewers stripped of the tied geographical and political interests, Hanaa Malallah creates art that draws from a long history of the horror of war. Using the materials forced upon her by such a ruthless environment, Malallah's works incorporated the ruined objects left behind on the war path, instilling the results of war efforts into her work and filling it with brimming energy that is hard to leave the "still waters" of any mind undisturbed.

Something out of Nothing
Born in Iraq in 1958, Hanaa Malallah moved to Baghdad with her family when she was five years old. With her talent towards the artistic expression developing when she was young, she was one of the few students selected for admission to the Baghdad University of Fine Arts. Malallah was unfortunate enough to find herself amid the turmoil of war that encompassed her years in college and the period after it, and it would turn out to shape her creative ways, forming her artistic practice around the reality of war.
Deciding to stay in Iraq with a number of her colleagues, Malallah's life and her artistic output were greatly affected by the Iran-Iraq war (1980 - 1988) and The Gulf war (1990 - 1991). More than simply the subject of her works, the state of war physically influencing art: with the travel restrictions in place, economic hardships and social instability, art materials were sparse and hard to come by. In order to compensate, many artists from the region appropriated found items into their work; anything from torn cloth, burned paper and barbed wire to splintered wood and bullets found their way onto the canvas. Learning the horrors of war first hand and just how fast even the most solid of objects can be turned to nothing, Malallah, much like other artists of the "80s generation," was reversing the process using her art, making something out of nothing.
Shaping her creative ways, Malallah formed her artistic practice around the reality of war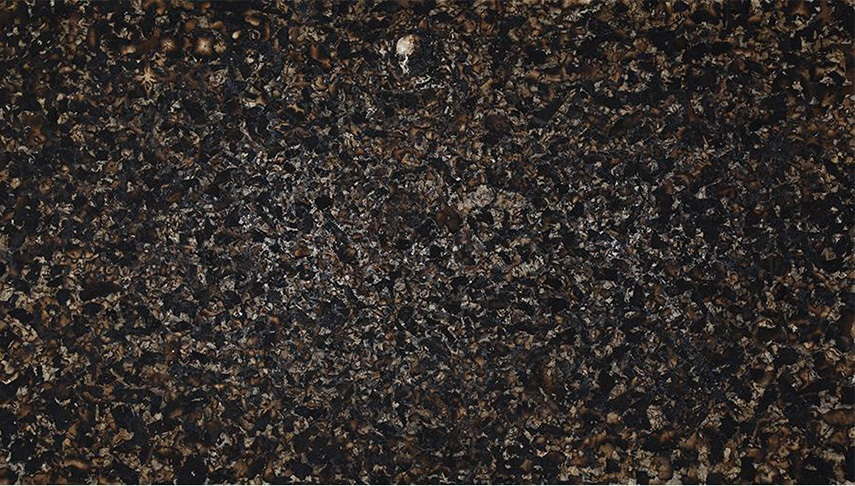 War-Related Art of Hanaa Malallah
What came out of mixture of Malallah's artistic brilliance and the desolation of war was the "Ruins Technique" that she spearheaded during the 1970s. Formed around the materials that come as a product of war not only for their artistic value, but out of sheer necessity of that time, the technique helped her and her fellow artists bridge the gruesome period and carry their artistic identities through. Its success manifested in her first exhibition in 1991 and it was followed by years of great critical acclaim for Malallah, yet she hasn't seen the last of her struggles. Forced to leave the country of Iraq, she became a citizen of London, ironically becoming a refugee in a country at least partially responsible for the forming of environment that had her leave her home. It also welcomed her when she was exiled, nurturing and building upon her war inspired art and embracing her history, allowing her to explore the space between existing and vanishing through her art.
The Ruin Technique helped Hanaa Malallah bridge the gruesome period and maintain her artistic identity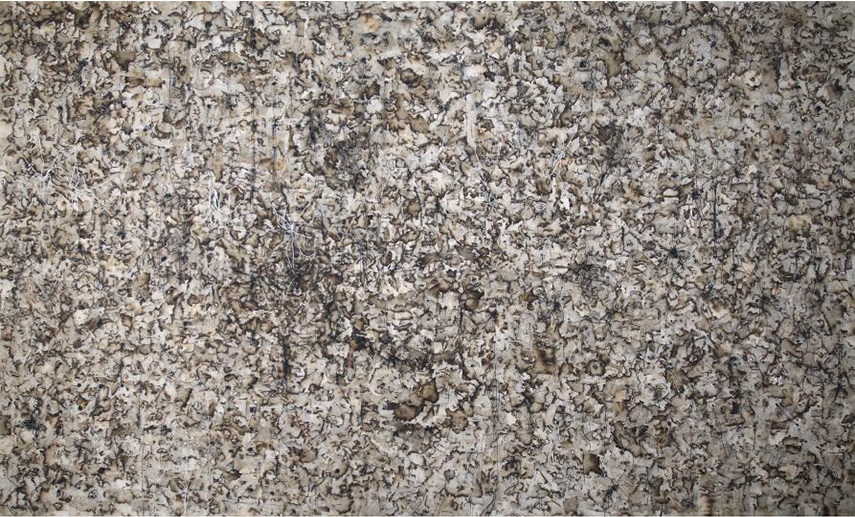 Vastness of the World
Breaking the chains of enclosure forced upon her by the restrictions of war, Malallah has been exhibiting widely across Europe, the United States and the Middle East, reaching the depth of emotion in many viewers. Exploring the spiritual and philosophical part of being and not being, figuration and abstraction, Hanaa Malallah keeps etching her history into each of her works, showing the power and presence of ruin in the disfigured materials. With each of her pieces carrying across an abundance of energy, a visual and emotional involvement is unavoidable when looking at Malallah's output.
Featured image: Hanaa Malallah - portrait
All images courtesy of the artist