''Whoever's holding the frame gets to tell us the story and shape our vision.'' Hank Willis Thomas is trying to break the frame or at least blurs the lines, so people could realize that truth is maybe a little more complicated than the simple story we've been told. He's interested primarily in the investigation of the construction of black identity through popular culture in the 17th and 18th century but also in the more recent times. The idea is that the truth is always better than fiction, and that's the approach he uses when addressing the questions of race, advertising, and popular culture.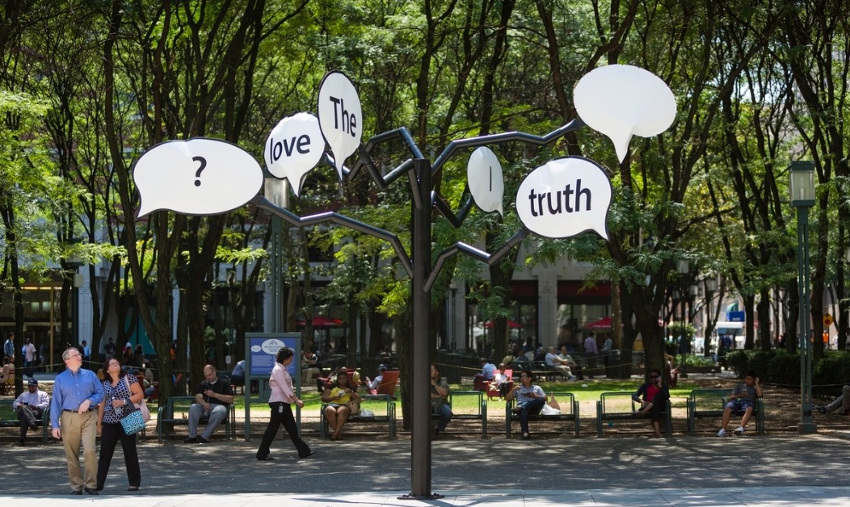 The Art of Frame
Thomas is a conceptual artist who works in photography, installations, mixed media, sculpture, and he also makes videos. As a photographer, he captures moments and turn these moments into documents. In fact, he's trying to organize the world he's seeing. A lot of attention is given to the corner, the background and the foreground of an image, which then goes through a process of editing, where the artist renders and sketches it, listens to others' advice and considers new ideas, all of that usually lasting for quite some time, before he turns it into a finished work. Every photograph is manipulated because it's a split second of time, a narrow point of focus and it can never actually tell the complete truth as more things are happening outside of the frame than within it. Thomas has always been interested in how his own subjectivity limits his ability to see what's really going on.
More things are happening outside of the frame than within it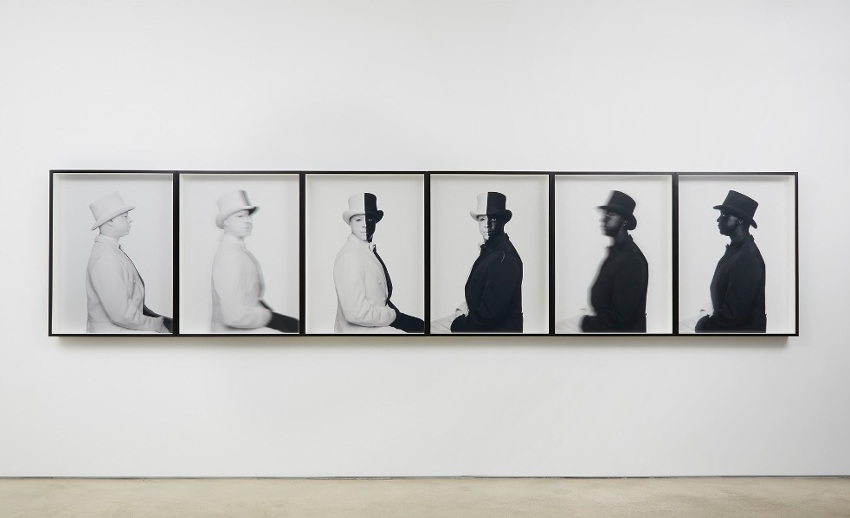 Choosing the Best Media
Because of those limitations, the artist's has grown quite comfortable in not relying solely on photography as his one chosen medium of artistic expression. Instead, he rather contemplates the concepts he's trying to create and chooses the best media to articulate the ideas he has. In most of his work, he uses the images and scenarios from the real ads as he thinks that critique then couldn't really be about him as much as it could be about the images that we're being served on a daily base and which we consume often without even giving it a second thought. The artist if fighting against this truth we're being told and states it is of utter importance that we see beyond of what the people holding the camera want us to see.
He's not relying solely on photography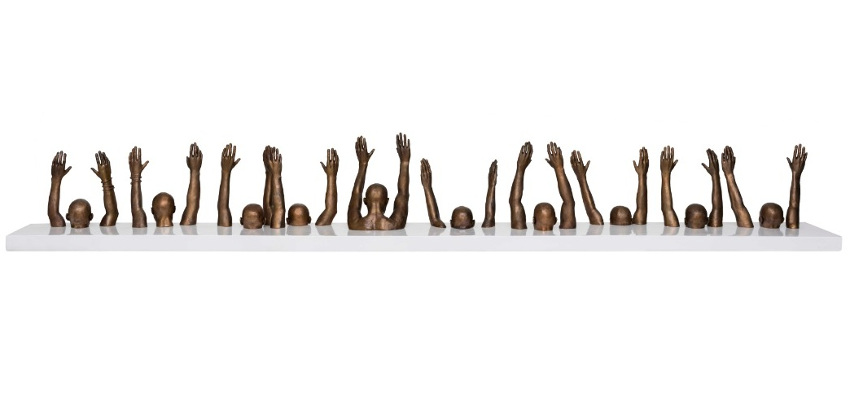 Branded and Unbranded
He received a BFA in Photography and Africana Studies from NYU in 1998, his MFA in Photography, and an MA in Visual and Critical Studies from California College of the Arts in San Francisco in 2004. Thomas grew up at the Schomburg Center for Research in Black Culture where his mother, Deborah Willis, worked as a curator, so he's been around the documents holding information on people of African descent worldwide. He became interested in the questions of slavery and its legacy from an early age, and it has defined his work, and who he is. After his cousin was murdered over gold chain he didn't even wore at the time, Thomas started mixing the heritage of the black people with the popular culture and created B®anded series, which was too often perceived to be about his own personal feelings. He also created Unbranded: Reflections in Black by Corporate America 1968-2008, where he digitally removed the text from the corporate images that contained 'blackness' during this period, leaving only what's on the photographs so the viewers could observe and interpret them as plain images.
The questions of race have defined his work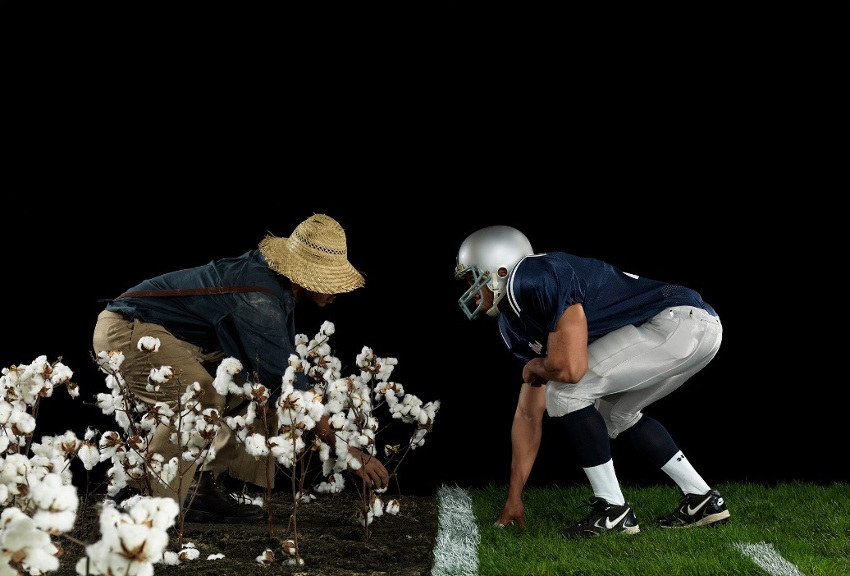 Freedom
Breaking the shackles of the mind is sometimes more difficult than those imposed on the body. Even if we seem free to do as we want, to roam the world, we're still seeing through the frame of those holding the camera, and we see what they want us to see. Hank Willis Thomas has dedicated his career to trying to break those frames, or at least to blurry the lines, so our minds would be free a well. A majority of his works is based on the question of race and slavery, and that is one of the darkest periods in the human history, whose consequences are evident up to this very day. Even though this type of work could be alienating, it isn't, as many can relate to his quest for the liberation of the mind.
He is represented by Gregg Shienbaum Fine Art in Miami.
Hank Willis Thomas lives and works in New York.
Featured image: Hank Willis Thomas – portrait
All images courtesy of the artist